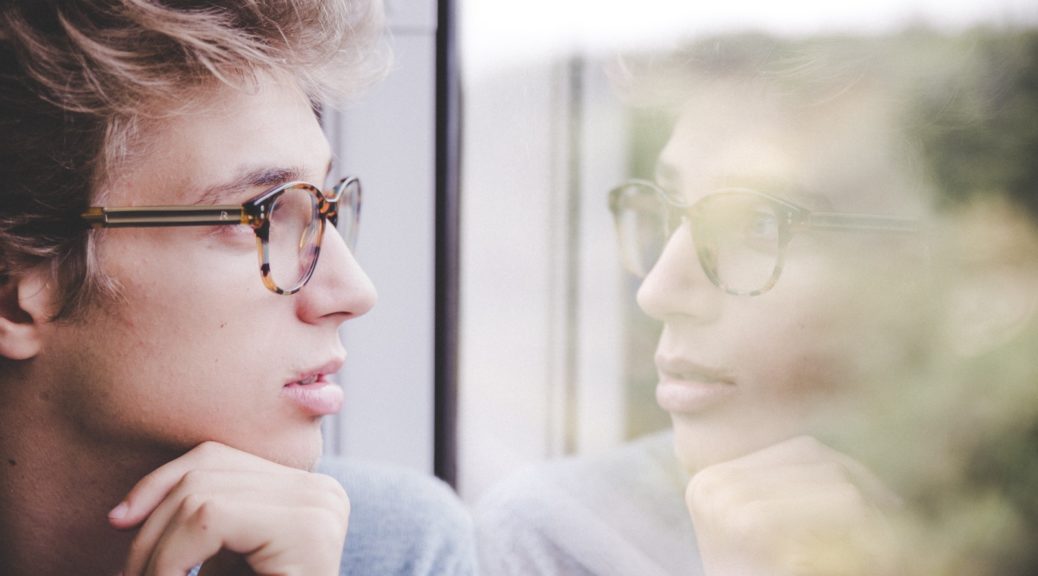 3 Lessons from Father to Son
3 Lessons from Father to Son
Last year, when we studied Nehemiah, we saw how he led a group of down and people to rebuild the exterior wall around Jerusalem.  This year, I want to focus on building an Interior Wall so whatever the external challenge you face, you will be internally prepared.
Remember our example of Icebergs from last session: You only see 10%….but what's driving you…what's driving the people you lead is the 90% below the surface. The underside of an iceberg is dark. Many people prefer not to discuss these deeper issues.

New Information isn't enough
The video above is an example of how new information isn't enough to overcome old habits. James K.A. Smith in you are what you love says, "Habits eat willpower for breakfast. . .you won't be liberated from deformation by new information." So you can listen carefully this morning, you can take notes, you can nod your head in agreement, you can leave with great convictions….yet never change.
What did it take for this guy to relearn how to ride a bicycle? 8 months of practice every day with lots of falling down. 
Hear, O sons, a father's instruction,
    and be attentive, that you may gain[a] insight,
2 for I give you good precepts;
    do not forsake my teaching.
3 When I was a son with my father,
    tender, the only one in the sight of my mother,
4 he taught me and said to me,
"Let your heart hold fast my words;
    keep my commandments, and live.

Proverbs 4:1-4
Our text is Proverbs 4. In vs. 1-4, we read this is a father giving advice to his son. The Father is coaching his son with the wisdom which was passed down to him from his own Father. Vs. 3 is saying God has designed the universe in a certain way, so here is how you live –  "along the grain" and not against the grain of the universe.
In the rest of this chapter, we have 3 life lessons from his father and grandfather
Your Top Priority (vs. 5-7)
Watch Where you Walk (11-19)
Gauges to examine your Walk (vs. 20-27)
Lesson 1: Your Top Priority 

(vs. 5-7)
5 Get wisdom; get insight;
    do not forget, and do not turn away from the words of my mouth.
6 Do not forsake her, and she will keep you;
    love her, and she will guard you.
7 The beginning of wisdom is this: Get wisdom,
    and whatever you get, get insight.
I love the dad's clarity: "The beginning of wisdom is this: Get Wisdom!" The Message version is also helpful here. 
"Sell everything and buy Wisdom! Forage for Understanding! Don't forget one word! Don't deviate an inch! Never walk away from Wisdom — she guards your life; love her — she keeps her eye on you.Above all and before all, do this: Get Wisdom! Write this at the top of your list: Get Understanding!"
Notice that the word "get" is used 5 times in vs. 5-7. The Hebrew word for "Get" means: Purchase or Buy. So the Wisdom the Grandfather is talking about costs something! The Grandfather knows – Nobody wanders into wisdom. They make sacrifices to "GET" it.
This reminds me of the words of Paul to his disciple Timothy: "Train yourself to be godly," Then, Paul drives the point home with 3 Visual Pictures: Soldier, Athlete and the Farmer. Each one pays a significant price to do his work. The Soldier, the Athlete, and the Farmer begin their days while most other are asleep. Perhaps their greatest discipline is learning how to say NO. Learning how to say no to other activities….Learning how to say no to themselves…Learning to say no to old habits.
If you want to change what's moving you from underneath (in the Iceberg) then you will have to train. You will have to spend some time each day practicing new habits. 
Challenge: 
8 months from now is May (the end of the Iron Leadership year). What change would you like to see take place in your life? Are you willing to pay the price to "Get" it?
Lesson 2: 

Watch Where you Walk (vs. 11-19)
Notice how so many of the words are connected to walking: The Way, The Paths, Your Step, Run and not Stumble, The Path, Walk in the Way, Pass on.
11 I have taught you the way of wisdom;
I have led you in the paths of uprightness.
12 When you walk, your step will not be hampered,
and if you run, you will not stumble.
13 Keep hold of instruction; do not let go;
guard her, for she is your life.
14 Do not enter the path of the wicked,
and do not walk in the way of the evil.
15 Avoid it; do not go on it;
turn away from it and pass on.
16 For they cannot sleep unless they have done wrong;
they are robbed of sleep unless they have made someone stumble.
17 For they eat the bread of wickedness
and drink the wine of violence.
18 But the path of the righteous is like the light of dawn,
which shines brighter and brighter until full day.
19 The way of the wicked is like deep darkness;
they do not know over what they stumble.
2 observations:
Vs. 11: I have taught you the way of wisdom…
Vs. 12: (so that) "When you walk your step will not be hampered, when you run you will not stumble."
The father here is saying: Foolishness and Sin are like adding obstacles to your life journey.  The Judge Kavenaugh hearing the past couple of weeks has been an exhausting event Without getting too much into it, just think about what it would be like for someone to pull out your high school yearbook and ask you to explain every foolish thing you have said or done?  I'm sure he could have never imagined how these would become obstacles in his future.  Don't add obstacles to your life.
We see the same thing in Hebrews 12: "Throw off everything that hinders and the sin that so easily entangles, and let us run with perseverance the race marked out for us. Let us fix our eyes on Jesus…."  When you have your eyes fixed on Jesus, you don't add obstacles to your life journey.
Vs. 14-17  might as well say WARNING in all caps. It feels like the warnings you get when you approach a Railroad Track: lights, bells, barrier arm and all. "Do not Enter the path of the Wicked, Do not Walk, Avoid it, Turn Away, Pass On…"
Why all the Warnings? Evil and Wickedness are Highly Addictive. Like opioids: you believe you can limit yourself to just one pill yet quickly your entire existence is wrapped around it.
Vs. 16 says You can't sleep without it; it fuels your life. Money, Alcohol, Pride, Anger, Lust, Laziness, Food….Whatever it is, the Father knows, they are highly addictive.  Just a very small amount of Evil (the amount you can allow and still tell yourself you are basically a good person) a little lie, a little lust, a little anger…becomes addictive and can consume your life.
Skipping ahead to vs. 27 we read, "Do not swerve to the right or left."  How do you know if you are swerving? What gauges should you use?
Lesson 3: 

Your Personal Dashboard (vs. 20-27)
20 My son, be attentive to my words;
    incline your ear to my sayings.
21 Let them not escape from your sight;
    keep them within your heart.
22 For they are life to those who find them,
    and healing to all their flesh.
23 Keep your heart with all vigilance,
    for from it flow the springs of life.
24 Put away from you crooked speech,
    and put devious talk far from you.
25 Let your eyes look directly forward,
    and your gaze be straight before you.
26 Ponder the path of your feet;
    then all your ways will be sure.
27 Do not swerve to the right or to the left;
    turn your foot away from evil.
I like the NIV translation of vs. 23, "Above all else, guard your heart." Your heart is your loves, your hungers.
"Guard with vigilance, above all else." There are lots of things to guard, but this is the priority! Why?
You guard things that have value. The heart is so valuable because everything flows from it. Jesus says the same thing in Luke 6:45, "The good man brings good things out of the good stored up in his heart, and the evil man brings evil things out of the evil stored up in his heart. For out of the overflow of his heart a man speaks."
You guard things that can easily go astray, like a young child. 
Think about a helicopter with all of it's countermeasures. Do you take every countermeasure to guard your heart? Are you self aware enough to know when and how your heart goes astray?
3 Countermeasures of the Human Heart
Vs. 24 – Mouth: "Crooked speech…" – Do you say anything that's untrue or an exaggeration in order to make yourself look better?
Vs. 25 – Eyes: "Let your eyes look directly forward…" I suggest you read Proverbs 5 for more on warnings against adultary. Internet Pornography is rampant in our world today. One website that is fighting this is fightthenewdrug.org. Here are some shocking numbers from ONE Porn Website:
In 2016: 64 million visits each day

92 billion videos were watched, which is 12 videos for every person on the planet.
4.6 billion hours were watched on the site in just one year, which equals to 5,246 centuries
Imagine the damage that does to your Soul.
Vs. 26 – Mind: "Ponder the path of your feet…" Think about your habits. What causes your soul to prosper or be defeated. Do you know? Have you thought about it enough to know?
Discussion Questions:
8 months from now is May (end of Iron Leadership) What one change would you like to see take place in your life?

What habit will you need to install to make the change? What habit might you need to lose in order for the change to occur?

Are you a good "guard" for your heart? Talk about countermeasure you use or need in order to guard your heart.

Mouth

: "Crooked speech" –

Eyes

: "Look directly forward" –

Mind

: "Ponder your path" – For you, which one is a strength? Which one is a weakness?
Friends and Brothers,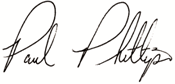 Paul Phillips
Pastor, Christ Community Church
www.ironleader.org
paul@cccwnc.com