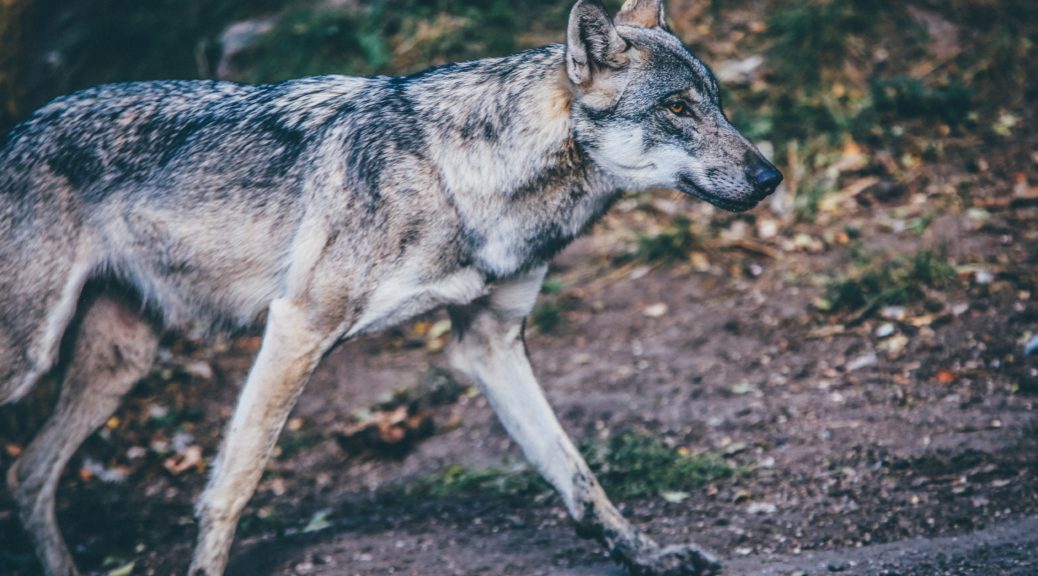 An Introduction to Iron Leadership – Trophic Cascades
An Introduction to Iron Leadership – Trophic Cascades
Friday, September 1, 2017 – Audio Recording
The stated purpose of Iron Leadership is "To act like men" by: equipping men to be better leaders in their own personal lives, their homes, their work, their churches and city for the sake of God's Glory.
This phrase: "Act like men" is lifted from Paul's letter to the Corinthians. This phrase comes at the close of the Apostle Paul's long and difficult letter. It's difficult because the people in the church at Corinth were a disorderly bunch. (Politics in the church: cliques of people who like one preacher over another, Pride & Power Struggles, Sexual Immorality, Lawsuits, Troubled Marriages & Disorder in the Worship service.)
I love this brief Bio of people who make up the church:
I Cor 6:9 – "Do not be deceived: Neither the sexually immoral nor idolaters nor adulterers nor male prostitutes nor homosexual offenders nor thieves nor the greedy nor drunkards nor slanderers nor swindlers will inherit the kingdom of God. …And that is what some of you were."
This sounds like a fun church to lead in, doesn't it?
Although Paul addressed these challenges in the letter he knows when the letter is finished being read – some leaders in the church will have to face these issues and these people head on. This will be an enormous leadership challenge. Paul knows the challenge will require leaders to "Act like Men" (greek: (An-drid-zo-mai) 
Its just one word in the Greek with no explanation. Paul assumes his readers will know that for some, it's time to stop being children, it's time to grow up, grow a spine, and step into God's intended role…to be Leaders.
So at Iron Leadership we are learning how to "Act like men." We believe the best place to learn how to act like men by reading the Bible, examining the lives of men in the Bible & by being around other men.
Now what we are doing here is just entry level – introduction and reminders – so if you are struggling a particular area or need more help in any way, you need to ask for help. That's one great leadership characteristic…not always easy for men. There are great leaders in this church and in your lives that can help.
Content for 2017-2018
Fall-Winter 2017: Nehemiah
This was the first leader we looked at 6 years ago. I want to revisit him as a leader. Nehemiah is one of my favorite character studies (and one of the most accessible) because there are no overt miracles: no parting of the Red Sea, no visit by an angel, Nehemiah never walks on water. Instead, Nehemiah was a man who had a passion, who worked hard, prayed, encountered criticism, and made difficult leadership decisions. Nehemiah was a regular guy who caught a divine glimpse of what could and should be, then he went after it with all his heart. His story is not much different than ours.
Winter-Spring 2018: Interior Life of a Leader
You could also say, The Soul of the Leader. One particular concern I have (for myself especially) is that leadership compels you to work with other people, which requires a great deal of energy: Emotional, Mental, Physical, Spiritual, and Financial. This can make it very easy to neglect your soul – your interior life.
Proverbs 4:23 – "Above all else, guard your heart, for it is the wellspring of life."
Or, "because the source of your life lows from it." Leadership flows from your heart and your soul.
Take this illustration for example: When you're on a plan and are instructed to put on an oxygen mask, you have to put your own on first. If you try to help others without looking after your own life source, you will very quickly be no help to anybody.
Trophic Cascades
Sometimes videos capture exactly what you want to communicate: This is one of those videos. As you will see it's not really about leadership, yet I want to focus on a few of the "take away" lines which give definition to what we are trying to accomplish in Iron Leadership.
Leaders are like the Wolves of Yellowstone. The wolves were absent for 70 years. Because of that, things were deteriorating.
"Everything rises and falls on Leadership – everything."
– John Maxwell
If you see a great organization, business, family, church – you will find great leadership.
Great leaders, like wolves are introduced into an environment and cause a "Trophic Cascade." Introducing something at top of the food chain creates change and tumbles all the way through the food chain, all the way to the bottom.
Here is the key: Wolves & Great Leaders – They don't personally change everything. Instead, they start a chain reaction which changes everything.
Of course the greatest Tropic Cascade in all of human history happened on the first Christmas morning when Jesus Christ was introduced into a dark world. I love how John describes Jesus' entrance into the World: John 1: 9 – "True light that gives light to everyone was coming into the world."
There is a difference that we must point out: What's the single biggest difference between the Trophic Cascade described in the video, and the Trophic Cascade that Jesus brings? The Answer: Jesus' Trophic Cascade is from the bottom up, not the top down.
Great leaders, like wolves put things to death, yet that action leads to giving life to many others. To be a great leader the first think you must be able to put things to death in your own life.
Colossians 3:5 – "Put to death whatever belongs to your earthly nature: sexual immorality, impurity, lust, evil desires and greed, which is idolatry…"

Romans 8:13 – "If by the Spirit Spirit you put to death the misdeeds of the body, you will live…"
To be an effective leader of others, you must be an effective leader of yourself. As a leader – you will be asking people to "put to death" certain things in their life. You must lead by example.
To be an effective leader of others….you must be an effective leader of yourself. As a leader – you will be asking people to "put to death"
certain things in their life…you must lead by example.
Great leaders create leadership opportunities for others: The presence of the Wolves gave rise to the work of the Beavers: "Beavers – are Eco-system Engineers." What a great phrase: "eco-system engineer."
I don't think it's a stretch to conclude from reading Genesis 1:28 – God's charge to mankind to "Subdue and Rule over the earth" was a charge to us to be His "Eco-engineers" of this world.
Questions:
Trophic Cascade: Top Down vs. Bottom Up. What difference does it make?
"Put to Death…" – Is there one thing you can identify in yourself which needs to be put to death in order for you to be a more effective leader?
As an "Eco-engineer" of your family, work, or team, what's one of your leadership challenges? How well do you do in allowing others to be "Eco-Engineers"? Under your leadership, do you micro-manage your family and work environment?
---
Friends and Brothers,
Paul Phillips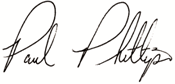 Pastor, Christ Community Church
www.ironleader.org
paul@cccwnc.com