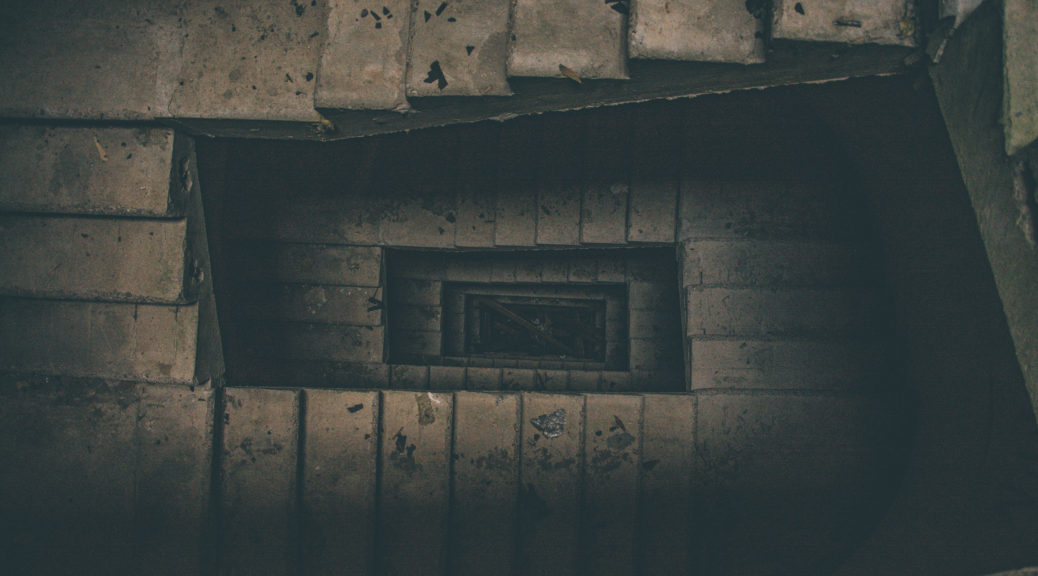 "Daniel: Who's on top?" – Leadership Lesson – Spence Hackney
"Daniel: Who's on top?" – Leadership Lesson – Spence Hackney
Spence Hackney did an excellent job leading us through the life of Daniel and learning from his leadership. Take a look at his lesson below:
Daniel: Who's on Top?
For context, it would be wise to familiarize yourself with the first half of the book of Daniel (chapters 1-6).
In bullet form, here is what happens in the first half of Daniel:
Daniel witnesses the fall of Jerusalem
Daniel is taken to Babylon
Daniel has the gift of interpreting dreams, and hears God
Daniel encounters 3 Kings in his life

Nebuchadnezzar – He dreams of  a statue of bronze, iron, gold and clay that would be destroyed. The dream symbolized Nebuchadnezzr's fragile kingdom. In response, he builds a gold version and makes the people worship it in an attempt to symbolize that his kingdom would live forever. He disagrees with God's word even though he knows his power.
Belshazzar – He throws an enormous party and serves wine using the cups from the temple in Jerusalem. A floating hand mysteriously appears and writes on the wall in response. Belshazzar is killed that night.
Darius – He makes a law that the people could only pray to him and to no other god. Daniel gets thrown into the lion's den over this. God miraculously saves him.
Nebuchadnezzar and the other two kings were in love with themselves. They loved the power. They loved the wealth. The loved the women. They would do anything to get it. I think that Nebuchadnezzar would have had a guy like this around his palace somewhere:
Ridiculous, right? I don't think any of us would employ someone to tell us we're #1 before we go to work every day. But let me tell you a personal story that may help you see that it isn't all that far fetched. This is a story of failure in my life that came as a result of believing I was #1. I wrongly believed I was on top.
First, a little background. In 2012, I went to India to work with Alpha Ministries. It rocked my life. I saw the church planters who were willing to lose everything and endure grueling torture and hardships to take the gospel over the next mountain. I felt like I was in the presence of spiritual giants. I knew what they were doing mattered and I wanted in. However, they shuttled me around in a van with the curtains drawn for fear someone would attack us, so it was pretty obvious that I wasn't ever going to be as effective as they were on the ground. However, to grow their ministry—take the gospel further—Alpha needed prayer and financial resources and God made it clear to Tara and I that our role would be to provide both. And that we were to do it by expanding our small web design business. I'd been doing web design and digital marketing for over a decade, but had kept it pretty small. God revealed, however, that if I would scale the business up we could support ministries like Alpha in substantial ways. So, in January 2013, Proclaim Interactive was born. Since then he has grown it 25-35% a year and from 2 employees to 11. And I have to give God all the glory—He did it!
But recently it started to feel like I did it…
Last month I had a huge deal implode that I had been working on for over 6 months. The details aren't important, but just know it would have redefined Proclaim and my own life in a big way. I was certain it was from God and then, it unexpectedly blew up in a heartbreaking way. I was dejected and crushed. I couldn't understand what went wrong.
When I started reading Daniel a few weeks ago I saw parallels between the book and what I was living through. I could identify with how Daniel felt—dejected and crushed—as he was led away from the ruined walls of Jerusalem. Reading Daniel's story helped me tremendously to get my life back into the correct orientation, as study of the Word often does. You see, my core problem is that God was no longer on top in my life. I had started to think of myself as #1. I had started to worship the gift and not the Giver. John Piper says that the ultimate deep sin is loving anything more than God. I had done it. Even if I would have said He was on top, I was living and thinking like I loved a whole number of other things more than Him.
As I repented and prayed through the situation, it became clear that I had slipped in several key areas:
I was proud. I had great pride in what I had done. but the truth was, I hadn't built Proclaim, God had. Likewise it was His to do with as He pleased.
I also had substantial confidence in my own abilities. I thought of myself as wise and had begun to think of myself as the "secret sauce" that was going to make everything work out.
I had quit depending on the Lord's guidance. Even if I looked to Him for the overall direction, I'd stopped depending on Him to walk me through the details. I thought I could handle it.
I needed to confess these things. Confession is the key to humility. I had to confess my pride (and a couple of other sins as well) before God and let Him deal with it as He saw fit. Afterward, it felt like He had done "spiritual surgery" on me.
So, as I am speaking to you this morning please understand my heart. I've recently blown it spiritually, but I've been forgiven and restored. My desire is that by being transparent about my failure, you'll avoid it in your own life.
Let's look at the real teacher here to learn how to keep God on top.
Benefit of Making God #1 – Hearing His Voice
Before we go further we need to stop here and say "so what." How does putting God first practically help us? I know the Bible says to, so we should do it, but is there any practical benefit to doing this? Does it change our lives here on earth and for all eternity in heaven?
I think that the answer is plainly seen in Daniel's life. You see, Daniel had the ability to hear God. The kings, the most powerful men in all the land, had to come to Daniel to hear what the Lord was saying. Daniel heard from God personally in many ways. He was normally able to hear God's voice and direction without the need for a preacher or prophet to tell him.
Daniel could hear the Lord personally and directly because he put God first. Loving God more than anything else and putting Him first allows us to hear God because it restores a right relationship. We intrinsically know this is the case. If we have a relationship that is out of whack it's really hard to truly "hear" the other person. I remember as a boy thinking that I was "hot snot" when I was 15. I was a better driver than my Dad. I was smarter than him. I knew what girls wanted better than he did. I had a cooler car than his big old suburban. I was pretty sure I was superior in every way. I remember him trying to talk to me and I would completely tune him out. Why? Because our relationship was all turned around. (Now, when I was 16 I wrecked the car, bombed calculus and got dumped by the girl, so the situation sort of corrected itself!) And frankly, I think that's sort of what God has done that to me in the past few weeks, corrected my situation. And though I wouldn't have admitted it at first, now I'm grateful. I'd rather have a right relationship with God than anything else. I'll trade everything else I have to hear his voice!
Loren Cunningham, the man who founded Youth with a Mission (YWAM) and the Mercy Ships, was a man who clearly and personally heard God. You can read his story in "Is that Really You, God?" and see how God spoke to him as YWAM was forming. It's fascinating. Whenever Loren Cunningham talks about hearing from God he says that it starts with "Acknowledging the Lordship," which is college educated language for "Putting God on Top." It's that simple. If the Lord isn't on top, you're not likely to hear from Him reliably.
So how do we keep Him on top? Let's see how Daniel did so that he could hear from the Lord:
Expect that failure may be required
Daniel's story begins with failure. Jerusalem had finally fallen to Babylon. God made it clear that this was because the Israelites had cheated on Him by loving other gods. God's people are scattered as slaves and outcasts throughout the surrounding lands. Daniel ends up in Babylon because he was deported from his home as a sort of royal servant.
I've had a whole bunch of failures in life, the most recent was the failed deal I spoke about. They were all heartbreaking. I am sure that Daniel was heartbroken over God's people's inability to obey God. However, there was amazing benefits to witnessing this failure first hand.
Failure gives us a real understanding of the misery of living outside of Christ.
I propose that it is Daniel's eyewitness account of the failure of the Jews to love God and put Him first that defines Daniel's life. Above all else Daniel did one thing exceedingly well. He loved God more than anything else. Period. End of story. Daniel didn't want anything more than he wanted a relationship with God. He had seen first hand what happened when a country falls in love with something else. He had lived through the destruction. He had seen the blood on the ground. He had seen the starving babies in the mother's arms. He had a real, visceral, tactile understanding of what it looked like to fall in love with something besides God.
Failure maintains humility because you understand that it can happen to you

Failure means you have the opportunity to give Christ the glory when He carries you through it. Christ is most glorified when He helps me, not when I help Him.
Put God first in the little things as well as the big things
This all started for Daniel because he didn't want to violate God's rules by eating the king's "rich food." I can totally see myself justifying this. "But God, I didn't have any choice, it was all there was to eat…"
My pride started with little things. These were good things too…not evil. It was the percentage increase in this year's P&L over last years. It was being able to give my old Jon boat to a friend. It was getting to donate significantly to Alpha. These grew into me thinking that I was pretty wise. It grew into me putting my wisdom on a pedestal and worshiping it.
Little things grow into big things.
Little things indicate that your attitude is wrong.
Little things are practice for when the big things come.
Daniel acknowledged that everything he had came from God
Daniel never tried to interpret dream without God. He stated repeatedly that God was the source of his power.
For myself, my wisdom became my power. I started to think that I earned what I had by making good decisions. Where did my wisdom come from? God's word. Any power I had came from God.
Maybe, like me, you struggle with pride. If you need to confess it, now is the time. If you think that you are humble, ask God to search your life. Ask God to show you what you love more than Him and confess it.
Proverbs 18:12 Before destruction a man's heart is haughty, but humility comes before honor.
Philippians 2:3 Do nothing from selfish ambition or conceit, but in humility count others more significant than yourselves.
Proverbs 16:18 Pride goes before destruction, and a haughty spirit before a fall.
James 5:16 Therefore, confess your sins to one another and pray for one another, that you may be healed. The prayer of a righteous person has great power as it is working.
I John 1:9 If we confess our sins, he is faithful and just to forgive us our sins and to cleanse us from all unrighteousness.
I was recently convicted that men are terrible at sharing the truth about what they're dealing with. When someone asks "how's it going" I almost always respond with "awesome!" Many of us walk around thinking that everyone else has it all together and that we don't, so we keep our problems all to ourselves. But this isolates us from the body of Christ. I've been working on being honest with those close to me and I hope you'll do the same.
-Spence Hackney
Questions
Who is "on top" in your life right now? Is there anything that gets more love than God?
What are the "little" things in your life that may be indicating that God is not on top?
What failures in your life have given you humility before God?
Do you publicly acknowledge that your abilities and knowledge come from God?
Do you hear God's voice clearly and personally?
---
Friends and Brothers,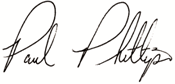 Paul Phillips
Pastor, Christ Community Church
www.ironleader.org
paul@cccwnc.com