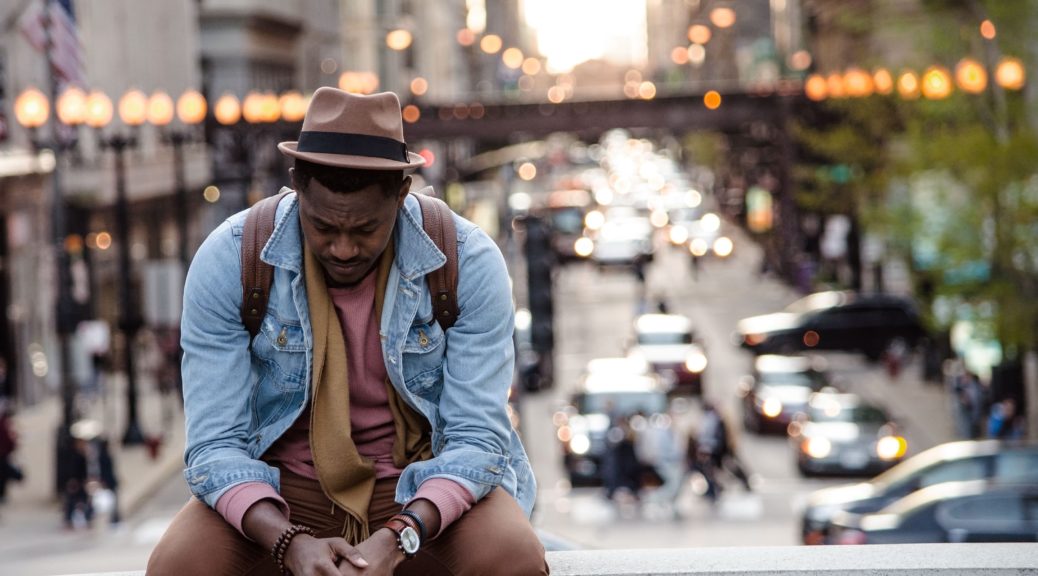 Nehemiah Part 10: Dealing with Discouragement
Nehemiah Part 10: Dealing with Discouragement
To set the foundation of today's lesson, we'll watch this clip from The Pursuit of Happyness.
These statements are so powerful:
Don't ever let anyone tell you, you can't do something, not even your Dad.

 
O how many dreams have died in just one conversation. How many men live with the voice of their father ringing in their memories? Fathers, do you understand the weight of your comments?
When people can't do something themselves, they want to tell you that you can't do it.
So many people don't want pay the price for excellence, for a vision. They don't cheer you on. Instead, they attempt to bring you down to their low level.
If you want something, go get it, Period!
Leadership requires backbone and perseverance.
This morning we talk about Dealing with Discouragement. Leaders must learn how to deal with discouragement. In case you haven't noticed, leadership attracts criticism.
It is not the critic who counts; not the man who points out how the strong man stumbles, or where the doer of deeds could have done them better. The credit belongs to the man who is actually in the arena, whose face is marred by dust and sweat and blood; who strives valiantly; who errs, who comes short again and again, because there is no effort without error and shortcoming; but who does actually strive to do the deeds; who knows great enthusiasms, the great devotions; who spends himself in a worthy cause; who at the best knows in the end the triumph of high achievement, and who at the worst, if he fails, at least fails while daring greatly, so that his place shall never be with those cold and timid souls who neither know victory nor defeat.

Theodore Roosevelt –  The Man in the Arena (speech)
So – how do we stay in the "Arena" when facing discouragement?
First Wave of Discouragement – Chapter 4: 1-6 (read)
Now when Sanballat heard that we were building the wall, he was angry and greatly enraged, and he jeered at the Jews. 2 And he said in the presence of his brothers and of the army of Samaria, "What are these feeble Jews doing? Will they restore it for themselves? Will they sacrifice? Will they finish up in a day? Will they revive the stones out of the heaps of rubbish, and burned ones at that?" 3 Tobiah the Ammonite was beside him, and he said, "Yes, what they are building—if a fox goes up on it he will break down their stone wall!" 4 Hear, O our God, for we are despised. Turn back their taunt on their own heads and give them up to be plundered in a land where they are captives. 5 Do not cover their guilt, and let not their sin be blotted out from your sight, for they have provoked you to anger in the presence of the builders. 6 So we built the wall. And all the wall was joined together to half its height, for the people had a mind to work.
Sanballat was the governor of Samaria, the neighboring community. Samaria wielded most of the regional power. If Jerusalem was rebuilt, Sanballet had the most to lose.  Notice how his anger manifests itself:
1. Ridicule of the Jews….."Feeble Jews" – Character assassination. This is the lowest and easiest form of criticism. Name calling means a person feels threatened. For example, within the context of a tense church leadership meeting I was compared to Saddam Hussain and a dictator. My leadership threatened another person's power and identity.
2. Sanballat questioned Ability & Commitment. Tobiah questioned Competence – "A fox would knock this wall down!"
The Leadership Challenge: Responding to criticism and discouragement
:
1. First, criticism provides you to opportunity to measure your own Emotional Maturity. We have talked about EQ vs. IQ – A high IQ means you're smart, you know information. A high EQ means you are emotionally mature – you can handle difficult relational problems, you can take the emotional temperature in a room and know how to react.
Correctly handling confrontation and criticism takes a very high EQ. So many problems we face as leaders require much greater EQ than IQ. 
Question: Are you growing in EQ? Emotionally Healthy Spirituality: I've heard someone say, "I have been a Christian 22 years, but instead of being a 22 year old Christian, I am a one year old Christian 22 times. I just kept doing the same things over and over again." 
How you handle Criticism and Confrontation helps you evaluate your maturity. We don't want to repeat the same emotional mistakes for 22 yrs.
2. (Vs. 4) – Prayer NOTE: This is a high stakes, emotionally charged leadership moment and Nehemiah's first response was to pray! In baseball, when a fly ball is hit, the first thing outfielders are supposed to do is step back so that they can get a better sense of where the ball is going. Confrontation is the same way. We need to step back.
I wonder how many mistakes we might have avoided if, instead of replying emotionally to criticism, we decided to take our emotions to God first?  Nehemiah moves right from personal criticism to prayer. Rather than criticism to response.
Even a short Prayer helps you take a step back: I Cor 10:31-"Whatever you do, do it all for the glory of God."
Notice Nehemiah's prayer (vs. 4-5) I'm guessing Mercy was not high on Nehemiah list of spiritual gifts. Really what I appreciate about this recorded prayer is Nehemiah does not hold back with God on how he feels. He's not couching his words, he's not trying to sound like some King James Version of prayer. You can tell by this prayer Nehemiah is familiar with God.
3. (Vs. 6) – "So We – built the wall" (We – Nehemiah leads the people back to work! Nehemiah didn't allow himself, others or the project to get swallowed by criticism. One famous leadership quote is: "Speed of the Leader, Speed of the Team. — Faith of the Leader, Faith of the Team. —- Courage of the Leader, Courage of the Team" 
In these difficult moments your team is keying off your response. Consider the confidence Nehemiah built into those around him. So many times people are waiting on just one person to step up and they will follow. Fathers, husbands, thats you!
Criticism is a potent derailer. Remember the clip how the son just threw the ball away.
I am not saying that we never respond to criticism or never re-evaluate. But there are times to simply nod your head then keep going. Nehemiah refuses to allow criticism to paralyze him. I have been paralyzed by criticism before.
Second Wave of Discouragement: That's right – The hits just keeps on coming
According to (4:6) the project is at the halfway point. O how many projects, marriages, businesses, churches, goals or dreams came to an end at the halfway point.
Nehemiah 4:7-14 – Again, a critical leadership moment for Nehemiah. The men threatening Nehemiah's leadership and project are back to discourage him and his team…this time with physical threats!
7  But when Sanballat and Tobiah and the Arabs and the Ammonites and the Ashdodites heard that the repairing of the walls of Jerusalem was going forward and that the breaches were beginning to be closed, they were very angry. 8 And they all plotted together to come and fight against Jerusalem and to cause confusion in it. 9 And we prayed to our God and set a guard as a protection against them day and night.

10 In Judah it was said, "The strength of those who bear the burdens is failing. There is too much rubble. By ourselves we will not be able to rebuild the wall." 11 And our enemies said, "They will not know or see till we come among them and kill them and stop the work." 12 At that time the Jews who lived near them came from all directions and said to us ten times, "You must return to us." 13 So in the lowest parts of the space behind the wall, in open places, I stationed the people by their clans, with their swords, their spears, and their bows. 14 And I looked and arose and said to the nobles and to the officials and to the rest of the people, "Do not be afraid of them. Remember the Lord, who is great and awesome, and fight for your brothers, your sons, your daughters, your wives, and your homes."
The threats were having the desired effect:
(vs.10) – "We are tired & the work is overwhelming." Exhaustion led to questioning the leader.
(vs. 11) – "They will attack before we can even see them." Fear led to exaggeration of the enemies abilities and the downplaying their own.
(vs. 14a) – The people are full of Fear. Perhaps Nehemiah himself is experiencing fear. It's a desperate situation. 
Fear derails many great visions. There is a great book titled: When People are Big and God is Small. When this happens, fear joins your team.
Nehemiah's Actions to combat Fear: 4:13-20
13 So in the lowest parts of the space behind the wall, in open places, I stationed the people by their clans, with their swords, their spears, and their bows. 14 And I looked and arose and said to the nobles and to the officials and to the rest of the people, "Do not be afraid of them. Remember the Lord, who is great and awesome, and fight for your brothers, your sons, your daughters, your wives, and your homes."

15 When our enemies heard that it was known to us and that God had frustrated their plan, we all returned to the wall, each to his work. 16 From that day on, half of my servants worked on construction, and half held the spears, shields, bows, and coats of mail. And the leaders stood behind the whole house of Judah, 17 who were building on the wall. Those who carried burdens were loaded in such a way that each labored on the work with one hand and held his weapon with the other.18 And each of the builders had his sword strapped at his side while he built. The man who sounded the trumpet was beside me. 19 And I said to the nobles and to the officials and to the rest of the people, "The work is great and widely spread, and we are separated on the wall, far from one another. 20 In the place where you hear the sound of the trumpet, rally to us there. Our God will fight for us."
1. Prayer: (vs.9) – Not a Shocker – Prayer has been Nehemiah's habit from the opening chapter. Nehemiah understood the priority of prayer.
Think about Jesus. 500 years later another leader, just outside the walls of Jerusalem is facing a critical leadership moment in the Garden of Gethsemene. During this time, he asks for prayer. Jesus looks at his disciples and says: "The Spirit is willing but the flesh is weak."  
Question: As a leader in your family, of yourself, in your business, church or community – do you pray? 
2. Plan: (vs. 9) I Love this verse: "I prayed and posted a guard." I prayed & equipped half my men with spears and shields. I prayed and found someone who could blow a trumpet.  I prayed and I made a plan!
Prayer and Planning are not mutually exclusive. Prayer doesn't negate your need to devise a strategic plan. As leaders, although we trust in God we don't abandon our responsibility to make strategic plans.
3. Inspiration and Reminder: Nehemiah gets in their face to remind, encourage, and inspire: (vs. 14b). "Remember the Lord, your families, your future….God will fight for us!"   This is Nehemiah's Braveheart Moment!  This is your responsibility as a leader. 
Questions:
In your leadership roles: Yourself, family, friendships, work, church – where are you facing the most discouragement? What makes that situation particularly difficult? What have you heard this morning that might be helpful?

Are you growing in your EQ? (Emotional Maturity) What changes have you seen or what areas still needing improvement?

How do you manage your own fears? As a leader, how do you manage the fears of those you lead?

What excuses are you prone to use when you are at the halfway point and want to give up?

 

What helps you to continue to move forward?
---
Friends and Brothers,
Paul Phillips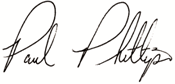 Pastor, Christ Community Church
www.ironleader.org
Subscribe to our Apple Podcast
paul@cccwnc.com