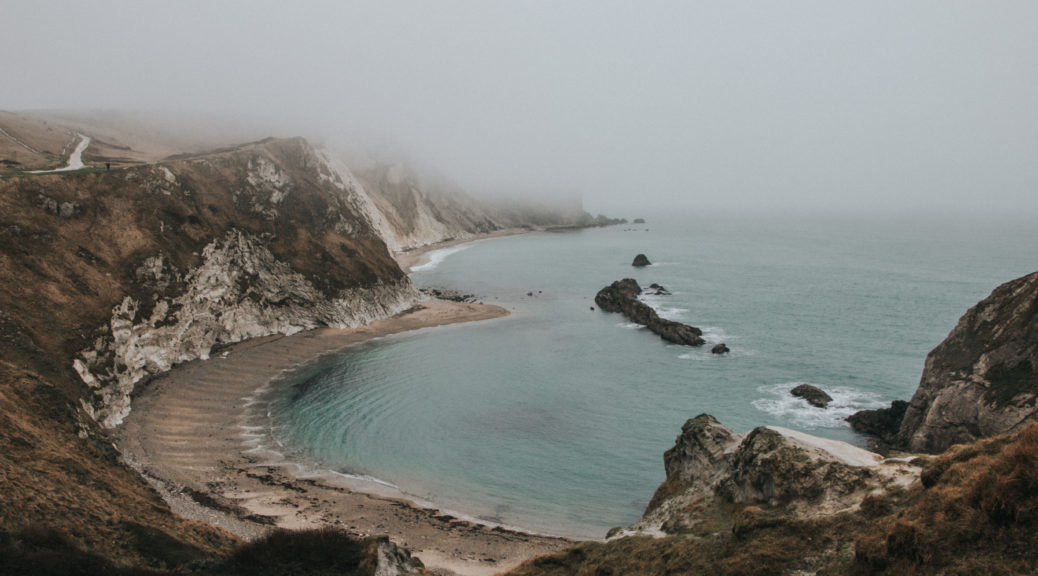 "Elijah – God's Provision in the Midst of Exhaustion" – Leadership Lesson
"Elijah – God's Provision in the Midst of Exhaustion" – Leadership Lesson
During our last few meetings we looked at the three Kings who ruled over the undivided kingdom of Israel: Saul, David, and Solomon. In 930BC the kingdom split in two. As we saw 2 weeks ago, Jeroboam was the first leader in the Northern Kingdom. He exploded like a rocket on the launch pad and left a terrible Leadership Legacy.
About 40 years after Jeroboam, one of the worst Kings comes to reign over the northern kingdom of Israel: King Ahab. Before I go any further, yes, there is a connection between Ahab in Bible and Captain Ahab in Moby Dick.
(Read I Kings 16:30-33)
The wickedness of Ahab and Jezebel caused people to almost completely abandon the Word of God (Example: 1 Kings 16:34) They even sacrificed their own children! In order to combat the darkness that is cast over a reprobate country, God sends his own leaders; Prophets. The specific prophet sent to confront Ahab is Elijah.
In Chapter 17 , Elijah is confronted by a series of desperate, yet miraculous events:
There is a three year drought in Israel (symbolizing the drought of God's Word). During this drought, Jezebel (Ahab's wife) is searching for prophets and killing them. Elijah is forced to live in a cave by a small brook and is miraculously fed by ravens. Eventually the brook dries up & Elijah enters a small town looking for food, only to find a widow and her young son on the brink of starvation. They were just starting to eat their last scrap of food. Some time later, the young son dies and the widow lashes out at Elijah saying: "You have come to bring death to my son." Following this, Elijah miraculously raises the boy from the dead.
All of these were great miracles, but they took an emotional toll on Elijah. Just imagine, he was hiding for his life, facing drought and hunger, facing blame & death. This series of challenges comes to a finale in Chapter 18. Elijah has a showdown with Ahab. I Kings 18 is one of the great stories in the Old Testament.
(Read 1 Kings 18:17-19)
Elijah & the LORD vs. Ahab & 450 prophets of Baal, all gathered on Mt Carmel on the edge of the Mediterranean Sea.
(Vs. 21) Elijah's first confrontation is with the general population of Israel. They have come to witness the showdown. Elijah's description of them is "Limping between two opinions." They can't make up their mind of who they want to follow. They can't put both feet on one belief so it looks like they are limping back and forth. When confronted by Elijah, they are so spineless; they stay silent! It's painful what Ahab' leadership created in God's people.
Elijah challenges the prophets of Baal: Both build an altar, prepare a sacrifice and call on God to bring fire from heaven to consume the sacrifice. Whichever one does, that's the true God. Prophets of Baal go first, but he is a "No Show" – then God shows up in a spectacular way (Read vs. 37-40).
(Vs. 41-46) Following the Showdown, another strange event happens: Elijah prays for the drought to be broken and for God to send rain – which God does. Elijah informs Ahab he better get back home to Jezreel or his chariots will get stuck in the rain and mud. Then Elijah races Ahab back, running ahead of him the entire way back. A distance of 15 miles.
Failed Expectations
Now we come to chapter 19 & the main point of this talk. Now here's my guess – After all that has happened: God spectacularly defeating Baal and his prophets in front of Ahab, God sending the rain to break the drought, and Elijah racing Ahab back to Jezreel – Elijah is expecting some kind of spiritual revival. Perhaps Ahab will tell of Jezebel about the power of God and there will be some kind of spiritual turning toward the LORD.
Elijah's expectation is not met. Instead, 19:1-4 tells us Elijah is afraid and exhausted spiritually, emotionally, and physically. As a result, he runs out of Israel and into Judah. He ends up running as far away from the action as he can get, then he sits down and tells God –
"I'm done, I am completely spent. I know I have seen a lot of great victories but I can't fight anymore. I am a burnt piece of toast and request a seat on the Eternal Bench."
God's Comfort
(I Kings 19:9-18) – Elijah is depressed, in shock and emotional toast, but notice how God addresses Elijah.
God speaks in a low whisper (vs. 12) – Just like you would to someone who is experiencing a total breakdown. "I am here, Elijah – you are safe"
God asks Elijah a question and listens to his story – even though Elijah's viewpoint is extremely limited and inaccurate (vs. 13 – 14). What a kindness by God – God asking Elijah, "how do you see things?"
God tells Elijah to go back – It is essential that God tells Elijah: "Elijah, I am not done with you. You don't see everything I see. Even now I am preparing new leadership. Ahab and Jezebel don't get the last word, I do!" What a helpful reminder: Imagine how much more God sees than we do. Immeasurable!
God reminds Elijah that though he feels alone, he is not alone. God reveals that there are still faithful, fighting men. Elisha (Elijah's replacement) & 7000 prophets are still left in Israel who will fight alongside you. You're not alone. What an Encouragement!
My Story From My Sabbatical
The first 10 years of being a pastor were emotionally and spiritually exhausting for me. I remember sitting in this parking lot thinking I had made a great mistake by starting the church. I was trying not to believe God was cruel. I had seen God do many great things: Moving us from a coffee shop to this present Church Building. But it didn't matter – I was toast. In 2012, I went on my Sabbatical.  I thought I was done. I was spent and it was time to fall away. God, please, put me on the bench! For some reason I actually agreed to go to Kenya on my sabbatical to encourage pastors who ministered to one of the largest slums in the world. (Kibera, which has 750,000 people). What an impossibly difficult place to Pastor. One Sunday, I was preaching in a one room mud hut. After I was done I sat on a broken plastic chair looking out at the slum thinking, "What am I doing here?"
An Elder in the church followed my sermon and said to me: "Man of God, we are so thankful you have come all this way to preach God's Word to our people and help train up our Pastors. Thank you! But now you must go back to your home and keep preaching this same truth to your people."
It wasn't a whisper, it was an African in a slum. God was saying, "Paul, I'm not done with you yet. I know you feel like a piece of toast, but go back!" One month after my return I started Iron Leadership. That was 5 years ago. I am so glad I stayed.
The Main Point
Every leader, or every person really engaged in spiritual battle, whether it's a battle for your own soul, your family, your church, or community: you will reach a point of exhaustion. You will drive out I-40 and see the mileage sign for Barstow California and want to drive as far away from your challenges as possible. You will say, "I'm toast!"
Every leader will reach some kind of breaking point. I want to encourage you that if you are still here, God's not done with you yet. Your problem, your challenge doesn't get the last word. God does. You are not alone. You at least have these men who will fight alongside you!
Watch this scene from Captain Phillips. In 2009, Captain Richard Phillips was taken hostage by Somali pirates. He spent 5 days on the boat before the pirates were all simultaneously shot and killed by Navy Seal Snipers.
This is an intense final scene. He is exhausted in every way and his life is threatened. In this emotional scene with a Naval Doctor, she whispers, "you are safe now."
One year later, he was back as captain of a ship.
Maybe this morning is God's whisper saying, "You are safe now. I am here, I will take care of everything. I am doing millions of things you can't see – and I'm not done with you yet."
Questions
1. How does your view of reality change when you are exhausted?
2. Why were God's previous miracles not enough to keep Elijah from slipping into depression?
3. What was most encouraging to you about God's response to Elijah?
4. What's the gauge on your emotion tank read right now? When was a particularly low point?
Friends and Brothers,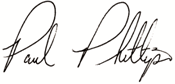 Paul Phillips
Pastor, Christ Community Church
www.ironleader.org
paul@cccwnc.com