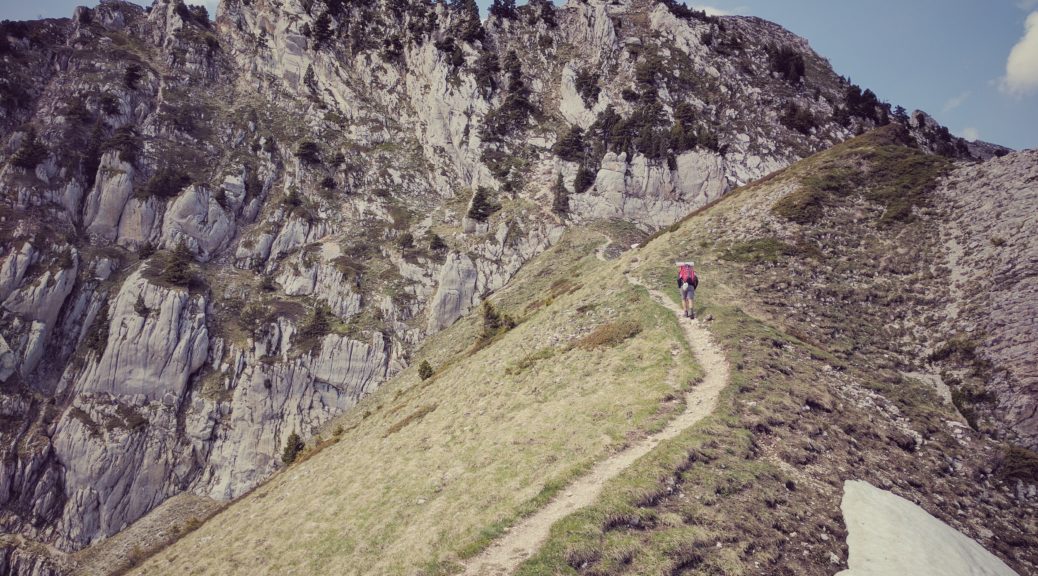 We Apologize for the lack of audio on this post, we experienced some difficulties in recording.
I want to repeat an Iron Leadership I did four years ago that I believe is perfect for personal evaluation as you begin a New Year & New Decade.
I love this story. In 1968 the country of Tanzania selected John Stephen Akhwari to represent them in the Mexico City Olympics. During the race Akhwari stumbled and fell, severely injuring his knee and ankle. Long after the winner had crossed the finish line and with only a few thousand spectators left in the stadium, a police siren went off alerting everyone that one final competitor was entering the stadium – it was Akhwari. After he finished the race a reporter asked him: "Why did you continue the race after you were so badly injured?" Watch this video.
Akhwari replied "My country did not send me 5000 miles to start the race, they sent me 5000 miles to finish the race." Wow!
Here is my question for us today: Everyone is good at starting – starting is so, so, so much easier than enduring and finishing. I can tell you about a lot of projects I have started; far fewer that I have endured to the end. Everyone is good at starting the race, beginning a new habit or discipline; but how are you at Endurance, staying at it until the finish?
There are several Biblical examples of great finishers, and today I want to look at three.
Moses:
Imagine for a moment being enlisted by God for Moses' task. It will require your best effort for 40 years. You will be leading some of the most difficult, demanding people who will constantly challenge your leadership. At one point your own family members will challenge your leadership. The people you lead will complain a lot and some will even suggest they should have never even started the journey. Some will look for a leader to take them back into slavery in Egypt. The assignment will be so spiritually, physically, and emotionally difficult that near the end of the 40 years you have a meltdown which will prevent You from crossing the finish line with them. You will only deliver them to the finish line but you will not cross it yourself.
Yet, Moses is such a great example of Perseverance! He was sent by God, not to just start a race but to finish it; and that's what he did. He delivered the people to the Promise Land. Look at Deuteronomy 34: 1-5.
Jesus:
Jesus is the new and better Moses. Jesus also leads a new kind of Exodus. Jesus brings people out of the darkness and slavery of their own sin and into the glorious freedom of the Gospel; into the light of life. Jesus leads the same difficult people Moses lead. People who would rather live in slavery than in freedom. Jesus' own family will reject him. Even his closest friends will abandon him at a critical moment. Eventually, the people he came to save will put him to death. As it turns out, this was all part of God's plan; Jesus wasn't a victim but a volunteer. He agreed to die in order that we might live, but he had to endure to the end.
In John 19:30 we see the last recorded words by Jesus in the Gospel of John. "It is finished."You might say God sent Jesus into the world not to just start the race, but to finish. His finished the task set before him and in turn gave us eternal life.
Just prior to his death, he warns those who wish to follow Him. He addresses you and I in Matthew 24. "See that no one leads you astray… many who follow me will experience tribulation and be put to death, and you will be hated by all nations for my name's sake… many will fall away…. the love of many will grow cold. But the one who endures to the end will be saved."
How good are you at enduring? Can you finish even when it hurts?
Apostle Paul:
In the last chapter of Paul's last letter he writes "The time for my departure has come… I have finished the race, I have kept the faith."  Paul was not led astray nor did his love ever grow cold. He endured to the end. Paul finished!
Leadership writer  Patrick Lencioni says this.
"If you were searching for leaders to change the world, what qualities would you look for? Courage and intelligence would certainly be prime candidates. Charisma might make the list. Yet, as important as these characteristics may be, I would rank two others ahead of them, the two qualities I'm thinking of are: Humility and Pain Tolerance."
With certainty I can say that it took a great deal of Humility and Pain Tolerance for Stephen Akhwari to finish the race in the 1968 Olympics. Many prouder men would have quit. It took a great deal more for Moses and Paul to finish their race and it took infinitely more Humility and Pain Tolerance for Jesus to finish his race.
What about you? Do you have the Humility and Pain Tolerance to finish the race God has set before you?
Help in Enduring and Finishing Well
"Do you not know that in a race all the runners run, but only one gets the prize? Run in such a way as to get the prize. Everyone who competes in the games goes into strict training. They do it to get a crown that will not last; but we do it to get a crown that will last forever. Therefore I do not run like a man running aimlessly; I do not fight like a man beating the air. No, I beat my body and make it my slave so that after I have preached to others, I myself will not be disqualified for the prize."
-1 Corinthians 9:24-27
 Determination:
"Run in such a way as to get the prize."
What's your prize? How would you answer this question? If I can just ______ then I will have won. Family, Comfort, Cash Flow, Health, Position. As a Christian Leader, Do you have your eyes on the real prize which is not anything in this world but Glorifying God in your life as you race toward Heaven?
Is there a Determination to get that Prize? Is it a controlling feature of your life and your habits? Or is that part of your life segmented out?
Discipline:
"Goes into strict training"
Joe Frazier says "You can map out a fight plan or a life plan, but when the action starts, it may not go the way you planned, and you're down to your reflexes – that means your preparation. That's where your roadwork shows. If you cheated on that in the dark of the morning, well, you're going to get found out now, under the bright lights of the ring."
Discipline is what you do in the dark hours of the morning, when no one else is watching. What are your Spiritual Disciplines?
Direction:
"I do not run like a man running aimlessly"
You know where you are going and you stay on track. I wonder, how many of you have a definite Direction? Do you have a vision for your life? Sure, life can throw curve balls, but in general do you have a vision for you as a leader, businessman, churchman, family man? Or, do you run aimlessly hoping to arrive somewhere worthwhile? You should aim to end up somewhere on purpose!
Think of it this way. When you're driving golf balls on a range you have no real vision – every shot looks good.
But, when you are on the course you have to aim and shape the shot.
Denial:
"I beat my body and make it my slave"
Have you learned how to say "no" to your physical and emotional appetites?
In Numbers 11 the people Moses was leading began to complain. "They craved other food… they remembered the cucumbers, melons, onions and garlic back in Egypt." They were enslaved to their physical cravings and those cravings nearly drove them back to Egypt.
Questions:
Lencioni says "If you were searching for leaders to change the world, what qualities would you look for? The two qualities I'm thinking of are: Humility and Pain Tolerance." Why are these critical to leadership? Discuss your one ability to endure.
Look at the 4 D's: Where do you feel like you succeed/fall short?
• Determination: I know the prize and am determined to live for it.
• Discipline: I train when no one else is watching
• Direction: I have a vision for my life
• Denial: I am/am not a slave to my physical cravings
A Decade from now, in 2030, I hope for myself that _____________. What is your vision for your life?
Friends and Brothers,
Paul Phillips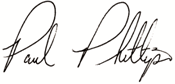 Pastor, Christ Community Church
www.ironleader.org
paul@cccwnc.com
Subscribe to our Apple Podcast