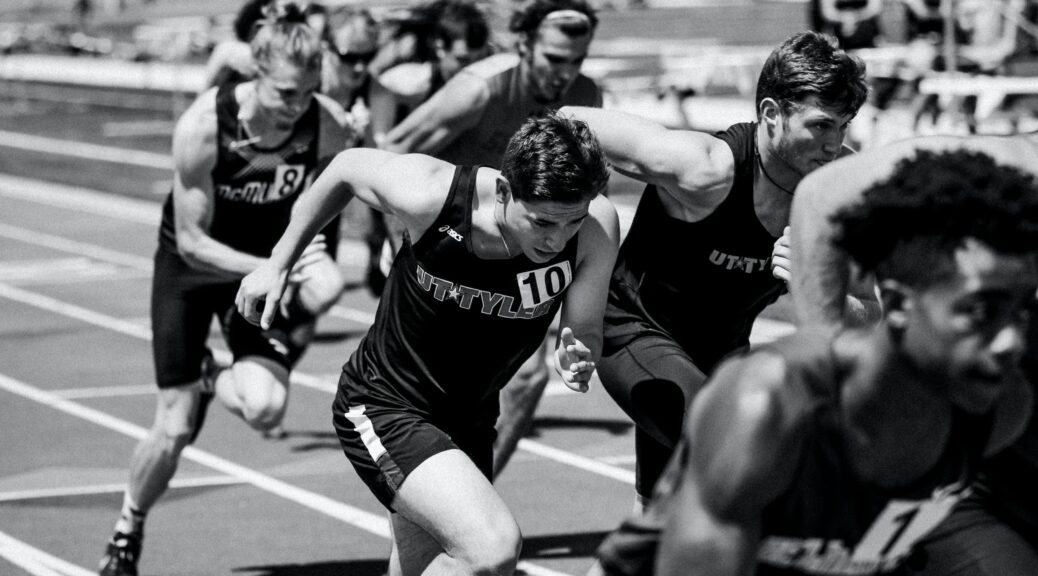 IL 9/8/23: Run to Win
IL 9/8/23: Run to Win
(Audio Transcription Below)
What grade would you give yourself as the "keeper of your soul"? How does someone keep their soul? The question that we'll try to answer this year is how to keep your soul. The answer to that question, I would suggest, is training. It's not easy to figure out, but it's something you can do. We will use the book Run to Win: The Lifelong Pursuits of a Godly Man to help us.
The Summer Olympics will take place in July 2024. You are all going to watch some part – track and field, basketball, rowing, gymnastics, swimming. Right now, the athletes who plan to compete in these games are on a training schedule which will land them in the best physical, mental and emotional shape of their lives so they can compete for a gold medal. Here are some of my hopes and goals as we train this year:
Challenge yourself: Ten months from now, what two or three events do you want to be in peak shape for? You need to show up for your marriage and family, work, relationships, physical health, your soul.
Accountability: Write your goal down and share it with someone. Share it with me if you like and I will check in and see your progress.
 Core Training: Think of Run to Win as our training guide for the year – 17 core exercises to keep yourself, your soul, in shape so you might "Run to Win". Read one chapter every two weeks. Challenge yourself to incorporate something from what you read into your daily routine. Come each week ready to engage!
Memory Verse Challenge: Ephesians 4. All 32 verses, that's about one a week.
Do you not know that in a race all the runners run, but only one receives the prize? So run that you may obtain it. Every athlete exercises self-control in all things. They do it to receive a perishable wreath, but we an imperishable. So I do not run aimlessly; I do not box as one beating the air. But I discipline my body and keep it under control, lest after preaching to others I myself should be disqualified. 1 Corinthians 9:24-27.
The Apostle Paul is familiar with athletic challenges. For several years, Paul lived in Corinth. Every two years the city hosted the Isthmian Games, which are similar to the Olympics. Ten months prior to the games, the athletes would gather, live together and go into strict training. The waiver each athlete had to sign read:
Do you wish to gain the prize at the games? Consider carefully the preparations and the consequences…You must observe a strict regimen; live on food which you dislike; abstain from all delicacies; exercise at the necessary and prescribed times both in heat and in cold; you must drink nothing cooling; take no wine…You may get your arm broken, your foot put out of joint, be obliged to swallow mouthfuls of dust and receive many blows to your body.
Paul uses this background to challenge the church at Corinth. There are a couple of things I want to point out:
Paul has a settled strategy of discipline. If we were to go back 1 Corinthians 9:1, we would find Paul discussing why he said "No" to taking money for his preaching even though he has a right to be compensated. Paul exercised his self-control muscle (vs. 25) and declined any sort of payment. I love how one commentator explains this:
Paul's discipline…comes not merely from a series of spontaneous gestures, but from a settled strategy which involved personal costs – it involved learning to live without things.
Video: Second Hand Lions – "Better yet, learn to do without" 
Paul's not entering the complexities of his world and just winging it. Paul has a settled strategy. Paul has a strong spiritual core because he has learned to live without. No matter what position he is put in, he can succeed. That's the goal – creating a strong spiritual core, so that no matter where you find yourself you aren't winging it. You are relying on your core disciplines.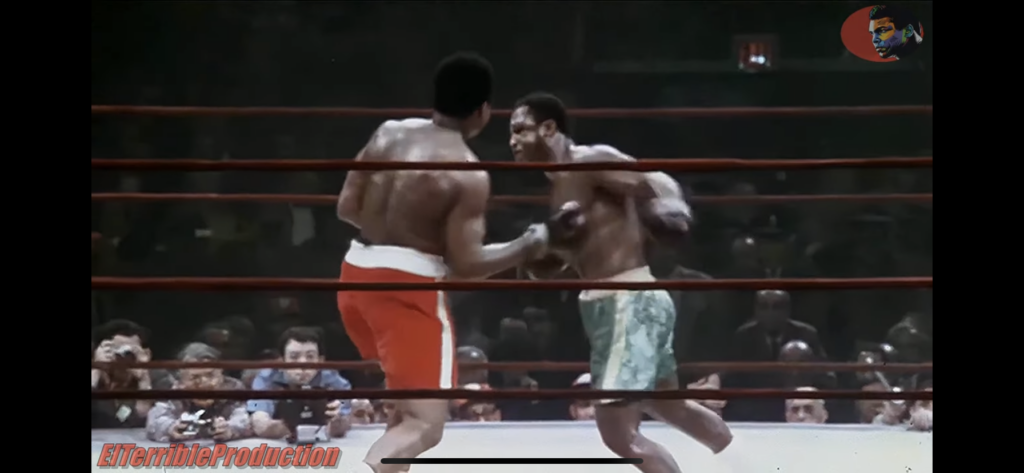 Where did this punch come from? It came from roadwork in the dark. It came from training, it came from a settled strategy, it came from saying "NO" so that at the moment he needed to perform, he could say "YES"!
The Apostle Paul was committed to the kind of life which would produce the right action. In these few verses at the end of Chapter 9, Paul challenges the Corinthians to do the same. Verse 24 says, "Run that you may obtain the prize." If you have ever watched an Olympic 100 meter dash, these are athletes who are giving an all out effort! Straining for the finish line!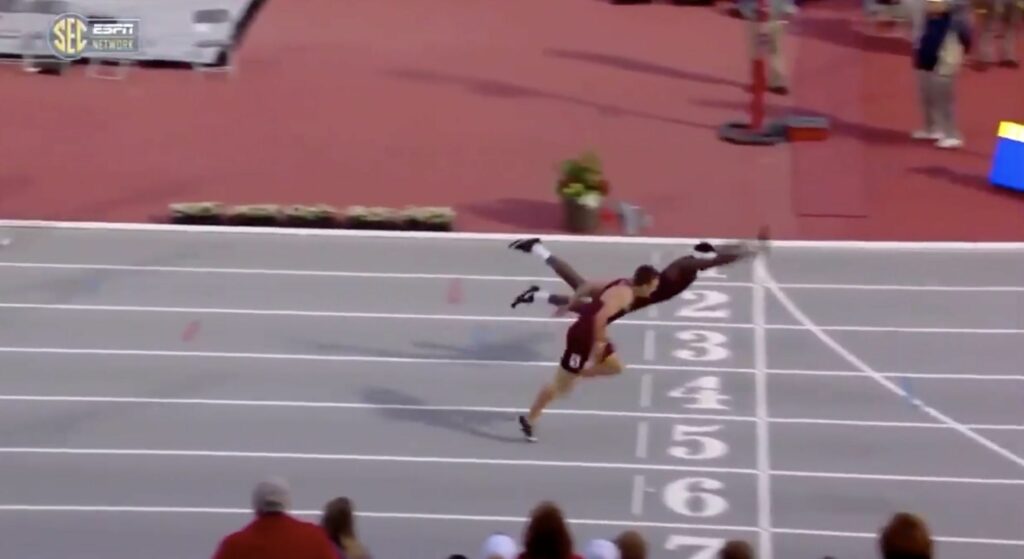 2. Paul's settled strategy requires self–control. For Paul, the eternal prize is worth the self-control. Paul learns how to say "No" to his physical and emotional hungers. Paul then informs us of the severity of this self-control in verse 27 – "I discipline my body." It's not that your body is bad, but so often it's at war with your spirit.
We have all lived in Romans 7 where Paul says,
So I find this law at work: Although I want to do good, evil is right there with me. For in my inner being I delight in God's law; but I see another law at work in me, waging war against the law of my mind and making me a prisoner of the law of sin at work within me. Romans 7: 21-23
It feels like a war and you have to give your body a "black-eye" to keep it under control. Do you have a settled strategy? When assessing your spiritual core, are you able to say "No" to things your body says "Yes" to? How much do the hungers of your emotions or body control your decisions?
The book  The Ultra Marathon Man is about a guy who had been a runner in high school and then stopped running. At age 30, he found himself drinking at a bar, thinking "this isn't the life I had hoped for." He went home and started running that night. Eventually he ran a marathon. It was not pretty, but he finished. Sometime after the marathon, he entered a race called the Western 100. Yep – 100 miles. Then he entered a 200 mile team relay race but decided to do the entire race by himself! Out of 12 relay teams, he finished 8th – running by himself!
Then…he ran 50 marathons, in 50 days, in 50 states. He mentioned that during one race he ate an entire pizza! Although he ran the races by himself, he had a family and team providing encouragement, shoes, and liquids. The team would drive in an RV called "The Mother Ship."
As crazy as this guy is, his races are not harder than the race of faith Paul is describing to the Corinthians. As a Christian, there are hills you have to climb, valleys you have to endure, lonely runs you have to take, and many times you want to quit! Paul knows success in this race of faith is going to take a "mother ship." It must be a team effort. His letter was not written to a person but to an entire church. They are intended to run together and refuel one another.
Are you failing because you are trying to do it yourself? You're never really plugged in? You don't have a "mother ship"? Or perhaps you are plugged in, but you never really share your defeats so you never make much progress. Iron Leadership and these men are a place to plug-in. Ask if you need help!
Questions:
Ten months from now, what two events do you want to be in peak shape for? Do you want to be able to show up and compete in your marriage and family, work, relationships, physical health, your soul? Why did you choose these?
Part of having a settled strategy is having healthy daily routines or "morning roadwork." During the year, some of the things we will talk about are using time wisely, physical exercise, and daily devotions. What's currently a strength or weakness in your routine?
Self-control: Saying "no" to yourself, other people, work or other opportunities. Where do you need to exercise "doing without"?
Iron Leadership Materials: