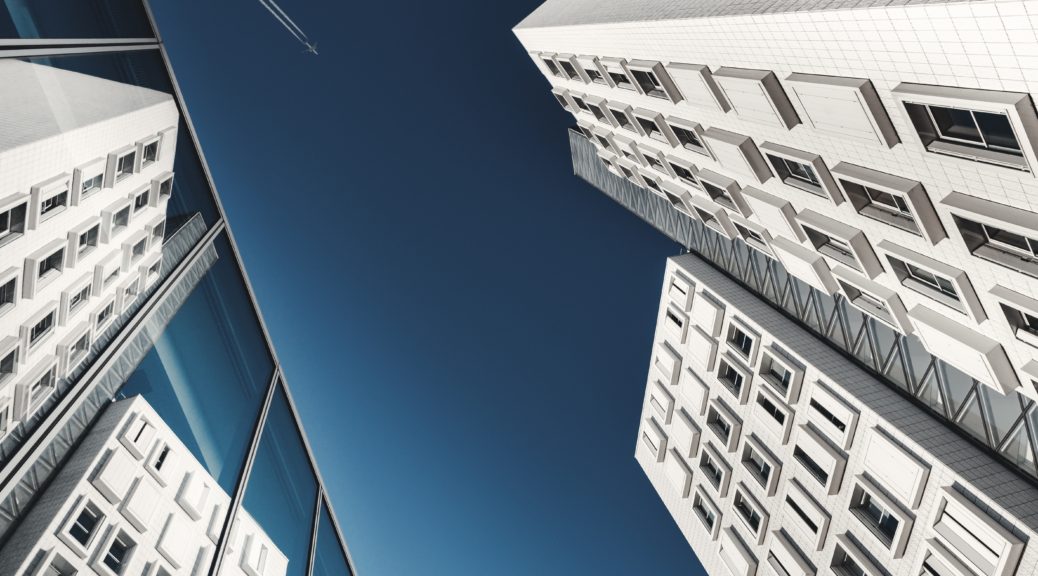 "Jeroboam's Legacy" – Leadership Lesson
"Jeroboam's Legacy" – Leadership Lesson
During our last few meetings, we looked at three Kings who ruled over the undivided kingdom of Israel: Saul, David, Solomon. They reigned for 120 years; 1050 to 930 BC.
In 930 BC, the Kingdom splits in two because Solomon does not walk in
God's ways. The split occurs between the larger Northern Kingdom (Israel)
and the smaller Southern Kingdom (Judah).
(1 Kings 11) Several years prior to his death, Solomon takes notice of a very ambitious worker and promotes him to be in charge of the entire labor force. His name is Jeroboam. One day, Jeroboam has an unusual encounter with the prophet Ahijah. During this encounter, Ahijah takes Jeroboam 's cloak and tears it into 12 pieces. Jeroboam is instructed to take 10 of the pieces for himself, which later represents his leadership over the larger territory of the Northern Kingdom of Israel.
Here are God's promises to Jeroboam (1 Kings 11:37-38):
You will rule over all your heart desires
You will be king of Israel
(If you walk in God's ways) God will be with you
God will build a dynasty as enduring as David's
I will give Israel to you
Imagine how stunned Jeroboam must be. In this one encounter he has been promised more than he could ever imagine.
Fast forward to the end of Jeroboam's life – I Kings 14
Jeroboam does become king of Israel, yet he drifts away from God. In chapter 14, Jeroboam is in a leadership crisis. His son is ill and his wife is wondering what is going to happen.
Jeroboam remembers the old prophet Ahijah, but his relationship with Ahijah is good, so he sends his wife in disguise.
(I Kings 14:6) – There is no reason for the disguise because Ahijah has gone blind. However, Jeroboam iss right, Ahijah tells him what will happen.
(Read I Kings 14:6-16) Ouch! Jeroboam's wife must have been just as stunned by the news. Listen to the new set of promises:
I will bring disaster on the house of Jeroboam.
 Your son will die.
God will give up the entire nation Israel and they will be scattered.
Let's fast forward one more time:
200 years later: The end of the Northern Kingdom of Israel.
Listen to Jeroboam's legacy:
2 Kings 17:6: In the ninth year of Hoshea, the king of Assyria captured Samaria, and he carried the Israelites away to Assyria and placed them in Halah, and on the Habor, the river of Gozan, and in the cities of the Medes.
7-8: And this occurred because the people of Israel had sinned against the LORD their God, who had brought them up out of the land of Egypt from under the hand of Pharaoh king of Egypt, and had feared other gods and walked in the customs of the nations whom the LORD drove out before the people of Israel, hand in the customs that the kings of Israel had practiced.
15-16: They despised his statutes and his covenant that he made with their fathers and the warnings that he gave them. They went after false idols sand became false, and they followed the nations that were around them, concerning whom the LORD had commanded them that they should not do like them. And they abandoned all the commandments of the LORD their God, and made for themselves metal images of two calves; and they made an Asherah and worshiped all the host of heaven and served Baal.
21-23: When he had torn Israel from the house of David, they made Jeroboam the son of Nebat king. And Jeroboam drove Israel from following the LORD hand made them commit great sin. The people of Israel walked in all the sins that Jeroboam did. They did not depart from them, until the LORD removed Israel out of his sight, as he had spoken by all his servants the prophets. So Israel was exiled from their own land to Assyria until this day.
What a legacy. After so much promise, 200 years later, Jeroboam is the one who is blamed as the cause of the entire nation's destruction.
How does someone start with so much promise yet end in disaster? What Happened? The Answer: Jeroboam blew up like a rocket exploding on a launch pad (Watch video).
Here are 3 Lessons from Jeroboam. (Read 1 Kings 12:26-33)
1. Jeroboam Relied On His Own Wisdom
The Israelites were given very specific instructions on worship. They were to go to Jerusalem (Southern Kingdom of Judah) three times a year & offer sacrifices. Jeroboam was worried they would give their allegiance to their king, Rehoboam, and kill Jeroboam — So (vs. 26) "Jeroboam said in his heart — Thought to himself,"  Jeroboam devised a plan for worship "from his own heart." No prayer, no outside consultation by the prophet Ahijah. Nope, just Jeroboam and the thoughts of his own heart. This is dangerous.
This reminds me of my old football coach. When I'd mess up, he'd often say, "Phillips, what are you doing?" My response: "Oh, well, I thought…" (SLAPS HELMET) "Phillips, no one is asking you to think!"
Now, I don't think the lesson here is to not think, but Jeroboam exploded on the launch pad because he thought too much of himself instead of inquiring on God.
He drifted from God's word to his own word. In Deuteronomy 17 there are detailed instructions for Kings, "When the King takes the throne, he is to write for himself on a scroll a copy of this law…It is to be with him, and he is to read it all the days of his life so that he may learn to revere the Lord his God and follow carefully all the words of this law…"
In addition, he foolishly failed to get wisdom from others. Proverbs 15:22 – "Plans fail for lack of counsel, but with many advisers they succeed."
Leaders, how many leadership mistakes do you make when your holy trinity is me, myself, and I? When you drift away from God's word and godly advice, you are headed for explosion.
2.When Jeroboam took his focus off God – He traded in faith for fear and was directed by the people and not by God.
(Read 1 Kings 12:27) – Notice how fears and insecurities spill out and paranoia sets in once Jeroboam makes himself the center, "They will give their allegiance to Rehoboam and will Kill Me!"  Jeroboam becomes fearful God might not come through on his promises, so Jeroboam takes matters into his own hands.
Consequently, Jeroboam is driven to do whatever it takes to please the people. The people become the controlling factor instead of God.
Here's an illustration from the Gospels. Even the bravest follower can become fearful of men.
Peter said to Jesus, "I will follow you, even if it means my own death!" He seemingly has no fear. Then in Matthew 26, all of his confidence quickly drains away in the
face of a servant girl. "Weren't you with Jesus?" One small voice derails the great apostle. I wonder if one voice has captured your attention. The voice of a girlfriend, boyfriend, boss, spouse, parent, peer – like a snake that has slithered up a tree and whispered in your ear – can you really trust God, perhaps it would be better if you took matters into your own hands?
The Point: Jeroboam explodes on the launch pad because he trusted his heart over God's word & He feared the people over fearing God.
3. Jeroboam Made a Fundamental Shift in Worship
(Read 1 Kings 12:28-29) "You have gone up to Jerusalem long enough…It is too much for you." In other words, Jeroboam says, "There is no need to make the difficult journey to Jerusalem. I have set up two convenient places for you to worship and even provided a shinny golden experience for you to worship. Then in (vs. 33) Jeroboam creates his own feast.
I want you to see this enormous shift. Through the prophet Ahijah, God had promised to build Jeroboam an everlasting Kingdom, but he must follow after God. Instead, Jeroboam builds a nation which says. "We still want God but we want Him in a way that will be convenient for ourselves. Worship now centers around what is easiest and most convenient for the us." Can you imagine?
This shift in worship (God-centered to Man-centered) eventually brings down an entire Nation! What a Legacy.
The final point: Jeroboam's explosion on the launch pad doesn't just effect
himself or his family, it affects an entire nation, that's the power of leadership.
Questions
You will leave a legacy, especially if you are a father. If you had to written in one phrase on your tombstone, what would you want it to be? Why?
There were three main reasons Jeroboam exploded on the launch pad:
He relied on his own wisdom rather than God's Word or Godly
Advice
He traded faithfulness for fear. In Jeroboam's world people were BIG
& God was small so he was directed by the people rather than God.
He had a fundamental shift in Worship. Worship became man-centered
rather than God-centered. Worship had to be easy and convenient for him.
Talk about these three things and what you can learn from them.
Friends and Brothers,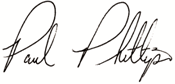 Paul Phillips
Pastor, Christ Community Church
www.ironleader.org
paul@cccwnc.com