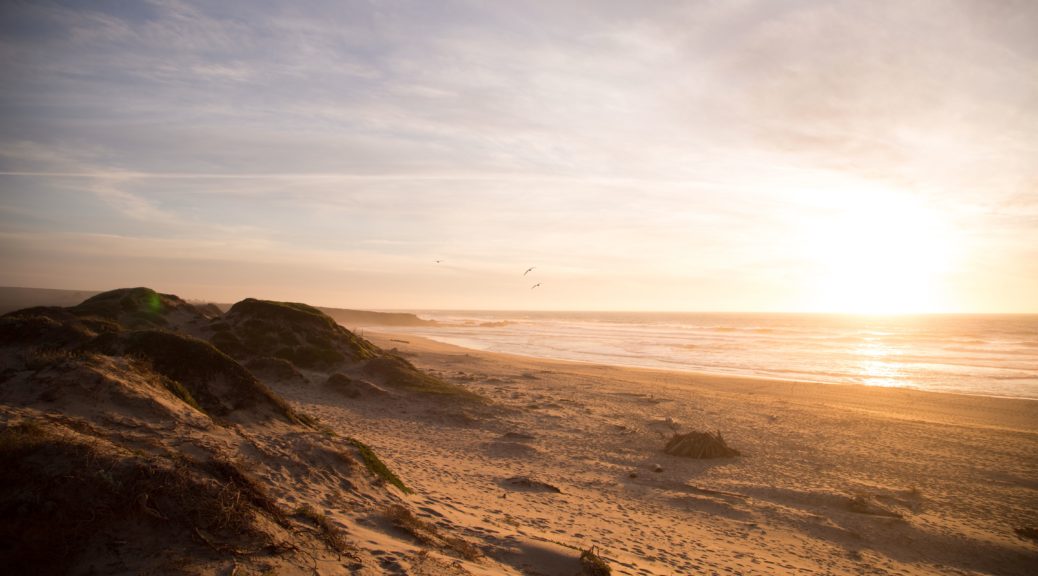 Leadership When Things Look Impossible – Leadership Lesson
Leadership When Things Look Impossible – Leadership Lesson
Several times it looks like it's "over" for the Iguana. The odds of survival seem impossible. In the book of Joshua, Gideon has to lead through what looks like impossible circumstances. Gideon wasn't perfect but his faith in God put him into the: "Faith Hall of Fame" – Hebrews 11: "By faith the people passed through the Red Sea as on dry land; but when the Egyptians tried to do so, they were drowned. By faith the walls of Jericho fell . . . And what more shall I say? I do not have time to tell about Gideon, Barak, Samson, Jephthah, Samuel, David and the prophets…"
Gideon had to learn by Faith, not by Strength
Background:
Joshua lead the Israelites into the Promised Land. When Joshua died, there was a vacuum in leadership. (Judges 2:11-12) "The people of Israel did what was evil in the sight of the Lord and served the Baals. They abandoned the Lord, the God of their fathers, who had brought them out of the land of Egypt. They went after other gods, from among the gods of the peoples who were around them, and bowed down to them. And they provoked the Lord to anger. They abandoned the Lord and served the Baals and the Ashtaroth." This is what happens when there is no one to lead people toward God.
"Everything rises and falls on leadership, everything."

John Maxwell
A pattern begins to develop in the book of Judges: The people rebel against
God. They suffer, they cry out, and God sends a Judge (Military Leader) to
rescue them.
Judges 6:1-10: For a period of 7 years the Midianites would invade during harvest season and swallow up all of Israel's resources. The Israelites were so afraid of the them that they lived in caves: (Read vs. 1-6a – Israel was brought very low).
This already looks like an impossible situation. (Just like the Iguana. Before anything happens, it looks like the odds are against him!) In reality, this is a great moment for God to be noticed! God is looking for leaders who will rise up and point people to Him in the midst of Oppression, Poverty & Fear.
3 Snapshots of Gideon learning to lead by Faith, not by Strength
1.  Judges 6:11-16.
Gideon doesn't start out looking like a strong candidate for leadership:
vs. 11 – Gideon is hiding
vs. 13 – Gideon blames God
vs. 15 – Gideon doesn't see himself as capable (He is the least – and least qualified)
Yet, the main person to focus on in these verses is not Gideon – but God! Romans 8:31 – "If God is for us, who can be against us?"
vs. 12 – When God is involved, he sees things that are so much bigger than we can see about ourselves. Gideon's self assessment might have been correct, but Gideon wasn't adding God into his equation.
vs. 16 – "I will be with you" – If that's true, that's all that matters. "Be strong and courageous," Why? "because the Lord your God is with you wherever you go!"
So the first part of leading by Faith and not by (personal) strength – is absolute trust God is in the equation.  Then, impossible circumstances can be faced.
Most biblical leadership doesn't come as a result of self-promotion. Those who tried to self-promote were told to get in the back of the line: to be servants. (The disciples – "How can we be first or great?")
Leadership so often comes as a disruption to our plans. You see this so often in the Bible. God t-bones someone to move and lead in a different direction than they had planned. For example, Gideon was just trying to feed his family and stay out of the Midianites' sight.
2. Judges 6:25-32
Let's remember, what was Gideon's ultimate assignment? His first assignment was this: to conquer the evil in his own house. 6:25-26a – "Pull down idols . . . and build on top an altar to the LORD"
This is so important as a leader. The biggest problem Gideon faced was not the Midianites, it was his own people! Recall Judges 2:11-12 – "The people of Israel did what was evil in the sight of the Lord and served the Baals . . .They abandoned the Lord"
Before you take on external enemies, please examine potential problems in your own soul. Our leadership is often limited because we can't lead ourselves!
Now this request by God looks like another impossible situation. The people would be happy to have Gideon expose and defeat the Midianites, but they weren't at all interested in having their own sin exposed and defeated! This is an enormous challenge in Self Leadership – you have to make changes that will make those closest to you uncomfortable.
Gideon clearly understands the risks (vs. 27). He was afraid, and for good reason! (vs. 30). Despite his fear, Gideon was faithful.
3. Judges 7:1-22
In chapter 6, Gideon wins the internal battle. Now is the time for the eternal battle against the Midianites. Gideon does what any military leader would do, he gathers an army: 32,000 men.
(Judges 7:2) "The Lord said to Gideon, "The people with
you are too many for me to give the Midianites into their hand, lest
Israel boast over me, saying, 'My own hand has saved me.'"
What a great verse! God is basically saying: "There is a problem here. 32,000 makes this situation look possible, so I need to reduce the umber to make the situation look impossible." Why? The answer is in the text. You will make the victory about yourself! Your salvation is not about you, so God eventually reduces the number of soldiers to 300 (<1% of the original amount.) Now it's impossible without God.
Instead of quitting, instead of complaining, Gideon faithfully trusts God and moves forward.
Questions
How do you respond when the situation looks impossible?
Is it possible that God wants you to begin a new leadership challenge by first examining the conditions of your own soul? What might need to be cut down in your life before you can move forward?
Is there a leadership opportunity in 2017? Something God is calling you to that you might be resisting because it seems impossible?
Friends and Brothers,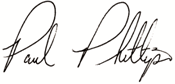 Paul Phillips
Pastor, Christ Community Church
www.ironleader.org
paul@cccwnc.com