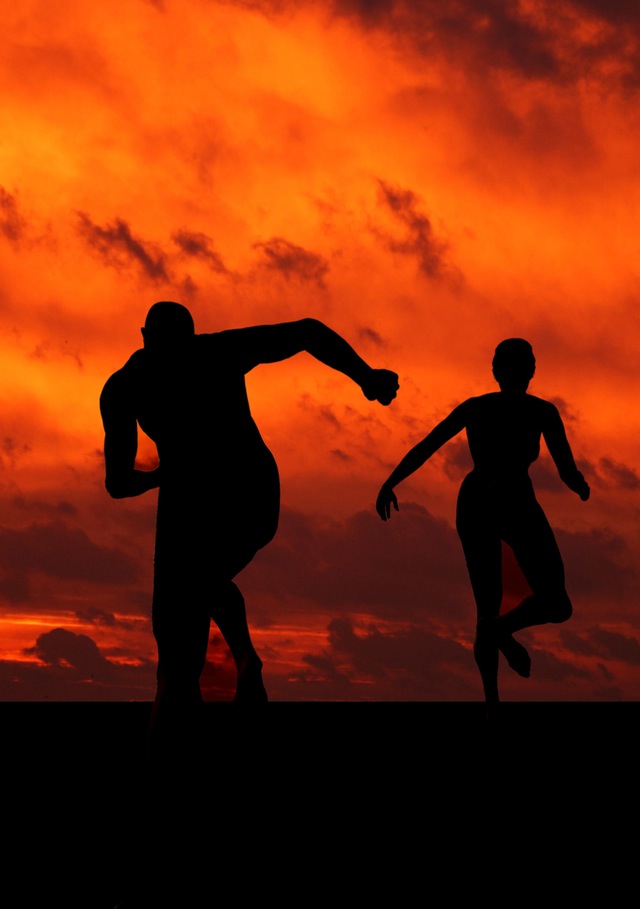 "Long Haul Leadership – Getting to the Finish Line" – Leadership Lesson
"Long Haul Leadership – Getting to the Finish Line" – Leadership Lesson
In 1968 the country of Tanzania selected John Stephen Akhwari to represent them in the Mexico City Olympics. During the race Akhwari stumbled and fell, severely injuring his knee and ankle. Long after the winner had crossed the finish line and with only a few thousand spectators left in the stadium a police siren went off alerting everyone that one final competitor was entering the stadium – it was Akhwari. After he finished the race a reported asked him: "Why did you continue the race after you were so badly injured?"
Akhwari: "My country did not send me 5000 miles to start the race, they sent me 5000 miles to finish the race."
My Question today is this: "How good are you at finishing?" Most of you can't even answer that question because you are so young and just now starting…..yet you have had some opportunity to start a project, job, school…..and learned something about finishing.
Starting is so, so, so much easier than finishing. I've have many more stories to tell you about projects I started than stories about projects I finished.
Read Numbers 33: 1-49. Moses was a Finisher! He brought them out of Egypt and delivered the people to the Jordan River – on the edge of the promised land. These 50 verses represent 40 years of traveling from one place to another with a million people.
Imagine for a moment being enlisted by God for this task: It's a task that will require your best effort for 40 years – you will be leading some of the most difficult, demanding people who will constantly challenge your leadership style and decision making. Along with the difficult people, the terrain in which you lead will be most inhospitable. The assignment will be so spiritually, physically and emotionally difficult that near the end of the 40 years you are going to have an "I've had It" moment which will cost you crossing the finish line with them – you will only deliver them to the finish line….not cross it.
Yet – Moses is such a great example of Perseverance! He was sent by God not to just start a race but to finish it…….and that's what he did.
"If you were searching for leaders to change the world, what qualities would you look for? Courage and intelligence would certainly be prime candidates. Charisma might make the list. Yet, as important as these characteristics may be, I would rank two others ahead of them, the two qualities I'm thinking of are: Humility and Pain Tolerance."

Patrick Lencioni, Leadership Writer

---

Now the man Moses was very humble, more than all people who were on the face of the earth.

Numbers 12:3

---

True humility is not thinking less of yourself; it is thinking of yourself less."

Definition of Humility: C.S. Lewis
Moses had very high level of Pain Tolerance & Humility. The Apostle Paul also had a very difficult leadership task. He talks about finishing well in 1 Corinthians 9:24-27
Do you not know that in a race all the runners run, but only one receives the prize? So run that you may obtain it. Every athlete exercises self-control in all things. They do it to receive a perishable wreath, but we an imperishable. So I do not run aimlessly; I do not box as one beating the air. But I discipline my body and keep it under control, lest after preaching to others I myself should be disqualified.

1 Corinthians 9:24-27
4 "D's" to Finishing Well
Determination:

 "Run in such a way as to get the prize."
As a Christian Leader: Do you have your eyes on the real prize which is not anything in this world – Education, Power or Position, Financial Success or Physical Success……..the real prize is Glorifying God in your life as you race toward Heaven….or Heaven races toward you?
Is there is a Determination to get that prize? Is it a controlling feature of your life and your habits?
2. Discipline: "Goes into strict training"
"You can map out a fight plan or a life plan, but when the action starts, it may not go the way you planned, and you're down to your reflexes – that means your preparation. That's where your roadwork shows. If you cheated on that in the dark of the morning, well, you're going to get found out now, under the bright lights of the ring."

Joe Frazier
Discipline is what you do in the dark hours of the morning – when no one else is watching. What are your Spiritual Disciplines?
3. Direction: "I do not run like a man running aimlessly"
You know where you are going and you stay on track. I wonder – how many of you have a definite Direction – You have a vision for your life? Sure life can throw curve balls but in general you have a vision for you as a leader, businessman, churchman, family man, or do you run aimlessly hoping to arrive somewhere worthwhile?
4. Denial:  "I beat my body and make it my slave"
Have you learned how to say "NO" to your physical and emotional appetites?
James 1:14- "Each person is tempted when he is dragged off and enticed by the bait of his own desire." Please Notice: You aren't dragged off by the temptation……..NO, you are dragged off by your own desire.
Desire: Epi-thumea – Root – Epi
Example -Epicenter of an earthquake is the very middle – Normal desires have become the center of your life. So the sin that James is talking about isn't wanting bad things but wanting things too badly. In other words: You feel like you can't say "NO" — Normal desires become the consuming center of our lives.
Hunger is a normal desire – Eating is normal – Gluttony is a sin
Intimacy is a normal desire – Sex is normal – Adultery is a sin
Fatigue is a normal desire – Sleep is normal – Laziness is a sin
Sorry for another track video (and the cheesy Rocky music), but about 75 yards out, all 4 of these "D's" kicked in for Steve Jones.
Questions for Reflection
Self-Assessment of how you are as a "Finisher"
Of the 4 D's – Determination, Discipline, Direction, Denial: Which is a strength, which is a weakness?
What's the most challenging or difficult aspect of Glorifying God in your : Business – Family?
---
Friends and Brothers,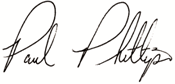 Paul Phillips
Pastor, Christ Community Church
paul@cccwnc.com