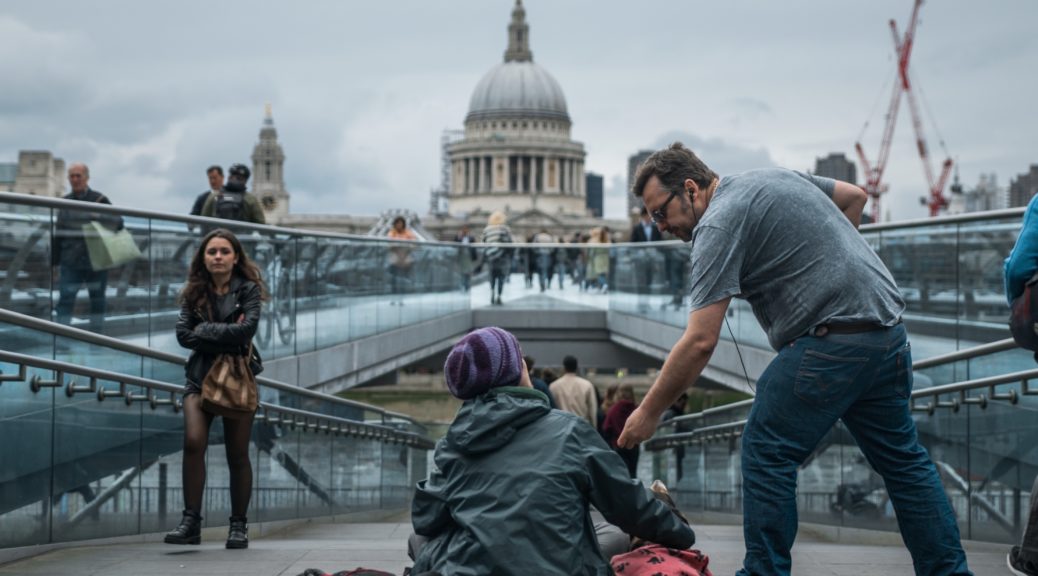 Nehemiah Part 12: Nehemiah's Generosity – Spence Hackney
Nehemiah Part 12: Nehemiah's Generosity – Spence Hackney
Spence Hackney did a great job once again. He taught us about Nehemiah's generosity. View Spence's lesson from last year: Daniel: Who's On Top?
---
Paul told me I could talk about whatever I wanted to. I didn't have to talk about Nehemiah, but this next passage was something I just couldn't get away from.
The worlds view of leadership, and a view I fell into in the past if I wasn't careful, is to lead for the sake of your own gain. I sounded like the seagulls screaming "mine, mine" in Finding Nemo. Nehemiah had similar struggle to me.
Nehemiah 5:10

Moreover, I and my brothers and my servants are lending them money and grain. Let us abandon this exacting of interest.
We see this in 5:10, where Nehemiah was lending to the people and charging interest. Nehemiah was guilty of this and he admits it. This is the first step, admitting you have a problem!
Generosity in Nehemiah 5:14-19
14 Moreover, from the time that I was appointed to be their governor in the land of Judah, from the twentieth year to the thirty-second year of Artaxerxes the king, twelve years, neither I nor my brothers ate the food allowance of the governor. 15 The former governors who were before me laid heavy burdens on the people and took from them for their daily ration forty shekels of silver. Even their servants lorded it over the people. But I did not do so, because of the fear of God. 16 I also persevered in the work on this wall, and we acquired no land, and all my servants were gathered there for the work. 17 Moreover, there were at my table 150 men, Jews and officials, besides those who came to us from the nations that were around us. 18 Now what was prepared at my expense for each day was one ox and six choice sheep and birds, and every ten days all kinds of wine in abundance. Yet for all this I did not demand the food allowance of the governor, because the service was too heavy on this people. 19 Remember for my good, O my God, all that I have done for this people.
In this passage, we see that Nehemiah highly values people and relationships.
Everything Nehemiah highlights here is about making the people of Jerusalem's lives better. This is the whole reason he went to Jerusalem in the first place.
Relationship is the currency of heaven. We're saved by a relationship. God is in relationship with himself in the Trinity. The key to generosity is to place these relationships with people at the top of the priority list. This is their proper position.
We need relationships.  If we aren't in these we will become selfish. Period.
Proverbs 18:1-2 "Whoever isolates himself seeks his own desire. A fool takes no pleasure in understanding."  
As nehemiah connected personally with the people of Jerusalem he began to see their hardship and his heart broke for them.
We also see that Nehemiah lowly values position and possessions.
First off….stuff is not bad.  Money is not bad. It's not a bad things to have a nice house or car. There is no reason for guilt associated with this if your heart is where is should be. Solomon was a wealthy man precisely because his heart was ordered correctly. 
Things we own should be at the bottom of the list. This is exactly opposite from what the world teaches today. It lies to us and says that this stuff will make us happy. This is just a simple lie from the devil.
Possessions are not bad in themselves. They have a place. They are needed for life, but the Lord promises that we'll have enough if we get our priorities right and elevate our relationship with him and his children.  
Matthew 6:25-33:"Therefore I tell you, do not be anxious about your life, what you will eat or what you will drink, nor about your body, what you will put on. Is not life more than food, and the body more than clothing? 26 Look at the birds of the air: they neither sow nor reap nor gather into barns, and yet your heavenly Father feeds them. Are you not of more value than they? 27 And which of you by being anxious can add a single hour to his span of life?[a] 28 And why are you anxious about clothing? Consider the lilies of the field, how they grow: they neither toil nor spin, 29 yet I tell you, even Solomon in all his glory was not arrayed like one of these. 30 But if God so clothes the grass of the field, which today is alive and tomorrow is thrown into the oven, will he not much more clothe you, O you of little faith? 31 Therefore do not be anxious, saying, 'What shall we eat?' or 'What shall we drink?' or 'What shall we wear?' 32 For the Gentiles seek after all these things, and your heavenly Father knows that you need them all. 33 But seek first the kingdom of God and his righteousness, and all these things will be added to you.
For some people, the problem isn't possessions as much as it is position. This is the guy who needs to be seen as in charge, together or cool.  
Generosity Requires an Initial Sacrifice
You're generally going to have to give up something personally. Nehemiah had to give up the opportunity to build lasting wealth by owning land. He had to give up immediate wealth by feeding hundreds of the people and not excising the tribute that he was due.
But it Does Produce Rewards Now (Primarily Happiness)
I read Randy Alcorn's book, Happiness. In it, he offers some great insight on what the Bible means when it says "blessed."
Acts 20:35 ESV – 35 In all things I have shown you that by working hard in this way we must help the weak and remember the words of the Lord Jesus, how he himself said, 'It is more blessed to give than to receive.'"

Luke 14:13-14 ESV – 13 But when you give a feast, invite the poor, the crippled, the lame, the blind, 14 and you will be blessed, because they cannot repay you. For you will be repaid at the resurrection of the just."
The greek word for blessed is Makarios, which really boils down to the meaning, "happy". Look at these different commentators writing on the word:
"pertaining to being happy," Louw & Nida

"fortunate, happy," BDAG (Bauer/Danker)

"happy, blessed." Exegetical Dictionary of NT

"The term makarios itself means . . . 'happy' and therefore designates 'God as containing all happiness in Himself and bestowing it on men.'"  G. W. Knight

"The term 'blessed' indicates . . . supreme happiness."  Jamieson, Fausset and Brown
When the King James Version translators rendered Asher (the Hebrew) and Makarios as "blessed," their audiences recognized it to mean happy.
 No modern Bible translation would render asher (or makarios) as "blessed" if not for the long history of translations doing so.

Asher and Makarios mean to be truly happy as a result of God's favor and blessing.

-Randy Alcron
Generosity Also Provides Eternal Rewards
Matthew 6:19-20 19 "Do not store up for yourselves treasures on earth, where moths and vermin destroy, and where thieves break in and steal. 20 But store up for yourselves treasures in heaven, where moths and vermin do not destroy, and where thieves do not break in and steal. 21 For where your treasure is, there your heart will be also.
Generosity Isn't Just About Money
It's about time, talent, and treasure. It's about being generous with yourself. Nehemiah was generous with his Time, Talent and Treasure.
For time, I had to trade in more work hours for spending time with my wife on her birthday. Trade in fishing for building a hovercraft with the boys in the garage.
For talent, what if we all spent time guiding young men who are writing business plans and trying to make decisions about new jobs.
For treasure, pay your staff a fair wage and work out a structure to share the increase God brings to your company with them.
What Does This Have to do With Leadership?
People don't want to follow selfish people.
Think about the greatest leaders of all time. My personal favorites are MLK, Abraham Lincoln, and Bill Gates. MLK said, Life's most persistent and urgent question is, 'What are you doing for others?'
Like anybody, I would like to live a long life. Longevity has its place. But I'm not concerned about that now. I just want to do God's will. And He's allowed me to go up to the mountain. And I've looked over. And I've seen the Promised Land. I may not get there with you. But I want you to know tonight, that we, as a people, will get to the promised land!

Martin Luther King Jr.
Lincoln's new biography is titled "A just and generous nation: Abraham Lincoln and the Fight for American Opportunity."
Bill Gates was considered the richest person on the planet from 1995 through 2009. Now he holds the distinction of the worlds most generous person from his financial giving.
Great leadership is getting people to want what you want, not do what you say.
 If you are generous to those you lead, they will naturally follow.
You can have everything in life you want, if you will just help other people get what they want. – Zig Ziglar
Questions
Do you value the welfare of the people you lead more than your own gain?  Do they know it? Are the confident in it?

What's the one thing you'd have the hardest time giving up or giving away? Why?

Have you experienced happiness in generosity? How?

What leader have you most enjoyed following? Were they generous to you?

Do the ones you lead want what you want, or do what you say?
– Spence Hackney
---
Friends and Brothers,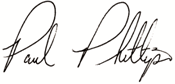 Paul Phillips
Pastor, Christ Community Church
www.ironleader.org
paul@cccwnc.com