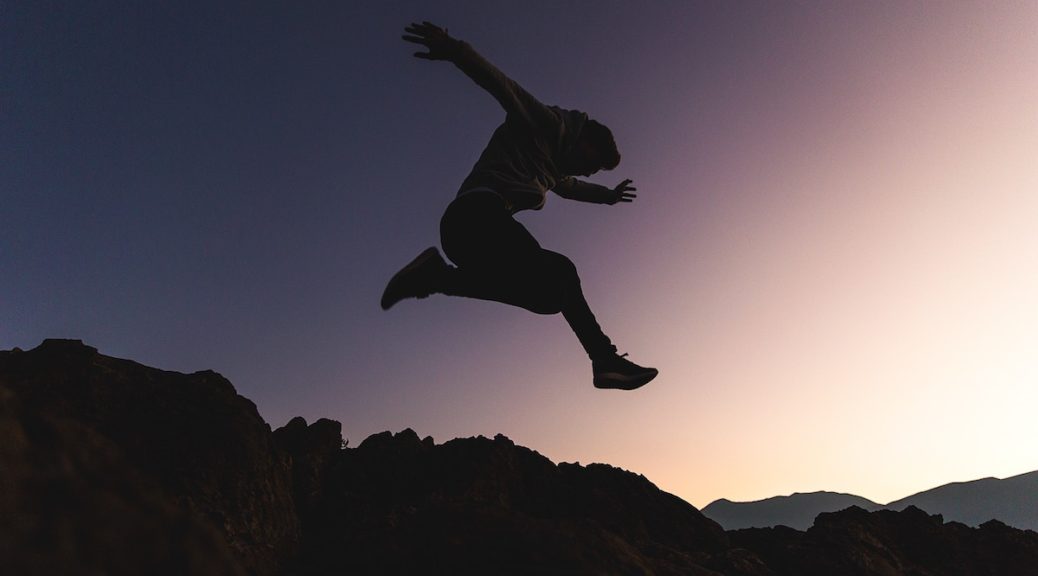 Nehemiah Part 15 – A Leverage and a Leap of Faith
Nehemiah Part 15 – A Leverage and a Leap of Faith
Audio Recording from 5/18/18
---
I want to close our year with Nehemiah by thinking about two things:
How do you leverage yourself for the benefit of others, especially those who are in trouble or need

? Another way to say it is: 

What troubled or needy situation might you insert yourself into to cause a change?
This leveraging of yourself – How does it stretch your faith? If you truly insert yourself into a problem area (not just talk about a problem, but actually enter into it), at some point,

 

it will require courage. This courage manifests itself  into "a leap of faith". A step forward which says, "I am totally committed!".
Leverage Yourself
Before we look at Nehemiah, I want us to notice the biblical pattern of leaders who leverage themselves to the benefit of others.
Moses
Such a clear example. God was looking for someone who had both the leadership skills to lead an entire nation and the skill to survive for long periods of time in the desert. Who could that person be? Yep, Moses. Moses spent his first 40 years in Pharaoh's kingdom being groomed for leadership. This was followed by second 40 years of living as a shepherd in the desert.  At the right time, God called Moses to leverage his leadership skills to answer a 400 year old prayer of the Hebrews to save them from slavery. What a courageous step forward when he went back to confront Pharaoh.
Queen Esther
A cruel and hateful man named Haman planted in the mind of the King a plan to exterminate all Jews.  It was a desperate situation which was known by the Jewish Leader (Mordecai), yet Mordecai didn't have any leverage with the king. Mordecai needed someone who felt the urgency of the situation (a Jew) and had enough leverage with the King to help him change his mind. So Mordecai seeks out Queen Esther, a Jew married to the King!
We are familiar with Mordecai's famous exhortation to Esther. 
Esther 4:14 –"If you remain silent at this time, (If you don't leverage your position) relief and deliverance for the Jews will arise from another place, but you and your father's family will perish. And who knows but that you have come to royal position for such a time as this?"
This is so powerful!
Jesus
The ultimate example of leveraging leadership position for the salvation of those in desperate trouble.

Philippians 2:6-8 – (Jesus), though he was in the form of God, did not count equality with God a thing to be grasped, 7 but emptied himself, by taking the form of a servant, being born in the likeness of men. 8 And being found in human form, he humbled himself by becoming obedient to the point of death, even death on a cross.
The God/Man, uniquely capable of being man's representative and a satisfactory substitute for God's Justice and Holiness.
This brings us back to the first question: How do you leverage yourself for the benefit of others – especially those who are in trouble or in need?  What troubled or needy situation should you insert yourself into to cause a change?
Nehemiah
Nehemiah leverages his position and inserts himself into a problem so that he might help those in need.
Let's remember: Babylon invaded Israel, captured most of its wealth and educated people, and left the city and people in ruins. 70 years go by, the leadership in Babylon has changed, but the city of Jerusalem is still in trouble. Nehemiah, a Jewish exile, happens to have a close relationship with the King. (Recall Chapter 1) Nehemiah hears a report from his brother about the terrible conditions his people are living in. This breaks Nehemiah's heart, so he begins to pray and make a plan to leverage himself.
We have asked this question repeatedly over the year: What's broken in the world that breaks your heart? Answering this question helps you define where God might be calling you to insert yourself. It's not the same thing for everyone, but it is something for everyone!
Examples
I want to make sure you understand what I have in mind for you or me in terms of inserting yourself in a broken system. It might be a problem as visible as a wall around a city, but it could also be something much less visible, yet with equal importance and a tremendous cascading effect. Here are two examples from people I've met.
(Male) – All the prominent men in my family tree were alcoholics, which had a devastating effect on our families. I will be the first one to break that chain in generations.
(Female) – All the women in my family have gotten a divorce or lived with men but never married. I will be the first one to stay married in generations.
Can you see how this will have a tremendous cascading effect? You might be preparing healthy soil in your family that future generations will grow out of and accomplish things much more visible, but not more significant!
Step Forward
Nehemiah sees the problem and steps forward, actually several times, which takes a tremendous amount of courage.
Nehemiah 2:1-5 – Nehemiah risked his position, his current way of life, and even his own life to approach the King.
Nehemiah 2:16-28 – Think of how easy it might have been for Nehemiah to inspect the wall and the people and think: "I should turn around. Maybe these people don't want to rebuild the wall." Yet this little speech preserved for us in these 2 verses is a mighty step of courage!
Nehemiah 3 – Nehemiah builds people while he is building the wall. This is so important.  You remember Nehemiah assigns a part of the wall project to the people who live or work in that section of the city. This is brilliant leadership.
An old African proverb says, "If you want to go fast, go alone. If you want to go far, go together." Nehemiah completed the wall in 52 days, but he was trying to rebuild the soul and identity of the city and the people. He knew they would need to "go together" as a team. 
It takes courage to let other people be a part of your dream.
In Chapters 4, 5, and 6, from beginning to end, Nehemiah faced opposition. In Nehemiah 4:14 – he has to look his team in the face and say, "Don't be afraid of opposition….keep working: For the Lord and for your family!"   Nehemiah speaks hope into his world….in the face of great opposition. This takes great belief in God and great courage!
Having leverage, inserting yourself, and having courage. That is a big part of what it takes to be an effective leader.
---
Questions:
1. How do you leverage yourself for the benefit of others – especially those who are in trouble or in need? (or) What troubled or needy situation do you (should you) insert yourself into to cause a change?
2. Does the insertion of yourself stretch your faith? How?
3. Where do you need courage right now to step forward? To risk your position – To cast a vision – To build a team – To face opposition?
4. What has been the most helpful thing for you in our examination of Nehemiah's leadership?
---
We'll have new leadership lessons in the Fall of 2018. Want more Iron Leadership during the summer? Be sure to subscribe to our podcast and check our website for more posts and resources.
---
Friends and Brothers,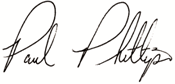 Paul Phillips
Pastor, Christ Community Church
www.ironleader.org
paul@cccwnc.com