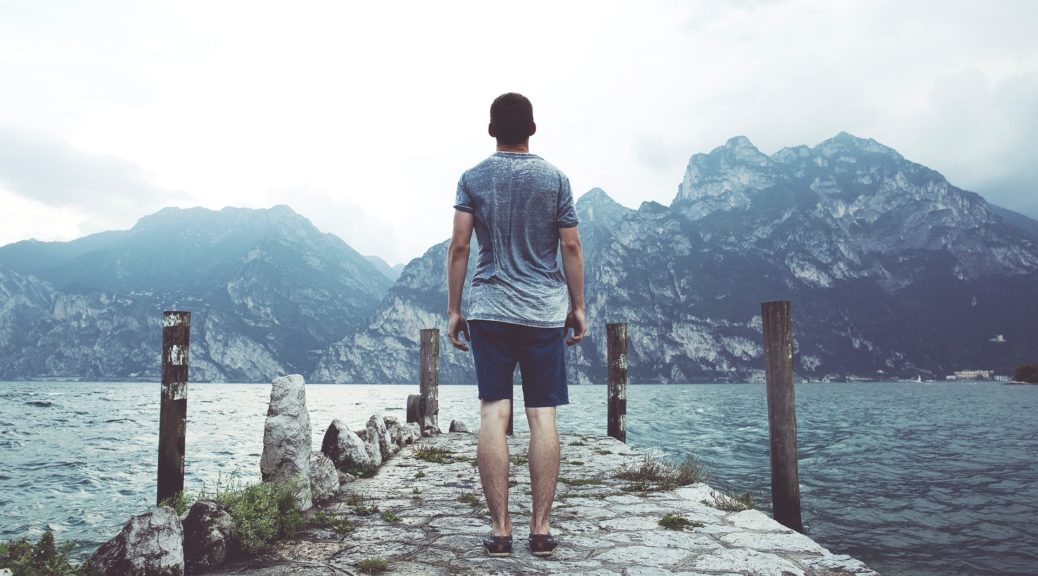 Nehemiah Part 4: Courage
Nehemiah Part 4: Courage
So far this year we've been talking about vision.
This morning I want to talk about one more thing it takes to move forward in your Vision: Courage. – Even after you have done all the pounding needed on clarifying your vision – there will come a moment when what you need most is Courage:  Courage to walk toward a difficult or impossible looking situation; Courage to take a risk.
Every significant vision the Lord births in you is going to put your courage to the test.
Let me say this another way, especially for younger leaders: There is no path with God which is void of Risk, or void of a head-on collisions with fear!
One of the greatest leaders in the Bible is Joshua. He is a 5 star military general.  Joshua follows a great leader Moses – and at Joshua's commissioning ceremony this is what Moses says to him: "Be strong & courageous. You shall bring the people of Israel into the land." 
After Moses passed away and just before Joshua enters the land, the Lord shows up and says to Joshua personally (three times in four verses) "I will never leave you, don't be afraid but be strong & courageous."  – Even Joshua dealt with fear and discouragement. He needed a divine push to go from 40 years in the desert into the Promised Land.
Every significant vision the Lord births in you is going to put your courage to the test.
Unfortunately, many of these God-designed Visions are silently aborted.  The risks seem too great. God, give that to someone else!
Nehemiah's Courage
Let's examine this moment of courage for Nehemiah (Chapter 2)
It's been 4 months of prayer and planning for Nehemiah. He's been looking for an opportunity to get involved in helping his disgraced people back in Jerusalem. Finally, that moment arrives:
Nehemiah 2:1 – "I had not been sad in the presence of the king before." Why? Because it was illegal. In those days, no one who worked for the king could come into his presence while sad. Nehemiah risked being throw out!
Nehemiah 2:2 – "The King notices and asks Nehemiah, "What's wrong…I see this sadness of heart?"  Nehemiah's thought, "Then I was very much afraid!" — Nehemiah is VIBRATING with FEAR Why? Because this could be explosive. He is risking everything on how he responds.
This is the Abort or Launch moment. Nehemiah can back out now and no one will know. He can silently abort God's vision.  This happens all the time.
Nehemiah 2:3 – Here's a huge step. Nehemiah spills out the pain in his heart.
I want to suggest (I can't be certain) that Nehemiah couldn't have done this 4 months ago. I believe it took 4 months of Prayer, Fasting, and Journaling to clarify his pain and get a vision of how he should act.
This is similar to David in 1 Samuel 17:
Saul replied, "You are not able to go out against this Philistine and fight him; you are only a boy, and he has been a fighting man from his youth." David replied: "Your servant has been keeping his father's sheep. When a lion or a bear came and carried off a sheep from the flock, I went after it, struck it and rescued the sheep from its mouth. When it turned on me, I seized it by its hair, struck it and killed it. Your servant has killed both the lion and the bear; this Philistine will be like one of them….The Lord who delivered me from the paw of the lion and the paw of the bear will deliver me from the hand of this Philistine."
Courage is a muscle which you can build over time. God had built Nehemiah's courage muscle so that he was able to step forward when his moment arrived.   
I love the NIV here: "I was very much afraid…BUT…" — But my faith was bigger than my fear. I got to the point that my faith was bigger than my fear. This is a muscle you can build over time, but you have to respond to the small steps God is directing you and not abort the vision because of fear!
Nehemiah 2:4 is a huge question, "What are you requesting?" Again, this is not a question Nehemiah could have answered 4 months ago, but now he is ready and willing to risk. Nehemiah takes a risk by asking for 3 things he asked for in rapid succession:
I need Freedom

– King, I going to need some time off working for you so I can go help someone else.

I need your Favor

– I need travel documents with your signature which will allow me to travel safely between here and Jerusalem 

I need part of your Fortune

– I need several loads of lumber from your lumber yard so I can rebuild the wall and build a house I plan to live in.
I am wondering what the others in the King's presence must have thought. Nehemiah has been smoking something….He's not even supposed to be sad and now he is asking the King for all this…he's going to prison for sure!
This is a vision Nehemiah is willing to put everything on the line… incredible Courage! Nehemiah risks his job, Nehemiah risks his influence with the king, Nehemiah risks his life…..The King could have easily had Nehemiah imprisoned….
(vs. 8) – One more important detail we don't want to read past too quickly. "And the king granted me what I asked, for…"
For what?
For, I was courageous and brave?

For, I had a great plan?

For, I am smart?

For, I took the Dale Carnegie course on how to Win Friend and Influence People – so I was successful?
No, "For, the good hand of my God was upon me."
Nehemiah wasn't just courageous. He also knew where the credit belonged; To God alone!  This is the kind of character God is looking for to fulfill His visions.
God's favor flows toward those whose faith is bigger than their fear and who will give God the Glory when God responds.
Questions
:
1.  How do you react when you are vibrating with fear?  What are the risks you are most afraid to take: Failure, Reputation, Finances, Safety?
2.  Have you ever silently aborted something you felt like God was asking you to do?  Why?
3.  How would you recommend someone exercising their "courage muscle?"  How does your faith become greater than your fear?
4.  Do you have the habit of taking the glory for success or giving God the glory? How does that look in your life?
---
Friends and Brothers,
Paul Phillips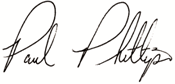 Pastor, Christ Community Church
www.ironleader.org
paul@cccwnc.com