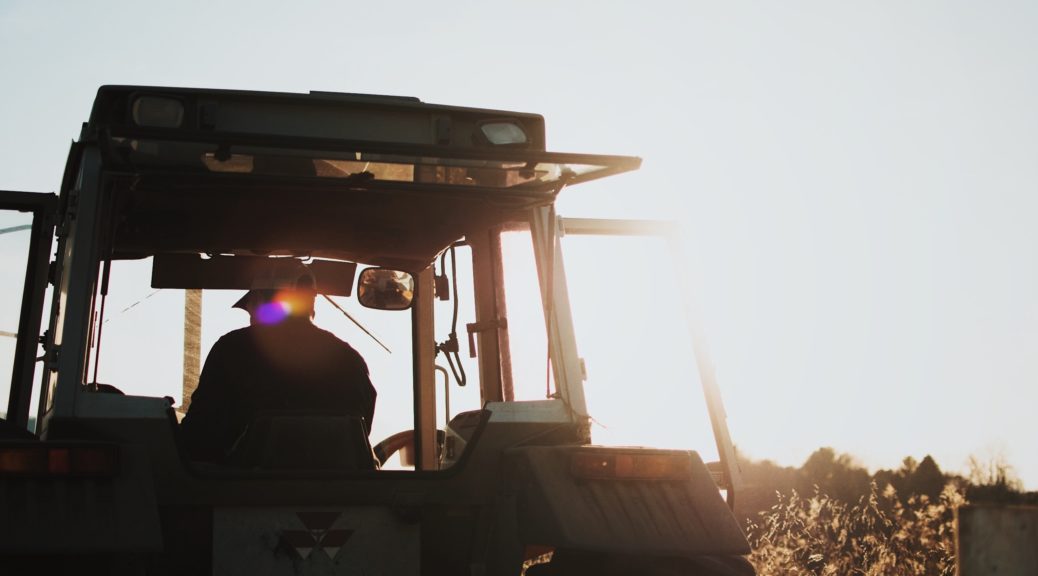 Nehemiah Part 6: Your Work Matters to God
Nehemiah Part 6: Your Work Matters to God
Continuing from where we left off last week, there are three common wrong or incomplete views of work.
1. Secular View
The primary purpose of work is self-fulfillment. Success in your life means success at your work.
Weaknesses:
The promises of fulfillment are fleeting – mirage. Self-fulfillment, 

like a new car, eventually loses its shine.

Work becomes an Idol. Work defines your entire being and worth.
2. Two Storied View: Secular vs. Sacred
The Two-Storied View distinguishes between Secular and Sacred work. Work that "matters to God" and has eternal value & work that "doesn't really matter" and has little value.
Weaknesses
This view disconnects the soul & the body. The soul is the most important and work is diminished.

This view creates two classes of workers. There is a hierarchy of "spiritually elite" professions.
I had a discussion with a friend last week and he said, "We are on the Titanic and its sinking. All that matters is getting souls saved. Church doesn't need to be concerned about work. If I want to learn about work I can go somewhere else.
3. Work as a Pulpit
This view sees the purpose for Christian participation in work primarily to set-up opportunities for evangelism. Work is a bridge or platform for the Gospel.
Weaknesses
Work is more than a bridge or platform.

   

You reduce your work to a soapbox.
We need to understand God's view of work. The truth is, your work matters to God. No matter what it is.
God is a Worker
The very first thing you find God doing in the Bible is work!
Genesis 1:31-2:3 – "And God saw everything that he had made, and behold, it was very good. Thus the heavens and the earth were finished, and all the host of them. And on the seventh day God finished his work that he had done, and he rested on the seventh day from all his work that he had done.  So God blessed the seventh day and made it holy, because on it God rested from all his work that he had done in creation."
Work is Not Beneath God
A commentator once said, "It is not by accident that God shows up in the old testament as a Gardener and in the New Testament as a Carpenter."
Work is Not a Result of the Fall
It's not like we were created to lounge around in the garden but Adam blew it and now we all have to work. Work is part of God's good creation. In heaven we will not sit around on clouds but we will work. Work is good and is as much of a basic human need as food, friendship & prayer.
When Jesus came to earth he said he came to work. John 4:34 –  Jesus said, "My food is to do the will of him who sent me & to finish his work."
 Work is Not a Curse
Work is not a 4 letter word. Work is not a barrier which prevents you from doing the really meaningful things in life. Work is not designed to be the meaning of your life (which is idolatry) but it is designed to bring meaning to your life.   I wonder how many of us think or have thought: "I work, I grind it out 40-50 hours a week but what's really meaningful in my life is____"
Work Was Designed for Joy
Genesis 1:31 – And God saw everything that he had made, and behold, it was very good.
Like a master craftsman, when God completes His work of creation he steps back and enjoys the work of His hands. God finds pleasure and satisfaction in His work. God creates things that are beautiful, just for Joy. Beauty is valuable. Not all work has to be useful. Beauty has it's own kind of value.
You see, God is a worker and we are made in His image. So when we work, we are exercising God like characteristics….that alone gives work dignity.
Work doesn't need to be coupled with evangelism to have value.
God created people as workers
We are God's co-workers. We are made in his image which, includes work.
The First Partnership
Genesis 1:27-28 – "God created man in his own image, in the image of God he created him;  male and female he created them. 28 And God blessed them. And God said to them, "Be fruitful and multiply and fill the earth and subdue it and have dominion over the fish of the sea and over the birds of the heavens and over every living thing that moves on the earth."
Genesis 2:8 & 15 – "The Lord God planted a garden toward the east, in Eden; and there He placed the man whom He had formed….The Lord God took the man and put him into the garden of Eden to cultivate it and keep it."
Think about how partnerships with great people, firms, and companies make you feel. They tend to raise your personal stature. Men do this all the time. They tell other men who they are connected to. It gives stature, legitimacy, or value to your work. When I worked for the Atlanta Braves, when Ted Turner walked in, we suddnely began to work harder and look busier. Now, consider you are in partnership with God! That gives your life and work incredible value.
God doesn't need us in order to accomplish his work, but he chooses us to participate in accomplishing his plans.
Ps 8:4-6 – "What is man that you are mindful of him, the son of man that you care for him?  You made him a little lower than the heavenly beings and crowned him with glory and honor. You made him to rule over the works of your hands; you put everything under his feet."
Work: The Cultural Mandate
The Cultural Mandate is "to be fruitful and multiply, to fill the whole earth, to subdue, and to rule over the earth…..all of it."  Notice that every living creature was given the assignment of reproduction, but only man was assigned a job; to subdue, to rule.
God designed our world with enormous resources and possibilities. Some latent, and some dorment. God gave man the assignment to continue discovering and continue God's work:
In Forming and Filling

For Procreation and Civilization

For taking Chaos and turning it into Culture
So in the Garden of Eden, God left work to be done. The Garden was not designed to be the end, but the beginning of human flourishing.
Your Work Matters: It Has Instrumental Value.
God uses your work is an instrument to meet His purposes.
Matt 22:37-39 – "'Love the Lord your God with all your heart and with all your soul & with all your mind.' This is the first & greatest commandment And the second is like it: 'Love your neighbor as yourself."
Your work has instrumental value in loving your neighbor.
Your Work is God's Instrument to Love Our Families
I Tim 5:8 –"If anyone does not provide for his relatives, and especially for his immediate family, he has denied the faith and is worse than an unbeliever."
Work is God's Instrument for Giving and Meeting the Needs of Others
Eph 4:28 – "He who has been stealing must steal no longer, but must work, doing something useful with his own hands, that he may have something to share with those in need."
God has a desire to meet human needs and he wants to meet some of those needs through us.
The following video link was played to close our Iron Leadership. It is only available through Right Now Media. If you have a membership, you can access the video here. 
Questions
:
1. Intrinsic Value: How does God being a worker affect your view of work? 
Do you see your work as a gift?
Do you see it as a partnership with God? How? 
Does God endorse every kind of work that man does?
2. Instrumental Value: How does God use the work of a truck driver, artist, jet pilots, or your own work as an instrument to love others and meet their needs?
 3. What's your biggest challenge in allowing your faith to flow into and inform your work?
---
Friends and Brothers,
Paul Phillips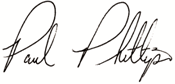 Pastor, Christ Community Church
www.ironleader.org
paul@cccwnc.com