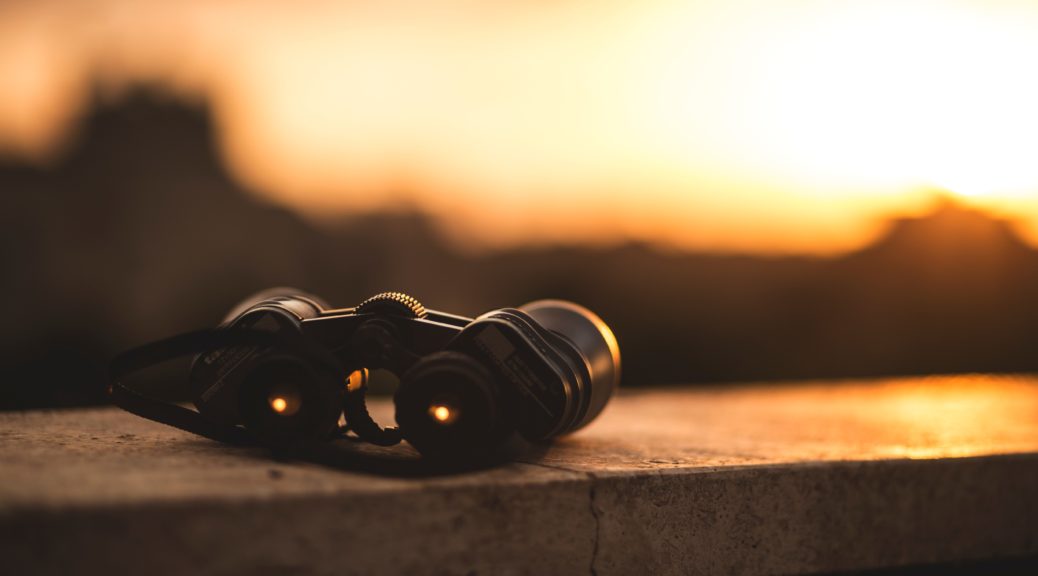 Nehemiah Part 7: Nehemiah Implements His Vision
Nehemiah Part 7: Nehemiah Implements His Vision
Audio Recording
This winter and spring we will examine how Nehemiah implements his Vision. In the process, we'll receive a Master's Degree in Leadership from him! We can draw three points from Nehemiah Chapter 2.
9 Then I came to the governors of the province Beyond the River and gave them the king's letters. Now the king had sent with me officers of the army and horsemen. 10 But when Sanballat the Horonite and Tobiah the Ammonite servant heard this, it displeased them greatly that someone had come to seek the welfare of the people of Israel.

11 So I went to Jerusalem and was there three days. 12 Then I arose in the night, I and a few men with me. And I told no one what my God had put into my heart to do for Jerusalem. There was no animal with me but the one on which I rode. 13 I went out by night by the Valley Gate to the Dragon Spring and to the Dung Gate, and I inspected the walls of Jerusalem that were broken down and its gates that had been destroyed by fire. 14 Then I went on to the Fountain Gate and to the King's Pool, but there was no room for the animal that was under me to pass. 15 Then I went up in the night by the valley and inspected the wall, and I turned back and entered by the Valley Gate, and so returned. 16 And the officials did not know where I had gone or what I was doing, and I had not yet told the Jews, the priests, the nobles, the officials, and the rest who were to do the work.

Nehemiah 2:9-16
1. Nehemiah Encounter's Conflict
We will talk a lot more about this as we move forward, but please notice: after all the divine favor Nehemiah has experienced with his conversation with the King, the very first thing he encounters is opposition.
I am wondering how many potential leaders, potential God given visions never make it past this point? Right at the beginning of the journey there is a threat, some push back, a loud voice of discouragement, and you quit.
What's your go to reaction to conflict?
What happens when someone, something coms toward you to disrupt your God given vision? Can you think of a time that a threat or real conflict caused you to shut down or abandon your vision? How do you react when the elephant charges toward you? (Watch Video)
On my first day in New Hanover High School as the area director of Young Life, a little sophomore girl asked me, "are you the new Young Life guy? I wish you hadn't come." This was just a 90lb teenage girl, but don't forget Peter after Jesus' arrest. a young girl asks, "Aren't you with Jesus?"
Just the threat of conflict and pain causes Peter to turn around. It's easier than you might think to be threatened and thrown off course.
I was talking to a young man who was thinking about a career change. We were talking about a particular kind of sales position that he had some interest in. One of his responses: "Yes, but it takes a big lift at the beginning to get going and if I don't succeed then I have wasted all that time trying." Do you hear the Charging Elephant? Before he even gets started, he is fearing this charge of the elephant and he might get derailed even before he starts. This happens all the time.
2. Nehemiah's Discipline to Care for His Own Soul (vs. 11)
Here is a verse you could very easily read right by. Nehemiah has just completed his 800 mile journey. What's the first thing Nehemiah does? He rests. Nehemiah is a very smart leader.
Leaders don't lead well on empty tanks. You probably have heard me use the acronym HALT (Hungry, Angry, Lonely, Tired) – you make poor decisions, use escapist habits, and react too quickly whenever you are those things.
Imagine that your energy was contained in a bucket. This involves your body, your mind, and your spirit. What kind of activities fill up your energy bucket? Good decisions fill up your bucket. Bad ones take energy away.
Who is responsible for filling up this Energy Bucket?
You are! You cannot entrust this task to anyone else. You are responsible for checking and re-filling your energy bucket.
Nehemiah knows everyone keys off the energy of the leader. Husbands: you are the thermostat in your home. Nehemiah knows this so he exercises the discipline to rest and replenish himself.
European missionaries serving in Africa a century ago hired local villagers as porters to help carry supplies to a distant station (imagine Mombasa to Lake Victoria). The porters went at a slower pace than the missionaries desired, so after the first two days, they pushed them to go faster. On day three of the trek, the group went twice as far as day two. Around the campfire that evening, the missionaries congratulated themselves for their leadership abilities. But on day four, the workers would not budge.
"What's wrong?" asked the missionary.
"We cannot go any further today," replied the villagers' spokesman. "Why not? Everyone appears well."
"Yes," said the African, "but we went so quickly yesterday that we must wait here for our souls to catch up with us."
Look at Jesus.
If you examine his life in the Gospels you see him constantly taking time to rest. Do you know what fills up your Energy Bucket? Do you know what actually replenishes your soul?
3. Nehemiah Defines Reality: (vs. 12-17)
Nehemiah is getting a good picture of reality. He calculated the cost. Maybe Nehemiah needed to make an adjustment to his previous plan. This is his first look at the condition of the people and walls.
28 For which of you, desiring to build a tower, does not first sit down and count the cost, whether he has enough to complete it? 29 Otherwise, when he has laid a foundation and is not able to finish, all who see it begin to mock him,

Luke 14:28-29
Ecclesiastes 7:8 says, "The end of a matter is better than its beginning, and patience is better than pride." In other words, it's much easier to begin a project than to bring one to the end. Pride starts many projects, but it takes patience to bring them to their end.
Defining Reality is one of the most important things you can do as a Leader. You are stating: "You are Here" — You see those maps in a Mall or Big City. Leaders say: "We are Here" – This is reality.
Defining Reality in 3 Ways
Defining Reality of Current Situation (This is the condition of our walls, our church, my business, my family)
Defining Reality for Me as a Leader: This is what I actually bring to the table as a leader. Not what I want to bring or wish I could bring or aspire to bring, but what I actually bring.Define
Defining Reality for Others: Oh So important if you are helping younger men. Help them really see themselves! If you are a young leader, ask people to help you see your real self. Not who you think you are but how other people see you.
Questions
:
What's your go to reaction to conflict….someone, something coming toward you to disrupt your God Given Vision? Can you think of a time that a threat or real conflict caused you to shut down or abandon your vision?
What's the level in your Energy Bucket today? Do you know what fills up your Energy Bucket? Do you know what actually replenishes your soul?
Defining Reality: Why is it so important? Is there some place or some way reality needs to be defined in your current situation? Are you better at starting projects or finishing them? Why?
---
Friends and Brothers,
Paul Phillips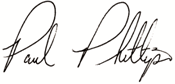 Pastor, Christ Community Church
www.ironleader.org
paul@cccwnc.com