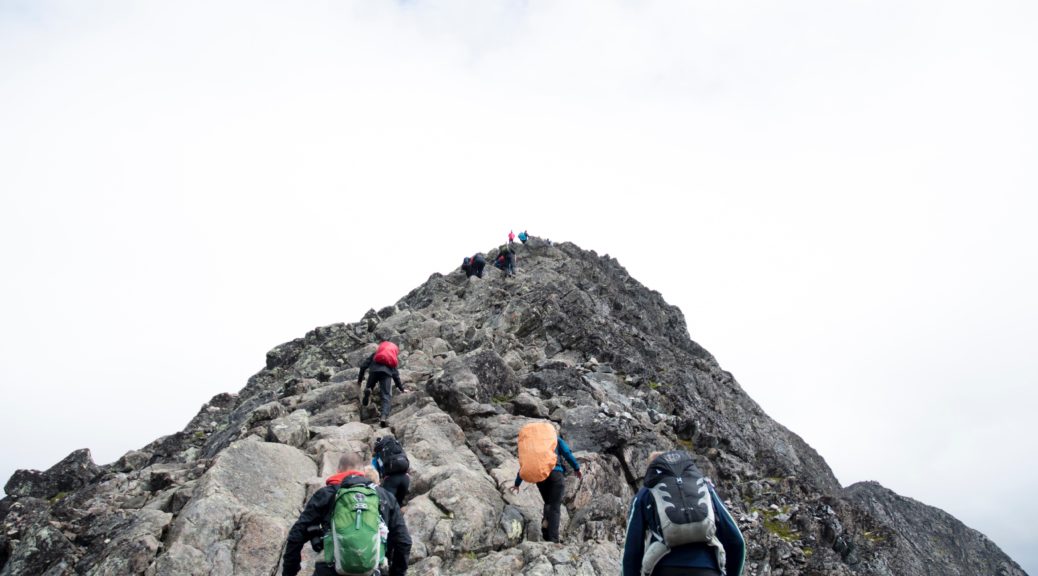 Nehemiah Part 9: Places of Teamwork for You
Nehemiah Part 9: Places of Teamwork for You
Last week we defined Leadership as moving people from here to there. Nehemiah moves people with 3 basic steps you will use over and over (All found in 2:17).
Define Reality (Here) – (v. 17a)
Define the Future (There) – (v. 17b)
We Can't Stay Here – (v. 17b)
What will it take for Nehemiah to rebuild the wall of Jerusalem? A TEAM. Teamwork is our focus this morning. Building and being on a team is one of my favorite parts about leadership.
I love this video. Its a flash mob orchestra. We can learn a lot about being on a team from this:
Here are just a few observations about teams that we see in this video:
It started with one person and got richer as others joined in
The others joining in played a different instrument and sounded different yet they were all playing the same piece of music – all different yet going in the same direction.
As the number of players grew, 1 person needed to direct – and not play an instrument!
These few players generated so much energy that a much larger crowd was blessed and wanted to join in by singing with them.
In Chapter 3, Nehemiah Builds His Team
When I read this chapter, I counted 40+ individual names.
First, lets pause and point out the places of team work for you.
Yourself
Working on yourself is a team effort. (I hope you realize that!) Read this wisdom from Solomon: (Eccl 4:9-10) – "Two are better than one, because they have a good return for their work: If one falls down, his friend can help him up. But pity the man who falls and has no one to help him up!"
Jim Rohn – "You become the combined average of the 5 people you hang around the most." (Some of you are thinking – I need some new friends.)
Question: What kind of team do you have around yourself?
Family
Men, you are the leader of your family team!
In Gen. 3:9, God said after the fall, "Adam where are you?" — Why? Why not Eve, why not Adam and Eve? **Because Adam was the leader! Think about it – the break down of the entire Cosmos began as a break down of leadership in the Home. No leadership position is more important!
Question: How is your leadership in your home?
Work
Work always requires teamwork.  (Prov. 15:22) – "Plans fail for lack of counsel, but with many advisers they succeed."
Church
The Greek word is Ekklesia, the called out ones. (I Peter 2:9) – "You are a chosen people, a royal priesthood, a holy nation, a people belonging to God."
Question for both of these places: Do you know your role on the team at work and church? (You might have both. You are a leader in one role and a team member under someone else in another role.) How well do you play those roles? Especially at church – don't sit in the back and leave early – have a role, know your role.
3 Lessons on Team Leadership from Nehemiah
1. Have a Well Defined Vision
This is a repeat, but its the very first place to start. Neh. 2:17- "Let's rebuild the wall around Jerusalem." A well defined vision creates unity. A lack of vision creates division. You want different people, using different instruments all to be playing the same music!
I once heard someone say, "a midst in your mind is a fog to your followers."
2. The Power of Everyone and the Importance of a Few
There are over 40 names. A lot of these names come in groups:
Priests (vs. 1)
Entire families (vs. 12 – Shallum got his daughters involved)
Non-residents (vs. 13 – Zanoah. 10 miles away from Jerusalem)
Goldsmiths, Perfumers, and Merchants (vs. 8 and 32) Nehemiah found a role for everybody because everybody buying into a vision is powerful!
"Just one member who is headed in a different direction, disgruntled, or quietly passive aggressive can drain the passion and joy out of the entire team and make life miserable for whoever is stuck trying to lead the team."

Larry Osborne: Sticky Teams
Yet notice the important role of a few. This is strategic leadership by Nehemiah.
First, if you read Chapter 3 in its entirety you notice one name missing: Nehemiah. Nehemiah is the conductor! This is one of the hardest things to do as the leader, especially on a larger project. Leading vs. you building the wall yourself. This is what limits some. They have to micro-manage and can't empower others to build.
Second, Nehemiah understands the power of people watching the Priest's be the first ones to take off their robes and but on work clothes. A few strategic people buying into the project can build momentum.
Think about the Church. The power of everyone buying into the Vision. This is how the church was built in Acts 2:42 – "They devoted themselves to the apostles' teaching and to the fellowship, to the breaking of bread and to prayer. Everyone was filled with awe….All the believers were together and had everything in common."
If one church had everyone buying in to a God glorifying vision, If one community had Christian businessmen all in for the health of their community, thats powerful!
3. Well Defined Roles and Aligned Interest
Aligned Interest: Nehemiah cleverly assigns everybody to build their part of the wall surrounding their own property and workplaces. Surely everybody is interested in protecting their own home. This is genius leadership. He says "What are you passionate about? Ok, let's do that." He is allowing the team to serve their own interests, while still directly impacting the big vision. Nehemiah knows that the more he can align their interest with their work, the better work he is going to get.
Clearly Defined Roles: "You build to this gate and then someone else will take it from there."
I was talking to a counselor about a young boy I was mentoring. I asked him how I could most effectively help. Without thinking about it, I was trying to be more than what was healthy. Their advice was, "Stay in your Lane". Is your role well defined? Do you define roles for others well? The team needs to have a vision of what it's trying to accomplish together and the individuals need to have clearly defined roles. You need to know your lane and the lanes of your team.
Questions
:
The Teams you are a part of: Yourself – Family – Work – Church. Which one of these is most clearly defined and functioning well, which one needs attention and why?
Why is it so important to have a: Well Defined Vision at the start? What happens without one?
The Power of Everyone: What makes this so challenging? How have you seen a few key people begin something which caused others to follow?
Defined Roles and Aligned Interest: How well aligned are your interest with your work? What's a reasonable expectation in your first job? What about when you find your career? — Why is it important to have clearly defined roles?
---
Friends and Brothers,
Paul Phillips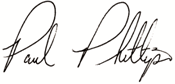 Pastor, Christ Community Church
www.ironleader.org
paul@cccwnc.com