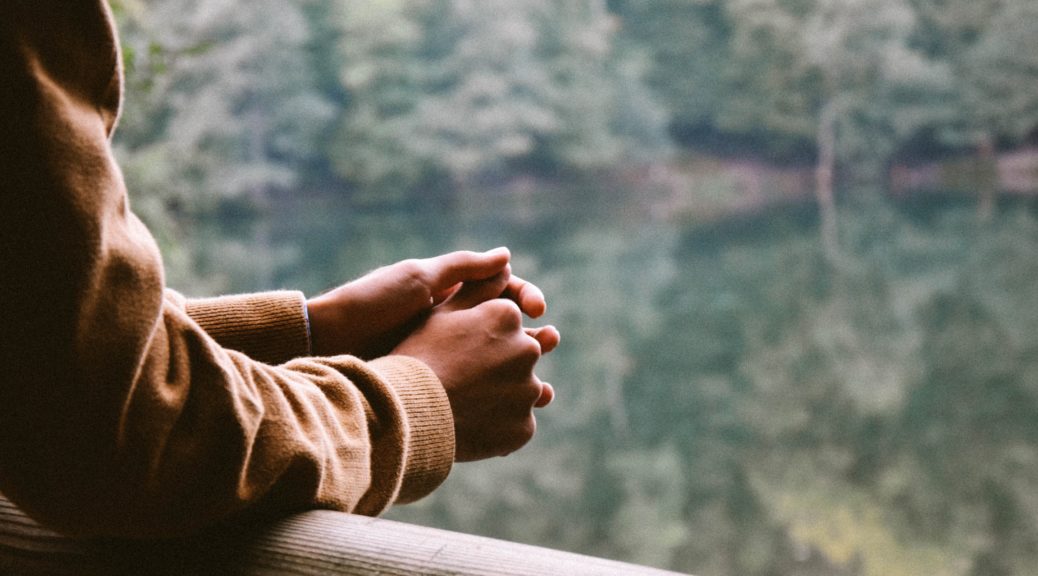 Nehemiah Part 3: Patience, Pounding, and Practice
Nehemiah Part 3: Patience, Pounding, and Practice
Friday, October 13, 2017 – Audio Recording
If you've been keeping up in this series, you may be saying to yourself, "Hey, we have already talked about this. Let's move on!
To that quiet whisper in your head, I would respond:
Repetition is the mother of all learning (ask a coach or teacher)
What we are talking about in these opening verses of Nehemiah are foundational to the rest of the book and  foundational to our own lives.
Vision: Vision is a preferred future. It's a picture of what could and should be done.
Getting a Vision for your Soul: Who do you want to BE
Expanding your interior life.
Getting a Vision for your Self: What do you want to DO
Expanding your exterior life.  Most men think about this vision.
To get a clear vision it takes patience (time), pounding (hammering it out over and over until its clear), and practice (new habits and spiritual disciplines). These things prepare you to move forward.
Unfortunately, patience, pounding, and practice are like saying four letter words in our "racecar" culture. We want a vision, we want it now and we want to immediately move forward. It rarely happens that way.
In chapter 2 we find the primary question we need to ask when thinking about vision:  It's the Babylonian Kings question to his servant Nehemiah: (2:4)  "What are you requesting?" What do you want? It's a life shaping question.  It's a question you must pound on in order to get an answer.
Interestingly it's the same question Jesus asks his first two followers. In John 1, two guys start following after Jesus and Jesus, the king of kings turns to them and asks, "What do you want?"These are the first words of Jesus in the Gospel of John. Jesus is probing, "What hunger drives your heart?" 
Let's say you don't know, or you have hungers that drive your heart that aren't healthy. What steps can you take? Nehemiah helps us.
First Step: Holy Discontent
We see this in Nehemiah 1:3-4. Nehemiah got a disturbing report, and it rocked him down to his core. It had such an effect on him that he knows he must respond by having an effect on it.
It had such an effect on him that he knows he must respond by having an effect on it.
This happens to our interior and exterior lives. You see something ugly in yourself, or you see something ugly in your corner of the world. Either way, you have what Bill Hybels describes as your "Popeye moment".  Few people remember him and his dubious anatomical structure. In each cartoon, something would agitate Popeye until he would finally say "I've had all I can stands…..and I can't stands no more!"  Then he'd pop open a can of spinach and the rest is history.
Second Step: Personal Practices
Nehemiah alters his personal practices in verse 4. We talked about this last week. Prayer, Fasting & Journaling.  Nehemiah takes his holy discontent and first starts working on himself. This is huge. Nehemiah works to expand his interior world so he can be prepared when his exterior world expands.
Think of these practices and spiritual disciplines as pounding. What do these practices pound into Nehemiah? How do these shape him?
1. Practices Pound the Right Perspective
Think about this with me for a minute: Nehemiah hears about the great trouble and shame his people. He hears how their defensive wall against enemies is broken down. Nehemiah is disturbed and agitated. 
The question in his mind could have been: "Who broke down these walls in the first place?  The Babylonian King I am serving, that's who!"
Nehemiah's agitation could have come out against the King he serves.
Or how about: How long have these walls been broken down? 150 years. I mean, these people have been living in trouble and shame for 150 years. Why haven't any of those stupid people left in Jerusalem done anything about it? 
Nehemiah's agitation could have come out against his own people.
Just to clarify, we don't know if Nehemiah had any of these thoughts during the 4 months of processing. These are examples of blame-shifting. They aren't the right perspective.
Read Nehemiah 1:6-8. During these 4 months, Nehemiah sees that he is the problem. "We have have sinned. . .I and my father's house. . .we acted corruptly." This is huge. This helps him navigate forward in the right direction.
When men come to talk to me about their problems in their marriage & family, who are the main problems? Usually, their wife and kids. If they talk to me about problems at work, its their boss and the economy.  Perhaps, but let's start with you.
It's very possible you see the problem correctly but you don't yet understand the true cause. If you don't, then you will go in the wrong direction. You need more pounding!
2. Practices Pound a Vision
Nehemiah started out distressed (1:4), and ended up seeing himself as part of the solution, specifically building a wall (2:5). Nehemiah loves his home city and he knows he can't do everything, but he can tackle one thing, building a wall. We will see in coming weeks how his one thing helps other people do their part. Just like a trophic cascade.
Like Nehemiah loved Jerusalem, I love Wilmington. Lord willing I will die in this city. My grandchildren, perhaps my great grandchildren will grow up in this city. What role does God want me to play? What contribution does God want me to make in order that this city would be stronger for Christ and stronger for human flourishing?  I can't do everything, but I can tackle one thing.
To build a Church and build men. Thats my eco-system.
Nehemiah sees himself as part of the solution. He doesn't pray that God would magically make him a better person or magically make his country safe. No, he asks God how he might join with God in accomplishing God's desires.
3. Practices Pound that any Success is God's success.
It's God's steadfast love, willingness to redeem, power and strong hand. God grants success. God plans on using you, but it means that when you have success, all Glory belongs to God. We only have this one recorded prayer in the opening chapter of Nehemiah. Who knows how much prayer and pounding it took to get Nehemiah out of the center and God into the center? For most men – this kind of prayer that pounds you out of the center is something which must be practiced everyday.
Recall the first question that Jesus asks his disciples in the Gospel of John: "What do you want?" What hungers drive your heart? Do you know? In the very last chapter, Jesus asks a similar question to his number 1 disciple, Peter.
Jesus asks Peter 3 times: "Do you love me? Peter, does your hunger for me drive your heart or is it something else?"  Why does Jesus ask Peter this question? Because Peter, who had promised to follow Jesus even to his own death, denied him. When the pressure came on, we uncovered Peter's heart. Peter was still hungry for Peter.
Do you recall what happened between Peter's promise and Peter's denial? In the Garden of Gethsemane, Jesus pleaded with Peter to "Watch & Pray…so that you may not enter into temptation…for the spirit is willing but the flesh is weak." Peter didn't practice prayer, so he wasn't prepared. Peter was still at the center.
These things don't happen all at once. Patience, Pounding, and Practice are needed in order to be Prepared.
Questions
What hunger drives your heart? If Jesus asked you "what do you want" –

do you know? What would you say?

How do spiritual disciplines and practices pound the right perspective into you?

 What would be the down side of having your Popeye

Moment ("I've had all I can stands…") then acting on it immediately?

Do you pray for God to do something or do you pray asking how you

can be part of the solution? What difference would it make?

How do you know if, deep down, you still want to be at the center of your success?
---
Friends and Brothers,
Paul Phillips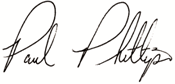 Pastor, Christ Community Church
www.ironleader.org
paul@cccwnc.com