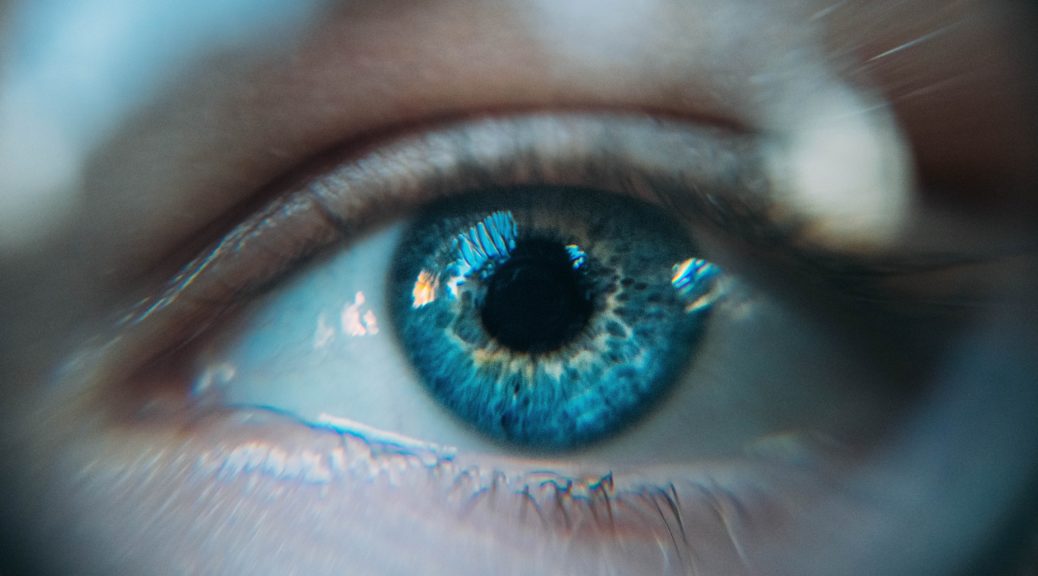 Nehemiah Part 1: Vision
Nehemiah Part 1: Vision
Friday, September 15, 2017 – Audio Recording

In 1903 on the sands of the Outer Banks, Orville and Wilbur Wright took flight for the very first time. They didn't have to pass through any security check points…they didn't have to worry about any checked bags fees and there was no In-Flight beverage service. The entire flight lasted 59 seconds and traveled 852 feet.
The first human flight happened in 1903, but their vision for flying began 25 years earlier in the Fall of 1878 (139 Falls ago from today). That Fall their father arrived home with an object partially concealed in his hands. As the 2 curious boys approached him, their Father tossed the object into the air. Instead of it immediately falling to the floor, the object actually flew across the room, hit the ceiling and eventually fell to the floor. This new toy was called a Helicopter.
Listen to what they said about the experience: "It was a light frame of cork and bamboo, covered with paper, which formed two screws – driven in opposite directions by rubber bands under torsion. A toy so delicate lasted only a short time in the hands of small boys, but it's memory was abiding."
Its memory was…abiding.
When they saw the bamboo and paper helicopter fly across their living room, something inside of them snapped. It captured their imagination. Seeing the helicopter gave them a vision.
VISION is the topic of our conversation today, and for some of you it might be the topic for several months.
The definition of Vision is a preferred future. It's a picture of what could and should be done.  Sometimes it begins with something capturing your imagination (Like the Wright Brothers), although frequently it begins as a concern which grows into a Holy Discontent.  Something about current circumstances has to change.
This is clearly what happened to Nehemiah:
Nehemiah 1:1-4 – In late autumn, in the month of Kislev, in the twentieth year of King Artaxerxes' reign, I was at the fortress of Susa. Hanani, one of my brothers, came to visit me with some other men who had just arrived from Judah. I asked them about the Jews who had returned there from captivity and about how things were going in Jerusalem. 

They said to me, "Things are not going well for those who returned to the province of Judah. They are in great trouble and disgrace. The wall of Jerusalem has been torn down, and the gates have been destroyed by fire."

When I heard this, I sat down and wept. In fact, for days I mourned, fasted, and prayed to the God of heaven.
Background
Because of the Israelites unfaithfulness, they were invaded and deported to Babylon. (500 miles away) This took place in 586 BC.
142  years later, Nehemiah hears a report about the current conditions of the capital city of Jerusalem.  This report lodged like a splinter in his mind and he remembers the exact date and who delivered the report (vs. 1-2) Nehemiah can quote exactly what he was told: (vs. 3) "The remnant there in the province who had survived the exile is in great trouble and shame. The wall of Jerusalem is broken down, and its gates are destroyed by fire."
And just like the Wright Brothers in the Fall of 1878 – when Nehemiah hears the report, something snaps. Something about the description grabs his imagination. A Holy Discontent begins to boil in the heart of Nehemiah. He isn't sure what he should do or what role he should play but he knows something must be done.
As you think about Vision I want you to think about it in 2 ways – you might say 2 sides of the same coin because they belong together:
Vision for yourself
Vision for what you do
Vision For Yourself
Dallas Willard says, "What you become as a person is more important than what you achieve."
However, most of us spend the majority of our time thinking about and are anxious about sacrificing for our achievements and what will go on our final resume. Although what you do is important, it's not as important as who you are, or who you become.
Jesus says this to a large group in Mark 8 – "What does it profit a man to gain the whole world, and forfeit his soul?  "For what will a man give in exchange for his soul?" You can't exchange an achievement resume for a Soul.
It's very easy for men…especially men in America to spend their entire lives trying to increase their exterior world of achievements while the interior world of their soul shrinks. It's much easier and more concrete to work on the exterior world (Body,  Career,  Cars,  401k) Those are things people see, and measure! Some of us might say: "I have no idea how to even work on my Soul."
If a contingent of men came in here this morning, just returning from a visit to your soul, and they gave a report about current conditions, what would they say?
What you become as a person is more important than what you achieve as a person. Do you have a vision for yourself? Do you know the current conditions in your Soul?
Vision For What You Do
What you do in life isn't unimportant, it's just secondary. For Nehemiah, he was a faithful  slave in Babylon, the Foreman on a building project, and was eventually the Governor of Jerusalem. That's his resume. Nehemiah was never a Preacher or Evangelist. He was a business man, and God used Nehemiah in each of those roles.
Now if you are here this morning and you wouldn't consider yourself a follower of Jesus Christ then I think you can still benefit from many of these leadership principles. You have the right to dream your own dreams and develop a picture of your future and pursue it.
However, if you are a follower of Jesus then you and I have sworn allegiance to the Savior. I Corinthians 6: 20 reminds us we "have been bought with a price" — and Ephesians 2:10 informs us "we are God's workmanship, created in Christ Jesus to do good works, which God prepared in advance for us to do."
You & I are God's workmanship, meaning we are a product of God's vision! Repeat and let this sink all the way down. You and I are a product of God's vision! 
Not just a product of our family – or culture – or education, but a product of God's Vision. He has a picture of what you could and should be! And it's our responsibility to live into His Vision, whether that's as a slave to the King, foreman on a building project, or a governor and leader.
Whose vision do you have for what you do?
Structural Change
If you have passion for something, if something captures your imagination but it is not accompanied with structural changes in your current behavior or habits, then it's not a vision, it's a wish. People who only wish but don't change come to the end of their lives saying things like: "I wonder what I could have done…."
The structural change Nehemiah makes, the structural change you and I must make, is in our habit of sitting before the LORD each day. (vs. 4) That's the very first step. We will talk more later about habits of Spiritual Disciplines but watch this video and discuss these questions in your group: (Watch from 0:20 – 6:30)
Questions
1.  "What you become as a person is more important than what you achieve as a person."  Do you agree – Why or Why not?
2. Do you have a vision for yourself? Do you know the current conditions in your Soul?
3. What difference does it make knowing we are a product of God's Vision? How do we incorporate that in what we do?
4. Consider one structural change which needs to take place in order for you to fulfill or get in line with God's Vision.
---
Friends and Brothers,
Paul Phillips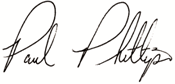 Pastor, Christ Community Church
www.ironleader.org
paul@cccwnc.com