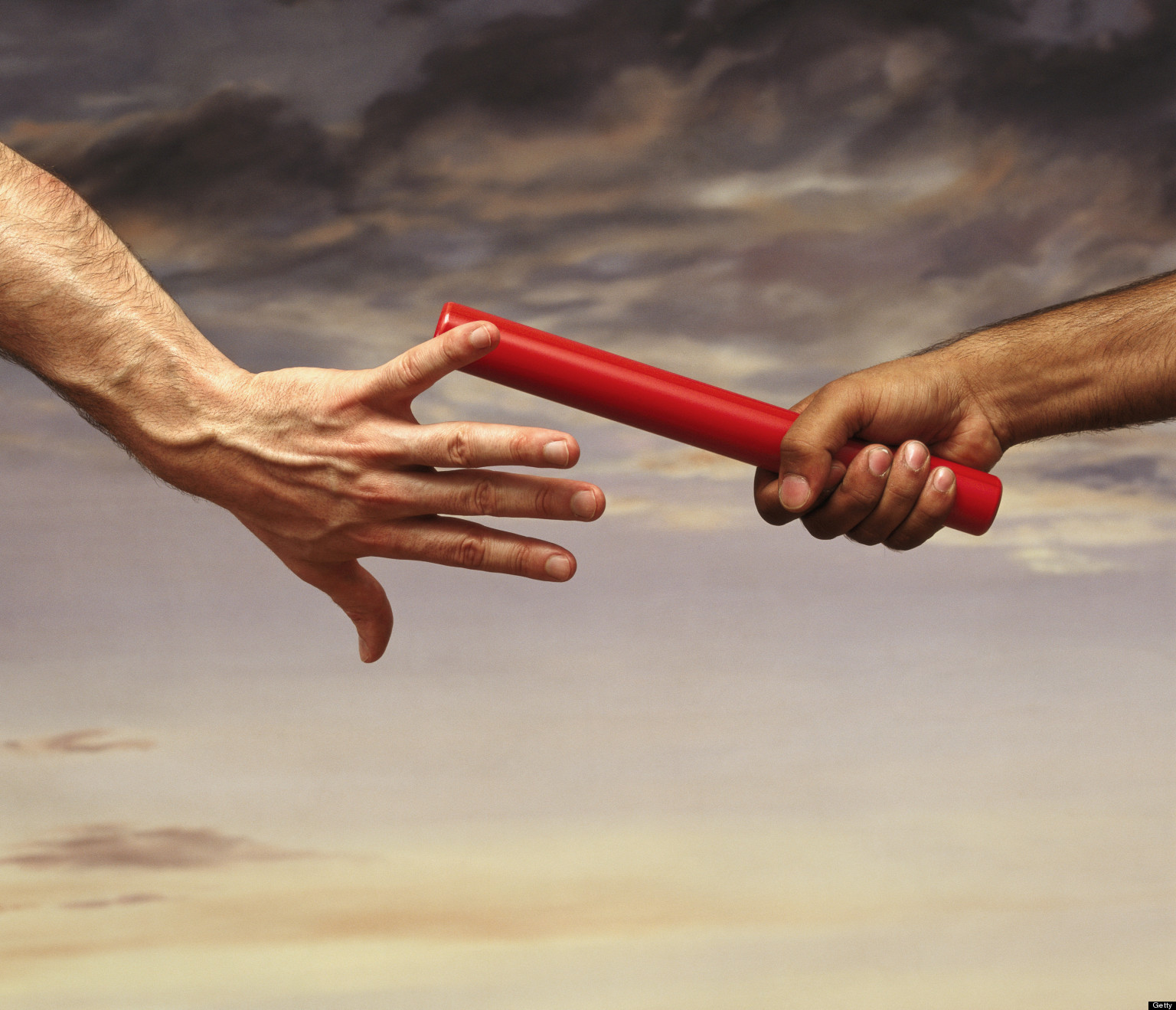 "Passing the Baton" – Leadership Lesson
"Passing the Baton" – Leadership Lesson
Joshua was Moses' successor. Joshua was the one who would carry Moses' tune into the Promised Land. See how Joshua was with Moses at important events:
Joshua fought the first battle in the wilderness (When Moses was holding up his hands)
Joshua was one of the 12 spies who first entered Canaan
Joshua was with Moses on mountain when Moses received the 10 commandments
I want to use the events Exodus 32-33 to see some important practices Moses imprinted on Joshua's life. In other words, Moses' spiritual legacy and the tune that Moses left Joshua.
Setting: Exodus 32: This has to be one of the lowest moments for Moses. Moses (with Joshua) is on Mount Sinai receiving the 10 commandments when the Lord delivers this report to Moses about the people he has lead out of Egypt (Read vs. 7-8)
( 19-20) Moses reaction: White hot anger
( 21-24) Aaron's leadership: failure and excuses
(33:1-3a) God's reaction: Moses, go to the Promised Land but I won't be going with you!
**This is a disaster!! What will Moses do – What leadership lessons does Joshua learn at this pivotal moment – what can we learn?
Answer: 33:7-11– Moses meets with God in the Tabernacle/Tent of Meeting
Separate Frequently: ( 7 – "outside the camp") – To meet with God you must separate from the crowd and noise.
Seek Completely: The purpose of the tent's location was to singularly pursue God. The separation is a physical gesture to say: "God, I want to hear from you and follow after you – not follow the crowd."
Submit to Observation: The people watched Moses go meet with God and Joshua ( 11) went into the tent with Moses. How do people learn how to meet with God – they observe others.
Silence, Speaking, Submission:
Silence
"The Lord would speak with Moses" – Today, it doesn't happen with a pillar of cloud. Instead, its by reading the Bible.
John 14:25– "But the Counselor, the Holy Spirit, whom the Father will send in my name, will teach you all things and will remind you of everything I have said to you."
Speaking
I love this statement by Moses in verse 13: "Show me your ways"…not "God, affirm my ways" — notice Moses 'primary target: "To know God, to find favor with God," — not to get something done.
If your prayers are primarily about getting something done then your prayers probably terminate on You, not God.
Exodus 33:1-3 – God promised to give them the Land, a land flowing with milk and honey, promised to send a Angel to go before them and fight for them – Those are pretty good promises, yet Moses refuses unless God goes with them — What's most important to Moses is not what Moses gets, but God. WOW!
Submission:
Moses does what God says.
Question: Does the "music of Moses' life" continue to play into Joshua's life after Moses is gone? Answer: Yes! Look at the end of Joshua's life
Joshua 24: "Now fear the Lord and serve him with all faithfulness. Throw away the gods your forefathers worshiped beyond the River and in Egypt, and serve the Lord. But if serving the Lord seems undesirable to you, then choose for yourselves this day whom you will serve, whether the gods your forefathers served beyond the River, or the gods of the Amorites, in whose land you are living. But as for me and my household, we will serve the Lord."
Question: What do you need to learn? Who are you learning it from – Whose making an imprint on your life?
Challenge: Everyone can begin now, if you haven't already – being a model for other men or boys. Who are you intentionally investing in? What music are they learning from you?
Questions For Reflection:
Separate Frequently, Seek Completely, Submit to Observation,
Silence-Speaking-Submission: Which one or two of these needs more work on your part?
In Exodus 32 Moses faces a critical leadership moment. It has been said:
"Adversity doesn't build character, it reveals it" – What does that mean and what do people learn from you when you are under adversity?
Who has left a lasting spiritual imprint on your life? What was the most important lesson they left that you will carry forward?
Friends and Brothers,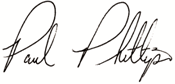 Paul Phillips
Pastor, Christ Community Church
paul@cccwnc.com