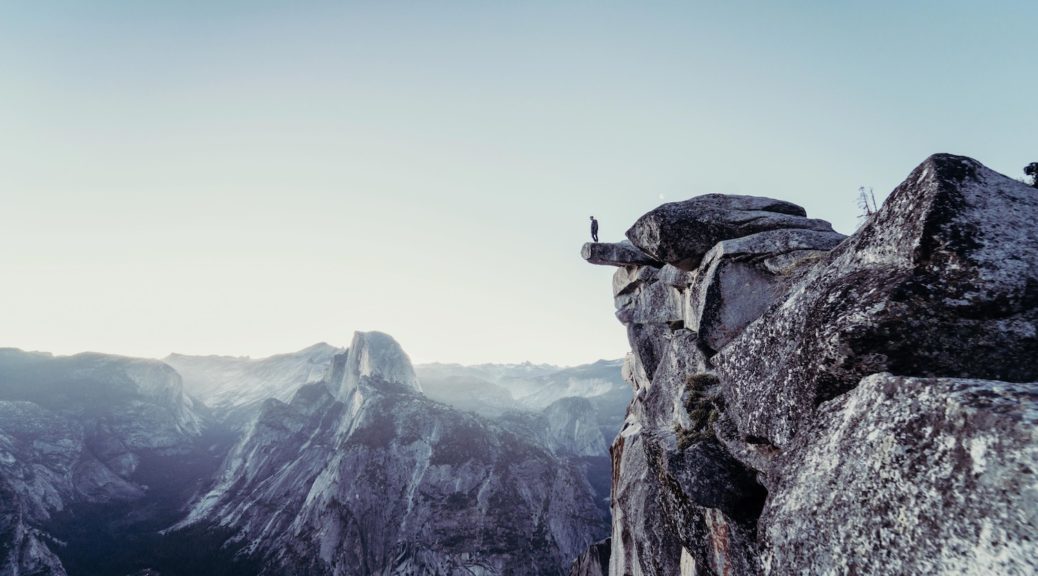 I listened to a talk on 'risk'  by Tim Keller…I'm now basically delivering it to you. So if you ever hear him talk about it, don't say, "Hey, Pastor Paul said the very same thing! Keller must be listening to Iron Leadership talks and using them!
Imagine a diagram with three different options: fear, risk, and foolishness. Which side to you tend toward?
Fear: Ready, aim, are you sure you're ready? What happens if…I'm not ready! (Repeat – so you never fire).
Foolishness: Fire, aim, why do I need to be ready?
Everyone has some way of thinking about and managing risks. Choosing a school to attend, marriage, career, whether starting a business or a church, having children, driving your car in Wilmington – all involve risk.
How do we fuel our courage to help us when we might get frozen in our fears? And how do we operate wisely – not recklessly?
Overcoming Fear – Psalm 3:1-6
To overcome fear, we have to relocate our identity in God's Glory. When writing this Psalm, David is in his 60's, reigning as the undisputed King of Israel for 30 years. That is, until one of his sons (Absalom) successfully executes a hostile takeover of the king. So in this psalm, David is fleeing from Jerusalem and his son, Absalom.
During his flight, David faces both physical threats and psychological threats.
Physical Threats (v. 1): "How many are my foes, many rising against me…thousands setting themselves against me." Perhaps Absalom sent a squad of soldiers to chase down David, so David faces the fear of his life coming to an end.
Psychological Threats (v. 2): "Many are saying …. God will not deliver." These "many people" assume that because David has been defeated by Absalom. This must mean God has abandoned David.
This is all out warfare: The enemy is trying to destroy David both physically and psychologically. I think we can all see that this would be a place where you could get frozen in fear. David's world is unraveling: his approval ratings are in steep decline, he has lost his political power, he was kicked out of his home, and Absalom openly slept with one of David's wives. Every place David might have gained his identity has been stripped away (People/popular approval – Personal/Political Power – Home/Family). These have all been shattered.
What helps David not get stuck? Answer: David relocates his glory (vs. 3). Verse 1 & 2: 'Yes I have lost everything that people in this world use to prop themselves up, to provide for themselves an identity,' yet in vs. 3, David reminds himself: "LORD, you are my Glory, you are the lifter of my head." Glory means 'weight.' David is saying, 'God, my weight is on you. If all these other things get pulled out from underneath me, I don't fall down because my weight is resting on you, not my popularity or personal power. You give me worth, you are the reason I can lift and make myself proud, because it's not what I have done, but who I belong to that really matters!
When your glory is truly located in God alone, then there's never any risk to your real assets. You know when you have really digested this reality when you can relate to verses 5 and 6: "I can lay down and go to sleep." Why? because nothing of eternal value is at risk. Vs. 6, "I am not afraid." David is not saying he doesn't care, but he is not afraid because there is no risk to his real assets.
This is so important to digest if you are someone that leans in the fear direction. Because the LORD is your Glory, and the LORD never changes, he is with you. When you believe that, you can live with courage even in the midst of all the wheels rolling off in your life.
When your glory is truly located in God alone, then there's never any risk to your real assets.
In the book of 1 Peter, Peter is writing to the church while they are under heavy persecution. They are under physical and psychological threat. Peter's very first words, I Peter 1:3-4: "Praise be to the God and Father of our Lord Jesus Christ! (Cf. Psalm 3, "O LORD"). In his great mercy he has given us an inheritance that can never perish, spoil or fade." Peter is telling these battered saints that there is no risk to your real assets, so don't get stuck in fear. Move ahead with courage. Relocating your glory is very hard work. It often takes pain, just like David is experiencing.
Question: Where is your Weight? Do you live like there is no risk to your real assets?
Wise, Not Reckless: Luke 14 & James 4
Read the following two passages. How do we hold them in tension?
28 For which of you, desiring to build a tower, does not first sit down and count the cost, whether he has enough to complete it? 29 Otherwise, when he has laid a foundation and is not able to finish, all who see it begin to mock him, 30 saying, 'This man began to build and was not able to finish.' 31 Or what king, going out to encounter another king in war, will not sit down first and deliberate whether he is able with ten thousand to meet him who comes against him with twenty thousand? 32 And if not, while the other is yet a great way off, he sends a delegation and asks for terms of peace. 33 So therefore, any one of you who does not renounce all that he has cannot be my disciple. (Luke 14:28–33).

13 Come now, you who say, "Today or tomorrow we will go into such and such a town and spend a year there and trade and make a profit" 14 yet you do not know what tomorrow will bring. What is your life? For you are a mist that appears for a little time and then vanishes. 15 Instead you ought to say, "If the Lord wills, we will live and do this or that." 16 As it is, you boast in your arrogance. All such boasting is evil. (James 4:13–16).
In Luke 14: Jesus is giving advice about becoming a disciple by using a business illustration. This is "Ready, Aim, Fire" wisdom. Or you could describe it as "Beginning with the end in mind." When you are considering taking a risk, can you see yourself at the finish? Do you even know what the finish line is?
18 months ago I got up at 2am and started writing out what the finish line looks like for CCC in 5 years. 18 months ago at 2am I wrote down: "We need to raise 1.2 million dollars in a Capital Campaign" Thankfully we just completed two weeks ago!
Question: When taking a risk, do you begin with the end in mind?
In James 4, there are two points for those on the foolish side.
Humility. Yes, begin with the end in mind. Yes, draw up a business plan. Yet, have the humility to say: "I don't know for certain. I'm not in absolute control of my life or things in this world." Because vs. 14, "you don't know what tomorrow will bring." This helps avoid foolishness.
Trust in God's Providence. Vs. 15, "If the Lord wills…." Do you hear James' wisdom? He's not saying 'just get up a wing it every day because who knows what God might do?' No. Instead, 'Yes, make a plan! Plan to take risks like going to a new town and starting a business, but do it with humility. Do it knowing God might have you moving to that town for another reason that you don't see yet.
If you look at my goals, I have targets for 5 years from now untill when I am 60. I have goals forthese kinds of things:
Professional (CCC 2.0)
Physical
Financial.
etc.
I am aiming at something particular, however, I know God has things that I can't see that will intersect those plans. So I am not foolish enough to say things can't change (because I Trust in God), but I am not foolish enough to say "who knows what God might do? So I don't need a target."
Discussion Questions:
Which side of the Risk meter to you fall toward: Fear or Foolishness? Why is that your assessment?
What is your Glory (or) Where is your Weight? Do you live like there is no risk to your real assets? What would your life look like if you did live like there is no risk to your real assets?
When taking a risk….do you begin with the end in mind?
How do you hold together: Counting the cost/making a plan with the reality that "you don't know what tomorrow will bring?"
---
Friends and Brothers,
Paul Phillips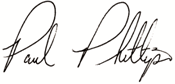 Pastor, Christ Community Church
www.ironleader.org
paul@cccwnc.com