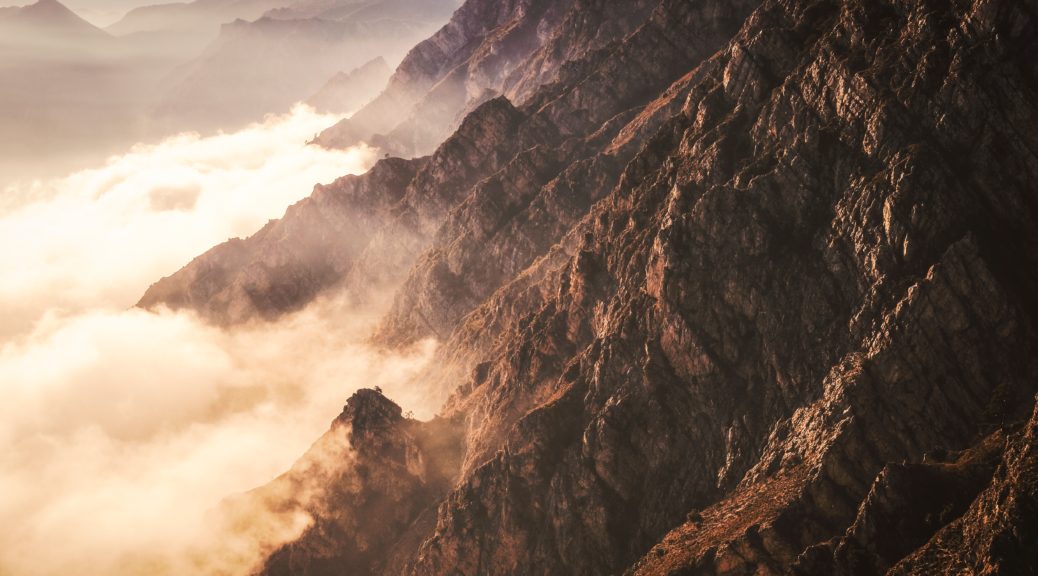 Saul's Disobedience and its Consequences – Leadership Lesson
Saul's Disobedience and its Consequences – Leadership Lesson
As we begin our first lesson in 2017. Let's review where we left off in 2016:
Moses: Leads the people of God out of Egypt and Slavery
Joshua: Military general who leads them into the Promised Land
Judges: Gideon (Judges 2:11-12 – Read)

"The people of Israel did what was evil in the sight of the Lord and served the Baals. They abandoned the Lord….instead they went after other gods, from among the gods of the peoples who were around them."

**They preferred to follow the ways of the world around them rather than be Obedient to God. **This disobedience set up a sad spiral which ended: Judges 21:25 –

"In those days there was no king in Israel; everyone did what was right in his own eyes."
So – When you turn from Judges to Samuel (the last Judge), you could say Israel was looking for a leader. The leader they chose, was Saul.
Unfortunately, Saul continued the sad spiral of disobedience. This clip is a good example of the childishness of blatant disobedience:
The greatest challenge in leadership is Self-Leadership. The hardest person to lea is the person you stare at in the mirror every morning. We all have preferences, impulses, and desires. They strongly influence our leadership. (We want ice cream!) But Christian Leadership requires obedience to God's preferences, impulses, and desires above your own! The failure of obedience can have heavy consequences, much more than being taken to your room.
1. Fatal Beginning: I Samuel 8:4-7 (Read)
The Elders (the Leaders) uncoupled themselves from God's leadership.
They decided instead to obey their own desires – their voice/their
desires will be King. (This is a repeat of Genesis 3 when desires become King)
Samuel's Warning (1 Samuel 8:10-18)
God warns his people through the prophet Samuel that the leader they elect will bring trials upon them. The phrase "He will take" is repeated in verses 11, 13, 14, 15, 16, 17.
He will take:
Your sons
Your daughters
The best of your fields and vineyards and olive orchards
A tenth of your grain
Your male and female servants, and your donkeys
A tenth of your flocks…and you shall be his slaves.
This is important: Whenever you uncouple your life from God and listen to another voice, that voice takes. He will take.
John 10:10 – "I have come that they may have life, and to have it to the full…the thief comes only to steal, kill and destroy…(i.e. to take).
Samuel 8:18 – Just hold on to that, there will be a day when you cry out and the LORD will not answer!
People's Response (1 Samuel 8:19-20)
Even after God's warning, the people respond – "No, we don't want God as our King, we want what we want, we want to be like everyone else. Just like the kid in the movie, "We want ice cream!"
The LORD's Response (1 Samuel 8:22)
Verse 22 is such a scary and sobering voice. The Lord said to Samuel: "Obey their voice." Let them lead. "Make them a king." Give them a king in their own image. One who is emotionally immature, a king who will easily uncouple himself from God's instruction.
2. Saul's Downward Spiral of Leadership
It is worth noticing in 1 Samuel 9:1-2 that Saul is wealthy, handsome, and tall. These are all of the external qualities the world is looking for in a leader. Yet, it is not those qualities which make great leaders.
Saul's 1st Leadership Test – Chapter 13
Samuel (representing God's voice) tells Saul to go to Gilgal and prepare to fight against the Philistines. Saul is instructed to wait 7 days for Samuel to arrive. When Samuel arrives, he is supposed to give an offering (seeking the Lord's favor in battle) and give instruction to Saul.
So here is the real leadership test. It is not the fight against the enemy (Philistines), the real fight is against himself. Will Saul obey they voice of the Lord or will he "eat the ice cream?"
Question: As a leader, are you willing to be led by God's Word, even when you have to wait? Even when it looks like things are falling apart and people are abandoning you? Even when everyone else is doing business another way? When those things happen, who's voice do you obey? This is a constant challenge!
Read 1 Samuel 13:8-11 – This is oh so painful. So familiar to times in my own life! In verse 10, if he had just waited a little. In verse 11, he is skilled in blame shifting. He says "I saw," meaning that he follows what he sees, not God's instructions. He blames the people, then Samuel, and then the Philistines. Everyone gets thrown under the bus, except Saul! In verse 12, he says "So I forced myself". In other words: it was difficult to go against God's word, but I forced myself. Saul uncouples himself from God's Word.
Back to the key point, your biggest enemy is yourself!
A Second Similar Test – Chapter 15
Who's word will Saul obey? Samuel gives Saul specific instructions to destroy the wicket Amalekites. "Saul, go to war and don't bring anything back."
Saul's response is in 1 Samuel 15:9. Saul keeps the king (Agag) and the best of the livestock alive. Verse 12 tells us that after the battle, Saul sets up a monument to himself. His voice, his desires are king. 1 Samuel 15:19-21 display so many poor leadership traits: Blame shifting, the fear of man, and a disconnect between his leadership and those he leads.
Here's an illustration: Long ago, when my son Zachary was little, I saw there was a broken pot in our house. I asked my wife if she broke the pot. She said no. At this point, I knew it was Zachary so I asked him, "Did you break the pot?" "No," he said. A few seconds went by, and then he said, "…but my foot did." We blame shift so easily, but good leaders take responsibility for themselves and their people.
1 Samuel 15:23b is the LORD's response. "Because you have rejected the word of the LORD, he has rejected you from being king."
Chapter 18
Following David's defeat of Goliath (Read vs. 6-9), Saul's emotionally immaturity intensifies. Saul's childish response is so incredibly unattractive. He drifts further from God. Saul is uncoupled from God's word and is slowly being destroyed.
Chapter 28
Saul is nearing the end of his reign. He is now completely uncoupled from God's voice and under great pressure from the Philistines.
Read 1 Samuel 28:5-6. Saul doesn't cry out to repent, he doesn't cry out for a restored relationship with God. No, he cries out for rescue. He is only concerned about himself. Recall 1 Samuel 8:18. God did not answer him in that day.
Read 1 Samuel 28:7 . Saul, who once forced himself to go against God's Word now easily consults a Medium, a Necromancer.
Leaders, please listen. Sin, when left unchecked, grows. When you uncouple yourself from God's word, it may seem like a small thing in the beginning. But when left unchecked, it is catastrophic.
Chapter 31
Saul commits suicide. John 10:10. The enemy wins. Saul's total destruction. The failure of obedience can have some heavy consequences. Saul loses himself, his sons, and a nation.
Questions
1. If your greatest enemy is yourself (self leadership), then what area of Self-leadership do you need to focus on in 2017? Do you have a real plan to work on that area?
2. Saul was:
A blame-shifter
Afraid of what others thought
Refused to take personal responsibility for personal mistakes
Emotionally Immature (Jealous of David's victory).
In your mind, which one of these is the most unattractive leadership quality? Why?
3. How does God's Word affect your everyday leadership style and decision making?
Friends and Brothers,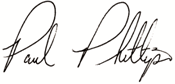 Paul Phillips
Pastor, Christ Community Church
paul@cccwnc.com