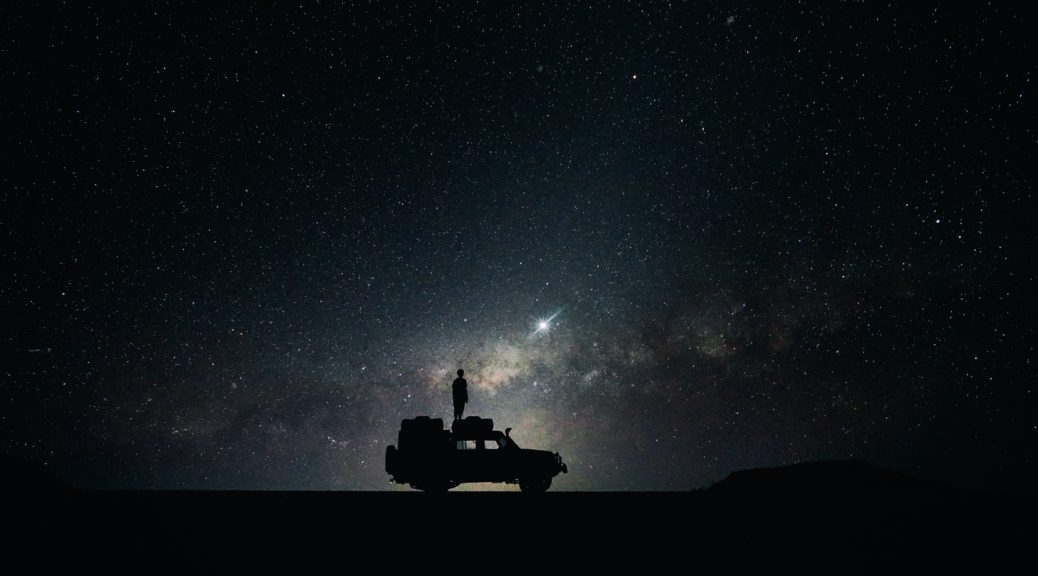 Solomon's Wisdom: Beginning With the End in Mind – Leadership Lesson
Solomon's Wisdom: Beginning With the End in Mind – Leadership Lesson
For today's lesson, we will have a guest lecturer. He happens to be the smartest person who ever lived. It might be good to confess up front that it's often hard to be in the room with the smartest person, especially if they look down on you. (view video below)
Today we are learning from someone much smarter than a rocket scientist or a brain surgeon, and thankfully he doesn't look down. Instead, he writes down all the mistakes he made, so you and I can avoid wasting our lives investing in emptiness.
Our guest speaker is Solomon. His wisdom comes from the book of Ecclesiastes. The book is jammed with great leadership advice, but today let me offer just a few highlights from chapters 1 and 2.
Solomon tells us: Begin with the end in mind!
(Read Ecclesiastes 1:2-3) The word "Vanity" is used 38 times in the book. "Vanity" means "Vapor". If all you do is live your life "under the sun" then it's vanity. Its like chasing a soap bubble. Its shiny, but even if you catch it, it ends up being empty.
Solomon has some vivid descriptions throughout the book:
Read Ecclesiastes 1:5 – Life under the sun is like a giant treadmill. You work, you sweat, but you don't get anywhere.
Read Ecclesiastes 1:4 and Ecclesiastes 1:11 – Generations come and go, like waves on a sea shore thinking they are leaving their mark. But they actually recede quickly and nobody remembers them. In one hundred years, very few people on planet earth will ever know you existed.
Not long ago, I assisted in cleaning out a 90 year old woman's house who had recently died. In just a couple of days, all of the furnishings were donated to the Rescue Mission, the inside was painted, and the house was sold. It was as if the woman never existed.
By the time you finish the opening poem in the book (verses 2-11), it's so depressing that you are desperately searching for a bottle of Prozac! Yet, Solomon is very smart. Over and over in his book he presses the reader up against the brevity of life, the futility of wisdom, the emptiness of pleasure, and the meaninglessness of work. It's like he is singing the repetitive chorus of "Vanity, Vanity!"
Solomon is demolishing in order to rebuild. He's demolishing an empty way of thinking. Once we stop pretending that what is mortal is enough for us, only then do we have the capacity for the eternal. The depressing conclusion to the poem is designed to draw you into an awareness of and dependence on someone beyond the sun.
"The end of the matter" (Read Ecclesiastes 12:13-14) You see, there is life after our brief lives under the sun. Each one of us will, one day, stand before God who will judge how we lived. So it actually matters how you live. It is not all vanity! "Fear God and keep his commandments . . . this is the whole duty of man." We must live our lives with the end in mind.
Pleasure as a Goal is Vanity
We can see by the way Solomon outlines the rest of his letter that he is anticipating push back. So, he begins by answering the skeptic who falsely believes that there can be ultimate meaning and satisfaction in personal pleasure.
Here us the motto for the one who desires personal pleasure: "Whatever my eyes desired I did not keep from them. I kept my heart from no pleasure."This sounds like the immortal words from the 80's rock band, The Cars. It is like Solomon is saying "Let the Good Times Roll." In chapter 2, there are 5 stops on Solomon's "Let the Good Times Roll" tour.
Stop 1 – Entertainment
(Read Ecclesiastes 2:2 and Ecclesiastes 2:8)
Here is a wealthy king at a grand party, surrounded by treasure chests full of gold and silver, encircled by beautiful women, entertained by the best musicians, the envy of everyone. You can hear people saying, "He's got it made".
Yet, Solomon's conclusion in Ecclesiastes 2:11 says the end of the entertainment rainbow held not a pot of gold, but instead emptiness.
In 1985, Neil Postman wrote a landmark book titled: Amusing Ourselves to Death. In the book, Postman makes the case that the future of our society will look less like George Orwell's vision in his book: 1984 and more like Aldous Huxley's vision in his book: Brave New World. Postman argued that the public will not be oppressed by the State (Orwell – vision) instead the public will be oppressed by their addiction to amusement.
"What Orwell feared were those who would ban books. What Huxley feared was there would be no reason to ban a book, for there would be no one who wanted to read one. Orwell feared the truth would be concealed from us. Huxley feared the truth would be drowned in a sea of irrelevance. Orwell feared we would become a captive culture. Huxley feared we would become a trivial culture. Huxley stated: Those who fear State control have "failed to take into account man's almost infinite appetite for distractions."
You know what Solomon would have said to Neil Postman: "There is nothing new under the sun." People have been trying to amuse themselves to death for 1000's of years. It has always terminated in "Vanity".
Here is a story from my saddest counseling session. There was a newly married couple with a lot of tension. The beautiful young girl was trying to save the marriage, but the guy wouldn't give up his video games. Later, I found out they got a divorce, but he got to keep playing video games.
Stop 2 – Wine
(Read Ecclesiastes 1:3)
If entertainment alone doesn't work, then let's add alcohol. Let's use whatever substance or pill that will anesthetize us from the pain in
this world.
A few of you might remember the old beer commercial slogans: "It doesn't get any better than this." That's what Solomon believed. The commercial practically plagiarizes Ecclesiastes 2:3.
Stop 3 – Work
Solomon was gifted as intellectually as he was monetarily, so he puts his intellect and money to work with an almost God-like creativity.
(Read Ecclesiastes 2:4-7)
Notice the maximum use of personal pronouns: "I made, I built, for myself, I made myself, I made myself…….AND (vs. 7) When he can't get enough done by himself, for himself, he buys and owns people to make them work for him.
Stops 4 & 5 – Wealth and Women
To get a picture of his wealth and women I want to read a description of Solomon's life from I Kings 10 & 11:
"Then the king made a great throne inlaid with ivory and overlaid with fine gold. The throne had six steps. On both sides of the seat were armrests, with a lion standing beside each of them. Twelve lions stood on the six steps, one at either end of each step. Nothing like it had ever been…All King Solomon's goblets were gold….. Nothing was made of silver, because silver was considered of little value in Solomon's days..Solomon was greater in riches and wisdom than all the other kings of the earth. The whole world sought audience with Solomon – Solomon loved many foreign women..He had 700 wives of royal birth and 300 concubines"
Entertainment, Wine, Work, Wealth, Women – Solomon had it all. If he were alive today he would be a regular face on the cover on Fortune magazine. Our culture would be drooling, saying: "If only I could live like him."
But what us the end result? When the preacher reaches the end of the "Let the Good Time Roll" tour, what does he conclude?
Answers:
Vanity – Ecclesiastes 2:11
Hate – Ecclesiastes 2:18
Despair – Ecclesiastes 2:20
On February 2, 2014, Oscar winning actor Philip Seymor Hoffman failed to pick up his three children. They went to check on him in his $10,000 month rented apartment in New York City and they found him lying on his bathroom floor in boxers and a t-shirt. He had a needle stuck in his arm, dead at 46. In a haunting quote from an interview in 2013, Hoffman said, "There is no pleasure that I haven't actually made myself sick on."
If all there is, is what's under the sun, if there isn't something or someone bigger, someone above the sun… then Solomon tells us it all terminates in vanity, hatred, despair, and even death.
Solomon's despair is not intended to be the last stop on the tour. No, he is kindly using despair to draw us out of ourselves and into dependence on God. He's demolishing false hopes in order to rebuild on an eternal foundation. Only when we stop pretending that what is created is enough, only then will be have the capacity for the creator.
Conclusion
Read Ecclesiastes 2:24-26. Please notice that these things are not taken away when you enter into a relationship with God. These are all good things that actually come from the hand of God!
24 There is nothing better for a person than that he should eat and drink and find enjoyment in his toil. This also, I saw, is from the hand of God, 25 for apart from him who can eat or who can have enjoyment? 26 For to the one who pleases him God has given wisdom and knowledge and joy, but to the sinner he has given the business of gathering and collecting, only to give to one who pleases God. This also is vanity and a striving after wind. 

Ecclesiastes 2:24-26 ESV
But (vs. 25), they are not to be consumed "apart from Him." They are to be enjoyed according to his boundaries. If you use them for your chief end and not his, you make yourself sick on every pleasure. It's Vanity.
Questions:
1. Why is it important to keeping the end in mind every day? How do you do it?
2. Of the 5 stops on the "Let the Good Times Roll" tour – Entertainment, Wine, Work, Wealth & Women: Which stop is the most tempting for You?
3. This morning you have had a counseling session with the smartest business leader in the world: What one thing to you want to take away?
Friends and Brothers,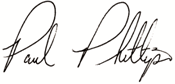 Paul Phillips
Pastor, Christ Community Church
www.ironleader.org
paul@cccwnc.com