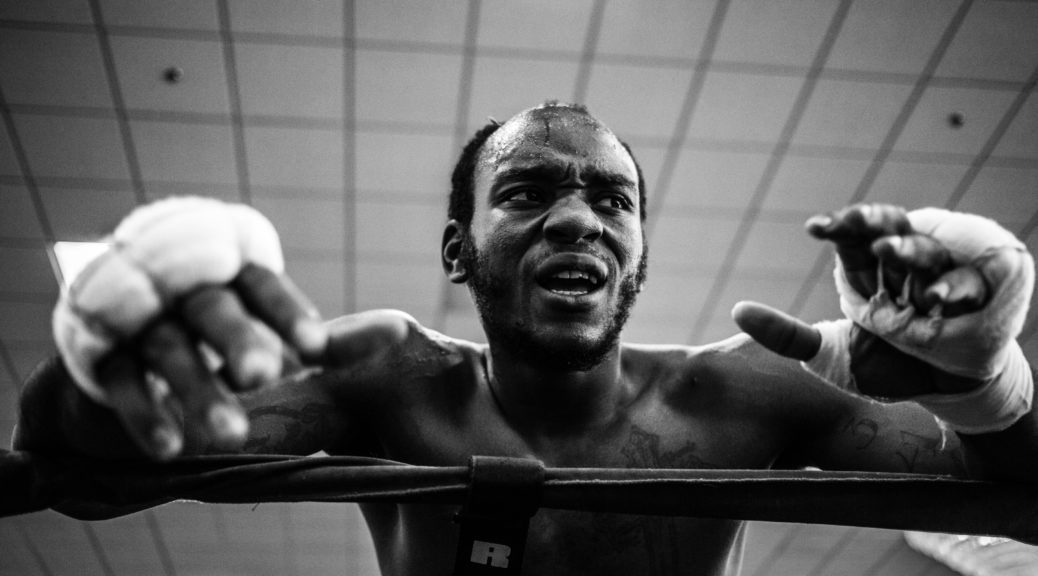 A Settled Strategy for Self-Control
A Settled Strategy for Self-Control
This morning I want to talk about self-control. This is a topic that I cover every year into Iron Leadership. It's a key characteristic for Leadership.
Proverbs 25:28 says, "Like a city whose walls are broken down is a man who lacks self-control. " Your city is in perpetual danger without walls. Your life is in perpetual danger without self-control! One break in your character causes a lot of destruction.
It is important to notice that the Apostle Paul gives these instructions to his disciple Titus, who is planting a church on the island of Crete. Titus 2 says, "Teach older men to be: temperate, worthy of respect, self-controlled, sound in faith, in love and in endurance (these are 6 things for older men to learn). Similarly, encourage the young men to be self-controlled (Only 1 thing for young men to learn!) It's like Paul is saying: "Self-control is the first necessary step in maturity. Until you learn this…you won't have the capacity to learn more."
In 1 Corinthians Paul talks about Self-Control using sports analogy (I think Paul was a big sports fan!).  
1 Corinthians 9:24-27: Do you not know that in a race all the runners run, but only one receives the prize? So run that you may obtain it. 25 Every athlete exercises self-control in all things. They do it to receive a perishable wreath, but we an imperishable. 26 So I do not run aimlessly; I do not box as one beating the air. 27 But I discipline my body and keep it under control, lest after preaching to others I myself should be disqualified.
So I thought it would be good to watch a couple of amazing race finishes:
Heather Dorniden competed in a 600 meter race. She had to overcome physical, mental & emotional obstacles.
Frazier vs. Ali featured 2 undefeated heavy weight champions. Frazier knocked down Ali in the 15th round and wins the fight!
How do you have the energy for this after 15 rounds? Here is a quote from Joe Frazier: 
"You can map out a fight plan or a life plan, but when the action starts, it may not go the way you planned, and you're down to your reflexes – your preparation. That's where your roadwork shows. If you cheated on that in the dark of the morning, well, you're going to get found out now, under the bright lights of the ring."
After the Apostle Paul left his church plant in Corinth, significant problems emerged. Many of the problems Paul addresses in the letter revolve around the lack of self control. They have a weak self-control muscle!
Today we will talk about 1) A Settled Strategy of Discipline and 2)A Motivation for Discipline.
1. A Settled Strategy of Discipline
In the first part of chapter 9, Paul discussed that he had to exercise the discipline of self-control. The first time, it was about money. The second time, it was about adjusting to various cultures.
Commentator Anthony Thiselton explains: "Paul's discipline…. comes not merely from a series of spontaneous, warm-hearted gestures but from a settled Strategy which involved personal costs. It involved doing without." 
I love that phrase, "settled strategy."  Paul is not entering the complexities of his world and just winging it. No, Paul has a "settled strategy,"  a strong "spiritual core," so no matter what position he is in, he can succeed. 
Question: Do you have a "Settled strategy" for building your Self-Control muscle, or are you winging it?
Below is illustration by Dallas Willard:
Think of a certain young man who idolizes an outstanding baseball player. They want nothing so much as to pitch or hit as well as their idol. So what do they do?When they are playing in a baseball game, they try to behave exactly as their favorite baseball star ….hoping to be like him—they buy the same shoes, glove, and bat. Will they succeed in performing like the star?We all know the answer. We know they won't succeed if all they do is try to be like him in the game— We understand why.The star performer didn't achieve his excellence by trying to behave in a certain way only during the game.

Instead, he chose an overall life of training (a settled strategy) – this training provides a foundation in the body's automatic responses for his efforts during the game.The amazing timing and strength of the athlete aren't produced and maintained by the short hours of the game itself.Their skills are available to them for those short and important hours of the game because of a daily regimen no one sees."

(Willard's conclusion, see if you agree) – "The general human failing: To want what is right, but not to commit to the kind of life that will produce the action we know to be right. We intend what is right, but we avoid  the life that would make it a reality."
Paul was committed to the kind of life which would produce the right action. In these few verses at the end of chapter 9, Paul challenged the Corinthians to do the same. He uses the illustration of an elite runner.
Notice 3 things that Paul's "Settled Strategy" Involves:
First, he says, "Run in such a way that you may obtain the prize."
When you fall down – you get back up! You give an all out effort! You train! Because of God's Grace….sometimes we fool ourselves into believing we don't need to give much effort. But Grace is opposed to earning, not opposed to effort.
Grace is opposed to earning, not opposed to effort.
As a college student, Jonathan Edwards wrote 70 resolutions to stir him up to run his race. One of them catches the spirit of verse 24.  He wrote: "Resolved: to live with all my might while I do live."
Edwards' resolution sounds like Jesus' words in Mark 12: "Love the Lord your God with ALL your heart and with ALL your soul and with ALL your mind and with ALL your strength." Or you could say it draws from Luke 13: "Make every effort to enter through the narrow door."
The Greek word for "make every effort" in Luke 13 is the same word Paul uses in verse 25. "Exercise" – is the word "agonize." The first part of Paul's "settled strategy" is that he is going to: "strain, agonize, make every effort, to go all out."
The second component of Paul's "settled strategy" is self control. If Paul is going to "make every effort," then he will need "self-control." Again, this is very familiar language for the church at Corinth. Athletes who desired to enter the Isthmian Games had to agree to a 10 months of strict training.
Here are the actual words they had to read and agree to: 
"Do you wish to gain the prize at the games? Consider carefully the preparations and the consequences. You must observe a strict regimen; live on food which you dislike; abstain from all delicacies; exercise at the necessary and prescribed times both in heat and in cold; you must drink nothing cooling; take no wine…you may get your arm broken, your foot put out of joint, be obliged to swallow mouthfuls of dust and receive many stripes (blows to your body)."
All of this…for a wreath on your head.
Paul informs us of the severity of self-control in verse 27. Here is the third component, "I discipline my body." In the greek, it is similar to "I give it a black eye." So often, our flesh is at war with or flesh. Jesus said, "The spirit is willing, but the body is weak."
James 1:14, "Each person is tempted when he is dragged off and enticed by the bait of his own desire." Please notice, you aren't dragged off by the temptation. No, you are dragged off by your own desire.
Primary Question: Do you have a "settled strategy?" A rule of life? When assessing your spiritual core, are you able to say "no" to things your body or emotions says "yes" to? (Food, anger, lusts, sleep, purchases). How much do the hungers of your emotions or body control your decisions?
How much do the hungers of your emotions or body control your decisions?
2. Two Motivations for Discipline
First, you don't want to be "disqualified" (vs 27). Here is a statement that should make you shake in your shoes. Much like Jesus' statement from Matt 7:22, "Many will say to me on that day, 'Lord, Lord, did we not prophesy in your name, and drive out demons and perform many miracles?' Then I will tell them plainly, 'I never knew you."
I think how you are supposed to read verse 27 is: "You can preach to people and plant churches. You can tell people all day long that you are a Christian, but if you aren't in a fight for faith then you might be fooling yourself. You could get to the end of your life and God would say, "Disqualified." This is sobering, shaking.
For clarity, your fight for faith doesn't earn your salvation. It's evidence of your salvation.
Your fight for faith doesn't earn your salvation. It's evidence of your salvation.
But you aren't just running away from disqualification, you are also running toward something, an imperishable wreath.
This is the second motivation, but what is Paul referring to as "the imperishable wreath?" I think Paul means something similar to Colossians 1:27, "God has chosen to make known among the gentiles the glorious riches of this mystery, which is Christ in you, the hope of glory." Christ in you is God's gold medal on you! You lift it up, it's Jesus!
For Paul, this "imperishable wreath," this "hope of Glory" drove him forward every day. Not the glory offered by the world, which is perishable.
Discussion Questions
Do you have a "Settled strategy" for building your Self-Control muscle (or) are you winging it?

If you had one Resolution this year what would it be? What strategy or training would you need to implement in order for it to become a reality?

When assessing your "

Spiritual Core

" –

 

Are you able to say "NO" to things your body/emotions says "Yes" to?

 

(Food, Anger, Lusts, Sleep, Purchases)

 

How much do the hungers of your emotions or body control your decisions? 

Practically: How do you live with the "imperishable crown" the "hope of glory" in mind?
---
Friends and Brothers,
Paul Phillips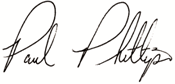 Pastor, Christ Community Church
www.ironleader.org
paul@cccwnc.com