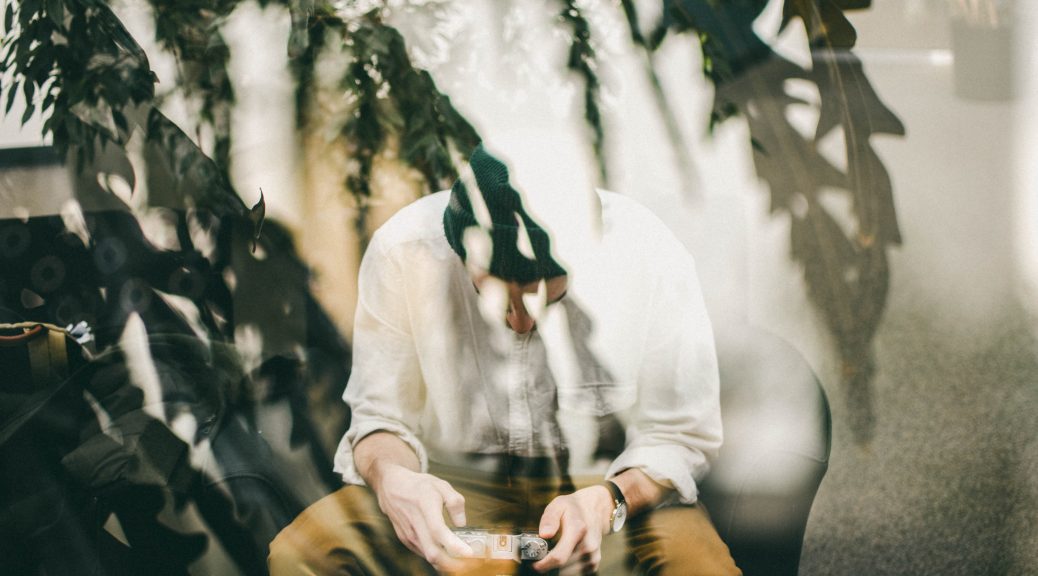 "The 4 C's of Nehemiah's Leadership" – Leadership Lesson
"The 4 C's of Nehemiah's Leadership" – Leadership Lesson
This year we have been traveling through the Bible looking at different leaders. From Adam to Abraham, Moses to King David. The Kingdom was split in two and eventually Israel was taken into exile. -During our last time together, Spence talked about Daniel, a young man who put God first. For our last Old Testament leader, we will look at Nehemiah.
Like Daniel, Nehemiah was in exile. Hserved the King of Babylon. Nehemiah was called by God to rebuild the broken walls of Jerusalem. He lived around 400 BC, so this was one of the last books of the Old Testament.
Nehemiah is one of my favorite character studies and was an exceptional leader. One reason Nehemiah is accessible as a leader is because there are no overt miracles; no parting of the Red Sea, no visit by an angel, Nehemiah never walks on water. Instead, Nehemiah was a man who had a passion, who worked hard, prayed, encountered criticism and made difficult leadership decisions.
Nehemiah was a regular guy who caught a divine glimpse of what could and should be. Then, he went after it with all his heart. His story is not much different than ours.
4 Key Leadership Components of Nehemiah
1. Concern/Passion: (1:2-4)
Effective leadership begins with an internal concern, some kind of passion to move forward. Nehemiah was so emotionally moved by the report about the condition of his city and his people that he mourned, fasted, and prayed for 4 months.
Passion is the catalyst which catapults you out of passive concern and into action.  Vision begins with a dissatisfaction of what could and should be.
For Passion to have staying power and not just be a desire/dream requires action: 2 specific actions from Nehemiah.
First, is

prayer

. Nehemiah fasted and prayed for 4 months – wrestling with God with his passions.
Second, is

planning

. When the king asks Nehemiah, "What are you requesting," Nehemiah immediately rips off a list of things he needs.
If God (the King of Kings) asked you, "What are you requesting?" how you would respond? What's your passion? Have you prayed about it and planned for it?
If you read his response, Nehemiah doesn't ask for a miracle. (God, you go do something). Nehemiah asks for an opportunity to go build the wall himself!
"Dreamers dream about things being different, leaders envision themselves making a difference. Dreamers think about how nice it would be for something to be done, leaders look for an opportunity to do something."

Andy Stanley
2. Clarity (2:17)
I love this simplicity. The problem: "We are in trouble and a disgrace. The city is in ruins." The solution: "Come, let us build the wall of Jerusalem". All good visions should be simple enough to communicate in a sentence or two.
3. Community (Chapter 3)
This is one of the most import chapters in Nehemiah. I counted more than 40 individual names, and more than 10 groups' names. If you read Chapter 3 in its entirety you will notice one name missing, Nehemiah's! Chapter 3 is when we really find out Nehemiah is a leader.
"A leader is great, not because of his power but because of his ability to empower others."

John Maxwell
Nehemiah empowers hundreds of people to rebuild the wall. That's real leadership!
The currency every great team uses is TRUST. Each member has to trust that the other person on their team will do their part. They must "build their own part of the wall." A team with not much trust, is dysfunctional.
In this year's NCAA tournament, how many were screaming for the ball to be in Justin Jacksons hands? After all, he is the ACC Player of the Year. Imagine the trust it must take (which has to be built over time) to hand the ball to a former Walk-On to take the game winning shot!
4. Conflict (4:1-4 & 8)
As soon as they begin building the wall, they encounter conflict. Every worthwhile endeavor will experience conflict. Many times it will be right at the very beginning and you may be easily discouraged.
I have a beautifully hand written letter in my office dated February 2002 – one month before we began CCC. It says, "I feel strongly in my spirit that it's not God's Will" for us to start our church.
Much of your leadership success will be based on your skill for navigating conflict and discouragement. Discouragement for your passion can come in many different forms.
Questions
Concern: What concern do you have that catapults you out of passive concern and into action? Do you dream about things being different or do you envision yourself making a difference?
Clarity: What are you about? (yourself, business, church, family….) Is is clear? Could you state it in a sentence or two?
Community: In your leadership do you empower others or are you a Lone Ranger? Can you put the outcome in the hands of someone else?
Conflict: How do you deal with conflict and discouragement?
Friends and Brothers,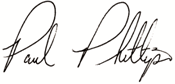 Paul Phillips
Pastor, Christ Community Church
www.ironleader.org
paul@cccwnc.com