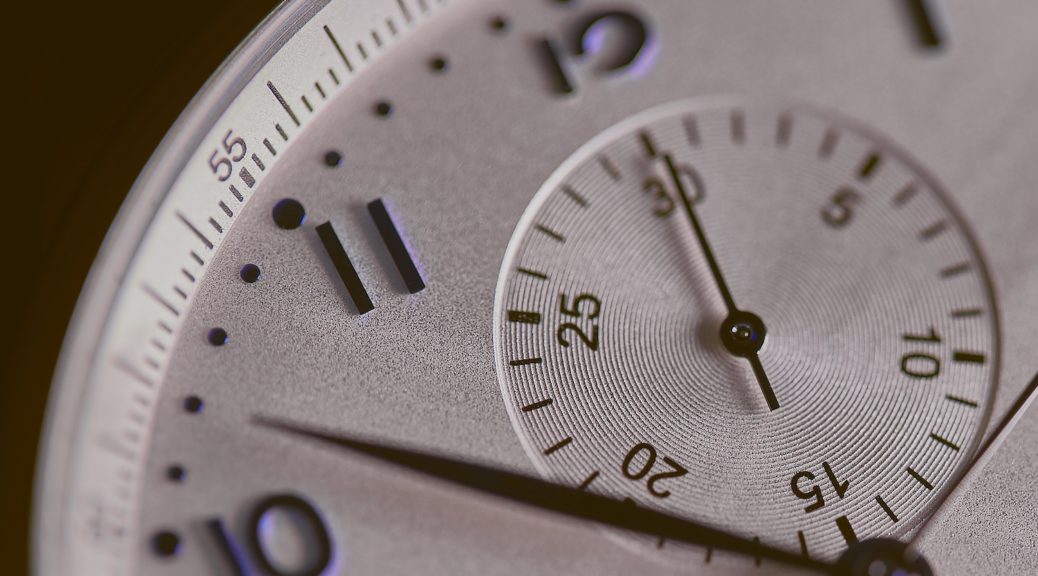 Today we are discussing 'Time.'
 Psalm 144:4 – "Man is like a breath; his days are like a fleeting shadow."
Robert Herrick – "Gather ye rosebuds while ye may, Old Time is still a-flying; And this same flower that smiles today, Tomorrow will be dying."
Carpe Diem. Seize the Day.
Ecclesiastes 1:4, 11 – "Generations come and generations go, but the earth remains forever…There is no remembrance of men of old, and even those who are yet to come will not be remembered by those who follow."
Make the most of your time today!
An important part of building your "interior wall" is how you use your time. Time is like money. You are given time by the Lord and are personally responsible to be a good manager of the resource, yet time is more valuable than money.  If you lose money, it's possible to regain it, but once you lose time, it can never be recaptured.
I want to look at two passages and make some observations – Ecclesiastes 3 & Ephesians 5.
Ecclesiastes 3
Time: vs. 2-8
This poem consists of 14 "Merisms." A Merism is a figure of speech using two poles (or two ends) to refer to an entirety. Example: Genesis 1:1, "God created the heavens and earth." It's a merism, a way of saying God created everything.
The first and most important topic covered is life and death. There is a time to be born and a time to die. Job 14:5, "Man's days are determined; you have decreed the number of his months and have set limits he cannot exceed."
From womb to tomb, God has established the boundaries of our lifetime, but remember, it's a merism. The preacher is informing us that God not only controls our boundaries, but every day in between.
The purpose of the poem's opening line is to immediately detoxify you from the false belief that you are ultimately in control. You and I are operating according to God's calendar, God does not operate according to ours.
"A time to plant and pluck up." In the Spring you "Plant"; In the Fall you "Pluck up." The same can be said about us  in jobs, geography, and life.
I was recently listening to a podcast about Eugene Peterson: Pastor and Author of The Message. He was widely influential in the last 50 years. His son reported that on his death bed his last words as he gazed off in the distance were "Let's go." It was time for him to be "plucked up" in this world and "planted" in eternity.
In vs. 4 there is a time for every human emotion: Weeping and mourning to laughing and dancing.
Vs. 5, "A time to embrace and a time to refrain from embracing." Every Dad with a teenage daughter, strategically post the second half of this verse above the front door of your house, "This is a time to refrain from embracing." – If unmarried, it's a time to refrain from embracing.
Vs. 6, "A Time to seek and a time to lose." Maybe it's better not to think about the amount of time you have spent seeking after keys, wallets, remote controls, and shoes…usually lost by someone else.
Vs. 7, "A Time to keep silence and a time to speak." Do you use your time wisely in what you say? Proverbs 13:3, "He who guards his lips guards his life." I had a friend text me this week: "Please text me back and tell me to shut up!"
Vs. 8, "A Time for love & hate…war and peace."  There is great beauty and great evil in this world: Love beauty; be at war with evil.
When The preacher finally puts down his pen and re-reads his poem of 14 beautifully balanced lines describing the tides of the human experience, he is left with this question (vs. 9), "What gain has the worker from his toil?"
The more cynical reader will say, "What you have here in these 28 statements is 14 pluses and 14 minuses all which add up to Zero! Does it really matter what I do with my time? Does my life add up to Zero? The answer, No, we don't add to zero! Look at verses 10-12:
10 I have see  the business that God has given to the children of man to be busy with. 11 He has made everything beautiful in its time. Also, he has put eternity into man's heart, yet so that he cannot find out what God has done from the beginning to the end. 12 I perceived that there is nothing better for them than to be joyful and to do good as long as they live.
I love the way this is phrased: "the business God has given to man."  You and I are in business with God, wow!  We aren't just stewards of our money, we are also stewards of our time. When you get to heaven, God will be interested in our checking account and our time sheets. He wants to know if we used our time wisely.
"God has put eternity in our hearts." Every man should be living with eternity in mind, (Look at vs. 14). "Whatever God does endures forever." If we use this life to be "in business" for ourselves, it doesn't last. If we use this time to be "in business" with God, then what we do here, somehow, lasts forever.
1 Corinthians 3:11-15:
No one can lay any foundation other than the one already laid, which is Jesus Christ. If any man builds on this foundation using gold, silver, costly stones, wood, hay or straw, his work will be shown for what it is, because the Day will bring it to light. It will be revealed with fire, and the fire will test the quality of each man's work. If what he has built survives, he will receive his reward. If it is burned up, he will suffer loss; he himself will be saved, but only as one escaping through the flames.
This morning, I am building something onto your life. One day it will be tested, and the same with you!
Two Closing Points for Ecclesiastes 3
1. "He has put eternity into man's heart," yet "he (mankind) cannot find out what God has done from beginning to end." This should generate an enormous amount of Humility. Vs. 3:1, "God has established a season for every matter under heaven." He has the business plan, we are all in operations, and we all work on the plant floor, not in the executive suite. There will be times in our lives that we won't be able to figure out why God has us in a particular season of life, so be humble, you won't get all the answers.
2. Since our time is in God's hands, we should work: "be joyful and do good." We are to take responsibility for being joyful, because we are not living out our lives as a random series of events; no, we are living out our lives under a God ordained series of circumstances. No matter how difficult, no matter how dense the fog, we know that God's terminating point is beauty, so we can be joyful!
Ephesians 5
The Apostle Paul understood the importance of managing our time well. Ephesians 5:15-16, "Be very careful to walk circumspectly, not as fools but as wise, redeeming the time, because the days are evil."
"Circumspectly" You look around where you walk. You take responsibility to notice whether you might be heading into a dangerous or foolish place.
"Redeem" 'This means to "buy up" in order to set free for good purposes. The Greek word indicates an urgency (think of the stock exchange), you buy up your time like it's a precious commodity. Once you have it, you channel it for the very best purposes – once it's spent, you can never get it back.
This is how I hear Paul's exhortation, "There are so many opportunities to use your time unwisely, so many ways that evil devours your time. Be careful, don't be a fool. Make the most of your time, you don't get it back!"
"Fools/Unwise" Regarding videos and social media: The average college male plays 7-15 hours a week, hard core gamers play 4 hours every day. This doesn't count social media and Netflix binging. If it's 10 hours a week for a month, then you have one 40 hour work week every month spent on gaming.
When a critical leadership moment arises (Family, Church, Nation, Community), when the culture erupts and is looking for a leader, one week a month of gaming won't provide the leadership strength needed. I am not saying "never," I'm just saying have "wise" boundaries.
I had a young couple come to my office for marriage counseling because their marriage was erupting. One of the wife's major complaints was that the boy (not man) she married spent too much time gaming. I told him to sell his PlayStation. He didn't think he could or should. They got a divorce.
Porn is primarily evil because it abuses people, promotes sex trafficking, and destroys marriages and intimacy. However, it also devours your time. One click at night leads to hours of viewing into the early morning hours. Here is some shocking statistics from fightthenewdrug.org:
In 2016: 64 million visits each day.
92 billion videos were watched, which is 12 videos for every person on the planet.
4.6 billion hours were watched on the site in just one year, which equals  5,246 centuries. what if all that time had been redeemed! Imagine how much healthy our nation would be.
Discussion Questions:
What do you want to be said about you at your funeral? Are you using your time wisely so that on your death bed you will be ready to say: "Let's Go!"
Do you regularly consider that you are "in business with God?" Are you are a good manager of the time God has given to you?
Do you take responsibility for your own Joy? Are you Joyful – what would your wife or friends say?
Do you walk "circumspectly?" Are you "redeeming" your time for things that are wise or wasteful?
---
Friends and Brothers,
Paul Phillips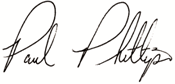 Pastor, Christ Community Church
www.ironleader.org
paul@cccwnc.com