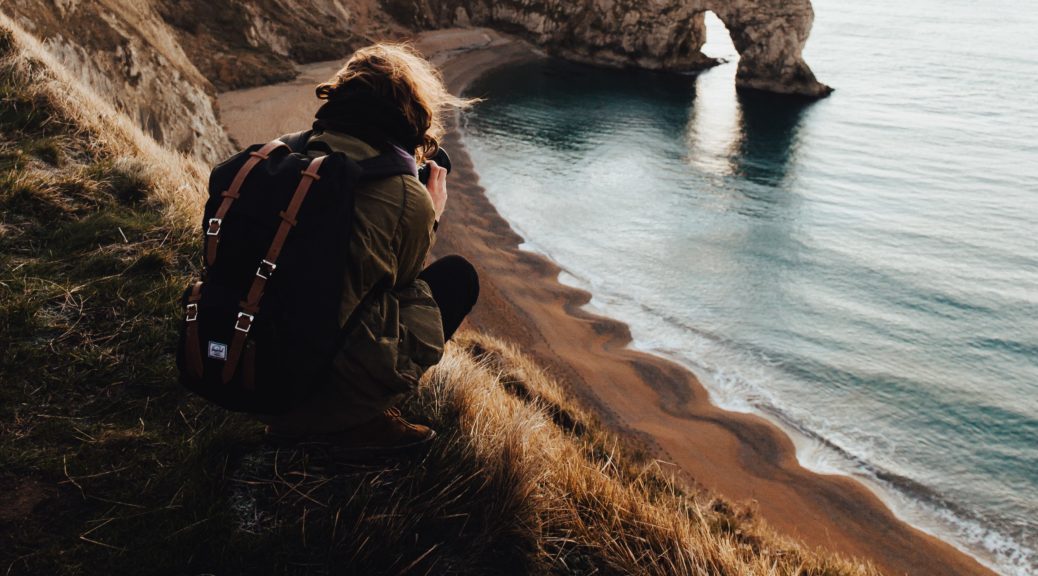 Titus' Toughness Test
Titus' Toughness Test
Wrestling's ultimate toughness test, the Battle Royale. In order to get our mind set and blood pumping, let's watch.
Now we all know, at least I hope we do, that wrestling is staged, but nothing could be more staged than this goofiness. I love the guy in the arena with his hands on head, thinking 'how could this happen?'
Leadership, especially spiritual leadership, is like this Battle Royal. Opponents come at you from every side.
As a leader, you know how this works. Something difficult needs to get done. Perhaps a confrontational conversation, a challenging task, a project that you know will be a heavy lift. You need to lead people in a new direction, but the very same people might not want to go. Whatever the challenge, you know it will take someone with toughness, perseverance, and emotional maturity. Not a snowflake! There are only a few people who you can count on.
For Paul, Titus was one of those people. Titus was tough, so Titus got the difficult assignments. Are you tough? Not as a bully, but as a someone who can take a stand, navigate difficult conversations, and deal with difficult people? If God needs a leader to take a difficult assignment, are you ready to go?
Here is some background on Titus: Titus was Greek. He was an early convert to Christianity under the teaching of Paul. Titus, like Timothy, became one of Paul's most trusted companions and co-workers. It seems like Titus drew most of the toughest assignments given by Paul.
Test #1. Standing Against the Cultural Tide
Galatians 2:1-5 – In about 50 AD the Gospel was just beginning to spread from Jerusalem, from the Jews to the Gentiles. Incorporating different cultures and ethnicities was wonderful, but it (not surprisingly) created conflict. The first Christians we all originally Jews. Many of them believed that if Greeks or Gentiles were to belong to the church, they would not only have to accept Jesus, but were also required to accept Jewish cultural practices (i.e. – Circumcision). For more than 2,000 years the people of God had been circumcised, but now under a New Covenant, it was rightly argued that circumcision was no longer required. The matter was a tremendously contentious issue for the early church. (See Acts 15)
"I went up again to Jerusalem with Barnabas, taking Titus along with me…but even Titus, who was with me, was not forced to be circumcised, though he was a Greek. Yet because of false brothers secretly brought in— who slipped in to spy out our freedom that we have in Christ Jesus, so that they might bring us into slavery— to them we did not yield in submission even for a moment, so that the truth of the gospel might be preserved for you"

Galatians 2
In Galatians 2, Paul is recalling the time he took Titus (an uncircumcised Greek convert) to go to Jerusalem to meet with the early church leaders. Titus was the token uncircumcised Gentile, which meant the authenticity of his faith would be scrutinized and questioned by forceful, combative "False Brothers" (vs. 4). Yes, Paul was standing with Titus, but imagine the tone of the questions, the racially charged comments, and the religious arguments Titus had to withstand. Titus had to be tough to stand as the token Gentile in the early church, he couldn't "yield in submission even for a moment" (vs. 5)
I want you to feel that cultural pressure.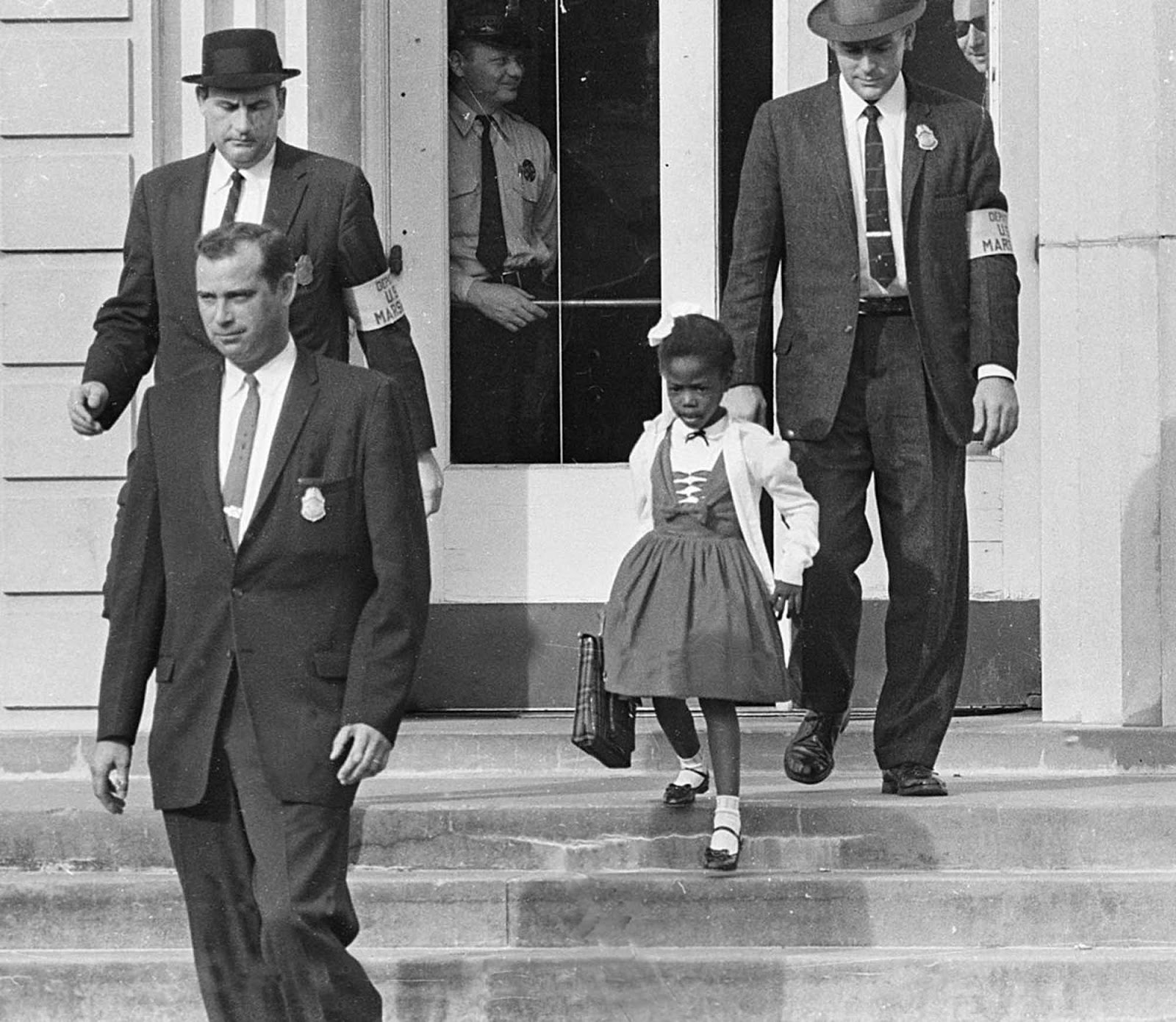 This is Ruby Bridges. It's 1960 in New Orleans, the first day of integration.
Ruby was the first one and had to stand alone, Titus had to do the same.
Leadership can be lonely. Sometimes you will have to stand alone. Are there places you feel alone? How well do you handle that kind of pressure?
2. Peacemaker – Standing in Difficult Conversations
2 Corinthians 2:4 – Most Bible scholars think The Apostle Paul wrote 4 letters to the church at Corinth. We only have 2 (the 2nd & 4th). Paul's relationship to the church at Corinth was complicated. He had established the church on one of his missionary journeys but soon after he left, the church began to go sideways. Corinth was a raucous seaport, full of people with strong opinions and not much discipline.
After Paul leaves Corinth
They reject Paul's teaching and begin to question his authority

Sexual immorality becomes common, as well as abuse of the Lord's Supper, showing off in the worship service, and lawsuits among believers

Paul has to make an emergency second trip back to Corinth, which he describes as "painful" He follows this painful trip with a Severe Letter referred to in II Corinthians 2:4
"I wrote you out of great distress & anguish of heart, with many tears, not to grieve you but to let you know the depth of my love for you."

2 Corinthians 2:4
Paul needed someone to deliver this severe letter of rebukes and corrections, stay there to absorb the blow back, and then navigate a way forward. Who does Paul send for this tough assignment? Titus! (O Joy!)
In Matthew 5 ,Jesus says: "Blessed are the Peacemakers…" Peacemakers are not Doormats, they are not PeaceFakers. They are not people who never making waves. No, they are tough negotiators who stand in between people, speak the truth, and find a way forward. This takes a great deal of toughness and emotional maturity.
3. A Picture of Crete
Titus 1:5, 10-14 – At some point Paul and Titus visited the island of Crete, just off the coast of mainland Greece. Crete had a terrible reputation. Greek mythology stated that Zeus was born on the island. Zeus had a reputation for seducing woman and lying in order to get his way. This mythology reflected the culture.
One of the Greek words for "liar" was: "kretizo" which means: to be a Cretan. In the opening chapter we see Paul immediately addressing character issues. (1:2) "God, who never lies". The God of the Bible is totally different from Zeus, God never lies and those who serve him in leadership roles must also have godly character (Listed in 1:6-8). However, finding or developing these types of leaders will be a tough task.
(Notice verses 12-13a) I love the honesty of Paul's last statement. A Cretan prophet says they (Cretans) are liars, lazy & evil. Paul's response? Yep!
One of the Cretans, a prophet of their own, said, "Cretans are always liars, evil beasts, lazy gluttons." This testimony is true.
After Paul visits several of the harbor towns in the island of Crete and does his evangelistic outreaches, he needs to leave behind someone to stand against the corrupt culture, to silence the deceivers and empty talkers, and to develop & install godly leaders in these new house churches. Who you going to call? Titus! (or theGhostbusters) How would you like this assignment as a leader?
This is totally different from Titus' trip to Jerusalem. In Jerusalem, Titus was the uncircumcised Greek outsider, now he's in his own culture. He fits in with the language, customs, and traditions yet, because of the Gospel, he is an outsider in his own culture. Most of us face this kind of pressure. How to live in our own culture yet, because of the Gospel, be an outsider. This will take a tough person.
Questions:
Leadership can be lonely. At times you will have to stand alone. Are there places you feel alone? How well do you handle that kind of pressure?

Peacemaking is not the same as PeaceFaking. Standing in between a conflict, stating the truth, and navigating a way forward take a great deal of emotional maturity. How skilled are you in navigating conflict?

What are some of the most difficult cultural challenges you face as a leader within your own culture? The American culture, your business culture, your family culture?
Friends and Brothers,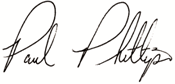 Paul Phillips
Pastor, Christ Community Church
www.ironleader.org
paul@cccwnc.com