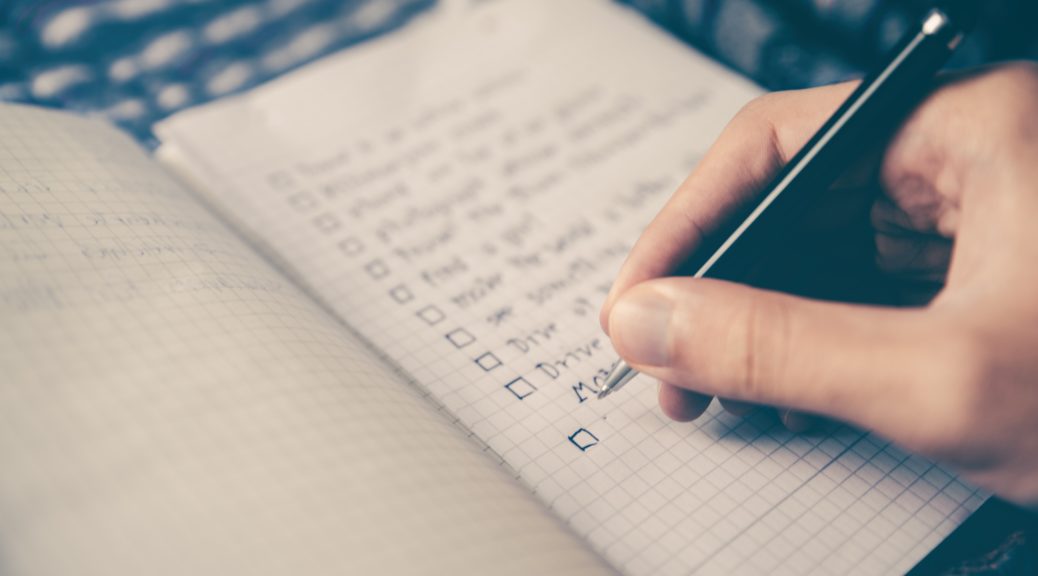 Vision: A Preferred Plan
Vision: A Preferred Plan
Here we see a 40 year old man who was invited to his son's 5th grade class to explain his job and give them a vision of what they could do. But Crystal doesn't have a vision for his life, instead he feels stuck, stuck in a depressing, inevitable rut. It's not a preferred future but he feels helpless to change it.
William Wilberforce was a British politician best known for ending the slave trade. He had a vision for a "Preferred Future" – where people are free. He had a basis for that vision and had a passion to help others see it too. WOW – what a difference between the two – what a difference Vision can make!
Do you have a Vision for a Preferred Future – Yourself, Family, Career, Community, Church.
"Everyone ends up somewhere in life, few people end up somewhere on purpose" – Andy Stanley
Will you end up somewhere on purpose?
One Key Leadership Lesson we can learn from Jesus – He had a Vision!
Jesus had a vision and he regularly shared it and demonstrated it to his disciples. If you followed after Jesus it didn't take long to pick up on his priority and that he was a man with a Vision.
Luke 4:14
This is titled in my Bible "Jesus Begins His Ministry". Jesus' priority was to teach people about God, so Luke records his first
action which was preaching in a synagogue.
Sometime later Jesus was staying at Peter's house. Jesus does heal people but that's not his Vision, that's not his priority. His priority is seen in (vs. 43) "I must preach… this is my purpose" That is Vision Vocabulary.
Luke highlights Jesus' priority all the way through his letter:  5:1, 5:17, 6:6, 8:1, 13:22, 20:1 – Then he passes his vision off to his
Disciples in Acts 4:17-20. He says to his disciples that their vision now is to proclaim the Good News.
3 Observations from Luke 4
The Jesus ministry train has just left the station. Jesus is just beginning his 3 year journey and immediately he faces two common de-railers!
Proficiency in an area of Non-Priority
Jesus is 100% effective in healing people (vs. 40) – that's a good thing but it's not Jesus' Purpose, it's not his Vision. Jesus won't allow a good thing to block him from the best thing. Part of mature leadership is learning when to walk away from something you are Proficient at in order to focus on your Priority.
Did you ever think how hard it was for Jesus to walk away from a crowd of people, some of them sick and looking for him? If you don't have a clear vision you can get locked into places where you might be proficient but it's not your Vision. Good is the Enemy of Great.
Jesus' Vision and Jesus' Priority 
His compass needle was aimed at Preaching and Teaching, that's his purpose. He can't allow other things, even things he's good at to derail him.
You can get derailed by the other quadrants: Passion but not Priority, you lose time and focus by doing things you like but are not a priority. Distraction Zone or Drudgery Details are things that need to be given away to someone else. Especially if you are in your 40's-50's, it's time to shut something down so you can focus on what's best.
Following the Voice of the People
We see in vs. 42 that His disciples were looking for him. The people in town heard Jesus was at Peter's house healing people so they called their friends to meet them at Peter's house in the morning, the word is spreading. Notice these magnetic words: "Sought him, came to him, would have kept him." This would be very difficult for any 30 year old leader just starting out to walk away from. Everyone wants to be wanted; think about how tempting it would have been for Jesus to follow their voices:
Jesus you can't leave! People are just now coming, we need to build your platform!
Jesus you can't leave! Everyone wants you! You are "Trending."
Jesus you can't leave! There are still so many unmet needs.
Yet Jesus had another voice he was following. Jesus' purpose was not everyone else's purpose and His voice and His vision gave him direction; not the people's voice or vision. This is so crucial in Leadership.
The Leadership Challenge: Finding your own Voice/Vision:
"What is your leadership philosophy?" Are you prepared right now to say what it is? If you aren't, you
should be. – Before you can become a credible leader – one who connects what you say with what you do – you first have to find your voice/vision. If you can't find your voice, you'll end up with a vocabulary that belongs to someone else. You will not have the integrity to lead. You can be authentic only when you lead according to the principles that matter most to you. Otherwise you're just putting on an act."
This was one of the most helpful things I read 8 years ago.
Personally, Starting CCC after 15 years on Young Life staff, I felt confident about my leadership and ministry philosophy in Young Life. But when I became a Pastor it was all new and other voices were Big and Loud. These came from Church Planting Professionals,  Other Leaders helping to Launch the Church, as well as My Wife & Friends. I am not saying that in a negative way; other voices can be helpful and shape your voice and vision. But eventually something must emerge as your own! It took me 8 years to find my own voice at CCC, I am a slow learner! It took me 8 years to really use my own vocabulary; to really state my vision.
If you are 20's-30's, now is the time to find your voice, to have a vision of a preferred future and be able to use your own vocabulary to tell someone where you are going.
How does Jesus know what to do? How does Jesus not get De-railed?
What do you think the answer is from this text? Yep! Verse 42a. This was the topic last week; Jesus paid attention to his most
important gauge, time alone with God. This isn't the only thing that shapes your vision but it is the first thing! Paying attention to God helps you avoid getting derailed.
In 1986 at 23 years old was the first time I invited God into my career decisions. Previously I just wanted him to bless what I chose. He lead me into ministry. This was the key first step!!
In 1989 I Moved to Wilmington to be Young Life Area Director after a conversation with my boss where he said "Paul, one man living faithfully in a small town can make a big difference." That struck a chord, it became a vision for me and it became my vocabulary. This caused me to say NO many times to other opportunities that would have taken me out of Wilmington.
In 2002 CCC was born.  I had a "Preferred Future" in mind about the church I wanted to attend, wanted my children to attend and wanted to be available for others to attend.
And then in 2010 I found my Voice in leading a church. Once a year take a week to plan and pray in order to stay on course.
Questions:
"Everyone ends up somewhere in life, few people end up somewhere on purpose." Do you consider yourself as someone who has Vision? Are you ending up somewhere on purpose? Personally & Professionally?
What derails you from your purpose/priority? I it busyness or distractions? What good things that are preventing you from doing the Best things?
"If you can't find your voice, you'll end up with a vocabulary that belongs to someone else" – Discuss this with someone
Friends and Brothers,
Paul Phillips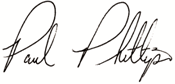 Pastor, Christ Community Church
www.ironleader.org
paul@cccwnc.com
Subscribe to our Apple Podcast